All articles
NRCan's ZEVIP Funding: Get 50% off EV Charging at Multifamily, Workplace, and Public Properties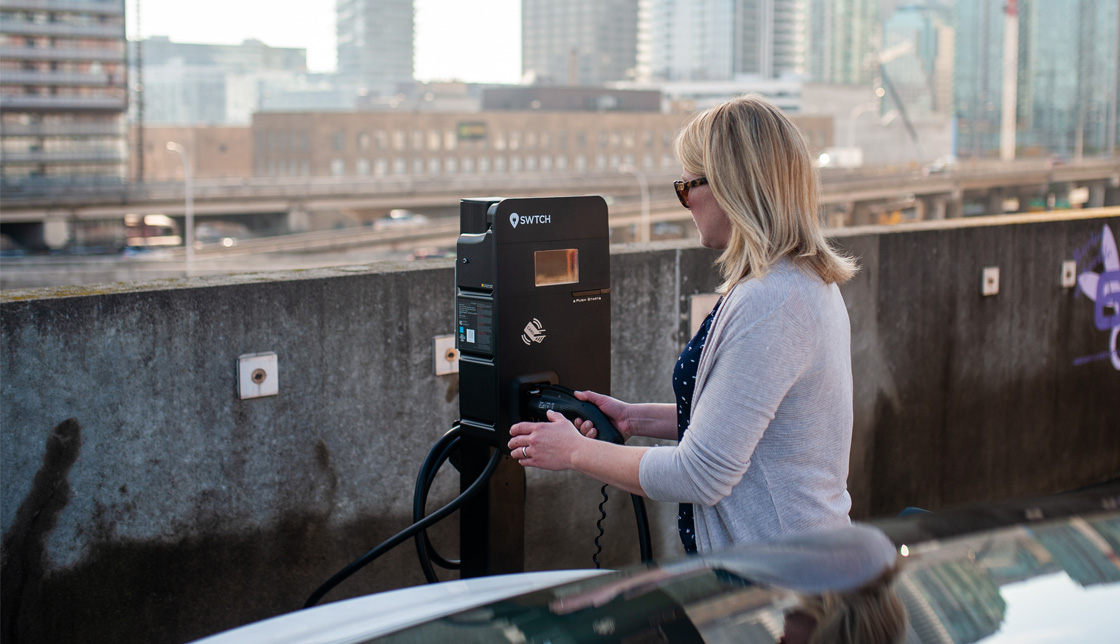 The next ZEVIP funding round is expected to go live in the Fall of 2023, offering up to 50% off new EV charging installations at public, retail, and multifamily properties. SWTCH has completed successful applications for thousands of chargers. Reach out to us so we can help ensure your application has the best chance of success. If your organization is looking to apply for the ZEVIP EV charging incentive program, below is what you need to know:
Program Overview
ZEVIP provides incentives for Level 2 chargers at a maximum of $5,000 per connector; for fast chargers, the refund amount depends on the kW output, e.g. for 100kW the maximum incentive is $75,000. Read our Program Summary below with the most important facts.
Huge benefits for multi-residential and workplace properties
The EV wave is well on its way, and property owners have no choice but to adapt. But when and how? Infrastructure upgrades can pose complicated challenges. The good news is that SWTCH has developed unrivaled technologies to help asset owners scale EV charging on their sites – maximizing your existing electrical infrastructure. With the ZEVIP incentive program offering 50% back, the time to act is now if looking to future-proof your property to prepare for the acceleration in EV adoption.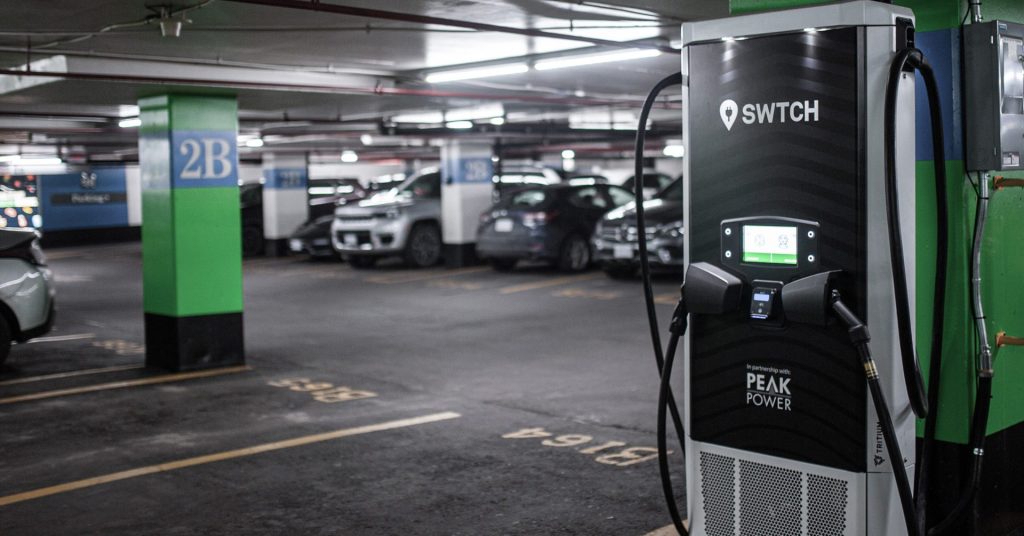 Why it is crucial to act now
Funding runs out quickly as there is only a limited amount of grant money available. Getting to the front of the line is vital. Even if you are not quite ready to start your project, you should still consider applying for ZEVIP. In our experience, the process of evaluating the applications can take 6-8 months, and once your project is approved, you have another 12-18 months to get the charging system installed. 
SWTCH can make your application count
Putting together an application translates into a significant amount of work. And the chances of receiving any grant money are low if the submission is not up to par. NRCan grades every application based on a variety of factors, with grants given out to the strongest submissions first. With the current processing times, businesses are in for an unpleasant surprise if their application is declined after months of waiting.
I am confident in our ability to give our customer's applications the best chance of being funded. Our success rate since the start of the program has been really strong. We have accumulated a lot of experience, and understand what makes a great application
Chris Ceraldi
Business Development Manager, SWTCH
Why trying on your own might not yield the desired outcome
There are definitely companies who submit applications on their own. For those that do, many are large enterprises that have many different sites in one application and often have experience with similar NRCan funding applications. Dozens of companies have turned to SWTCH to handle the application as we have experience with the application process and have shown success in ensuring our client's have the best chance of getting funding, best of all, it is free of charge.
ZEVIP Program Summary
Canadian's electric vehicle aspirations are getting a major boost with the government promising $680 million to increase the availability of localized charging stations across the country. The ZEVIP program opens up a portion of those funds each year until 2027 – funds that are used to cover up to 50% of project costs. 
For the official in-detail program requirements, eligibility criteria, application process, and more consult the CRA website.
Who is eligible?
Electric utilities, Companies, Industry associations, Indigenous businesses and community groups, and Academic institutions. Provincial, territorial, regional or municipal governments or their departments or agencies where applicable. Individuals are not eligible.
Which types of locations are covered?
Parking areas in public places, e.g. service stations; retail; restaurants; arenas; libraries; medical offices; park and ride

Public on-street parking areas, managed by municipalities

Workplaces where chargers are mainly used by employees

Multi residential buildings (MURBs); charging where people live

Commercial and public fleets, on-road vehicles, e.g. light, medium or heavy-duty vehicles, taxies, last-mile delivery vehicles, or municipal utility vehicles
How much is the incentive?
The incentive is limited to 50% of total project costs up to a maximum of $10m per project. Indigenous organizations can receive up to 75% of project costs.
| | |
| --- | --- |
| Type | Max. Funding |
| Level 2 | Up to 50% of costs, maximum of $5,000 per connector |
| Fast Charger       | Up to 50%, max. $15k – 100k per charger, depending on kW output |
What are the minimums for chargers installed?
The proposal has to include a minimum of 2 fast chargers (min. 50kW) or a minimum of 20 level 2 chargers. Each connector counts as a unit towards the level 2 minimum if each connector can charge a vehicle at the same time.
Which expenses are eligible for coverage under the incentive?
The program generally covers all expenses associated with the installation of the EV chargers. For a full list of eligible expenses consult the CRA website. Expenditures that are not eligible for reimbursement are e.g. In-kind; Land costs; Legal costs; Ongoing operating costs
Step-by-step Process
Complete the Application Package Request Form:

The applicant must include all supporting documentation requested in the Applicant's Guide and in the Application Form.

Submit your proposal using the Program Application Package:

It is highly recommended to submit the complete application well in advance of the submission deadline of the RFP.

Review by Program administrator: Project proposals that meet the mandatory criteria will be rated and ranked against merit criteria. NRCan will issue final funding decisions based on this rating and regional distribution. Unsuccessful project proposals will receive letters of regret, and successful project proposals will receive Letters of Conditional Approval (LOCA).
Due diligence assessment: The assessment will look at the financial strength of a proponent as well as their ability to complete the project.
Final Approval and signing of an agreement
Reporting and monitoring, if applicable
For more information or to discuss your EV charging needs, reach out to SWTCH for a complimentary consultation.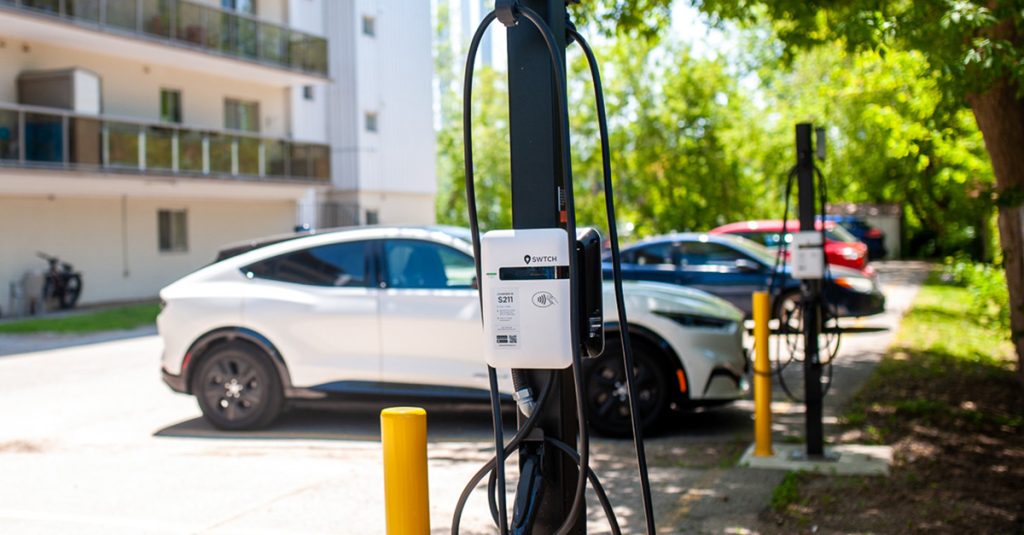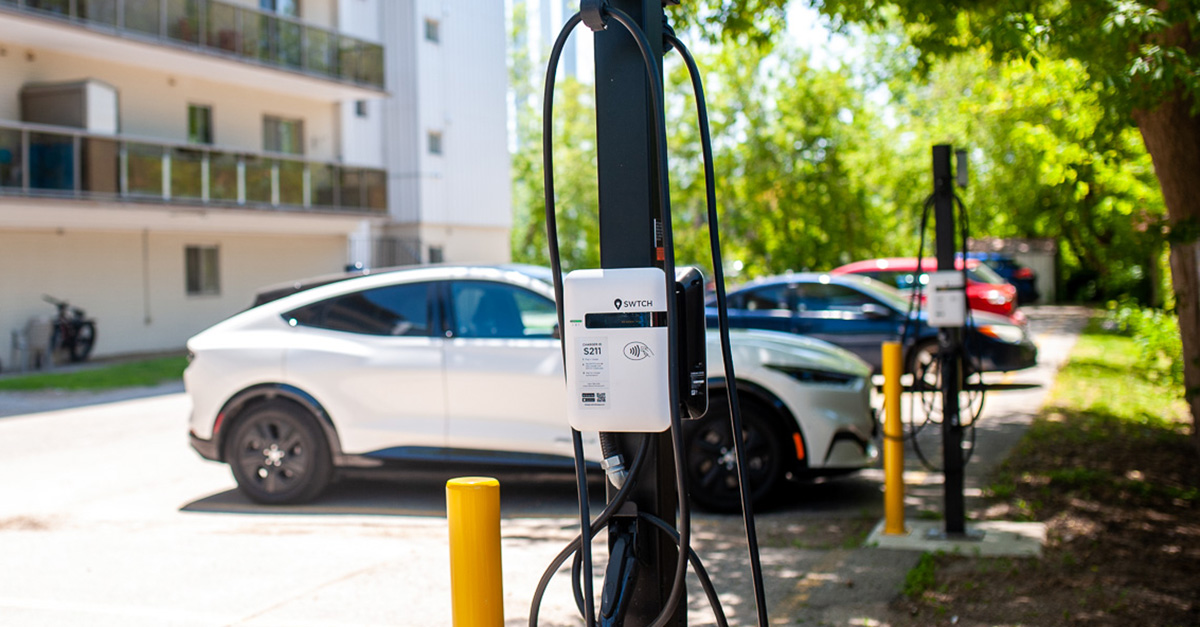 Read more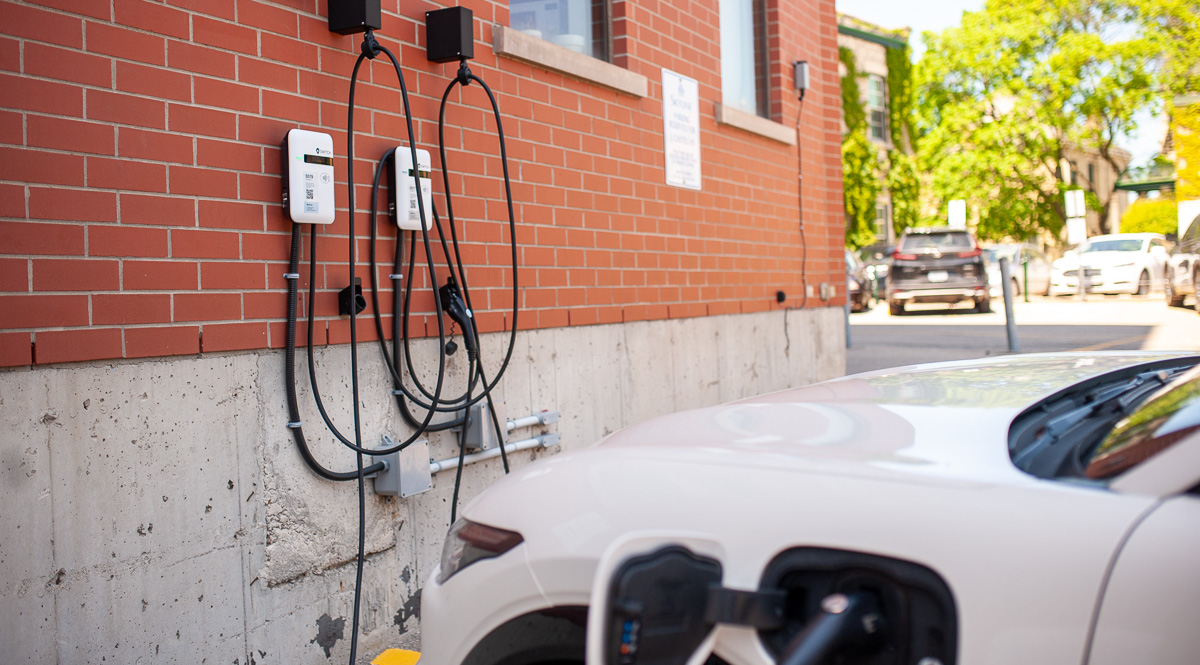 Washington State's $64 Million Grant Program offers 100% for EV charging installations 
Read more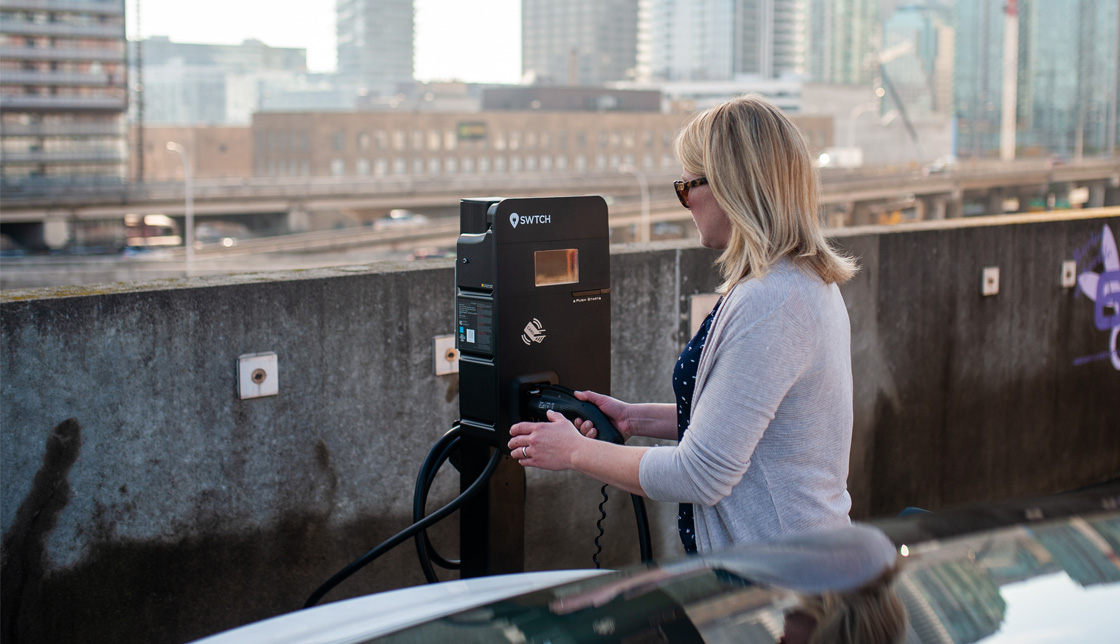 NYSERDA's New Incentive Helps EV Charging Projects get up to 100% Rebate
Read more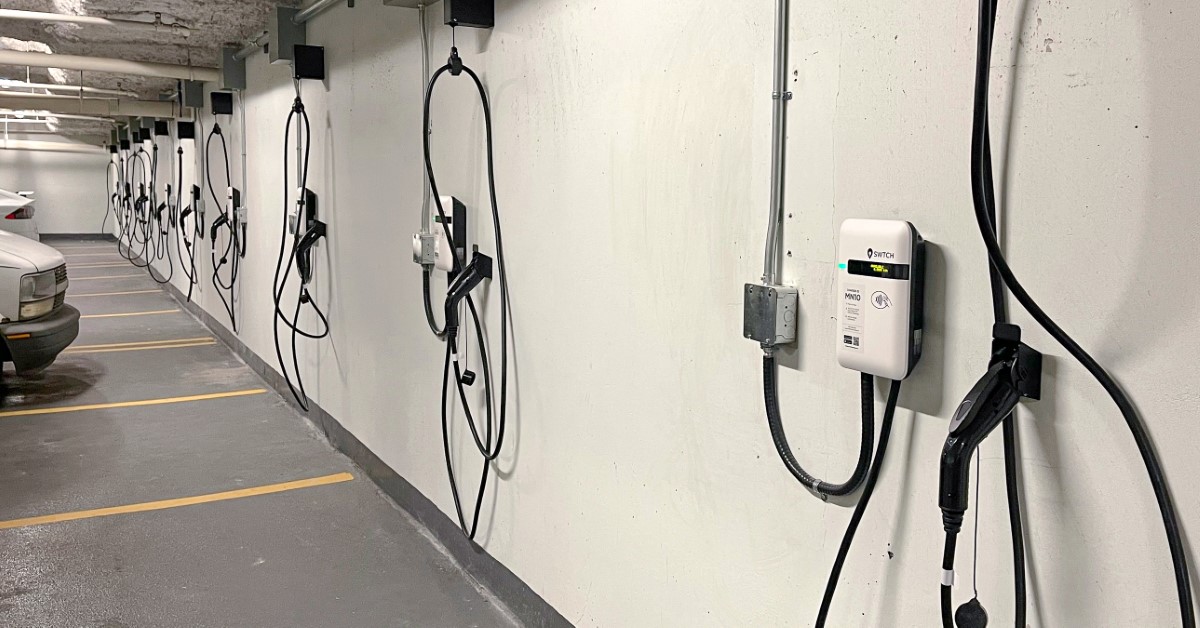 Empowering Greener Communities: How Carbon Credits Fund EV Charging in BC Condos and Apartments