All articles
Toronto's Financial District sees ample EV charging as a necessity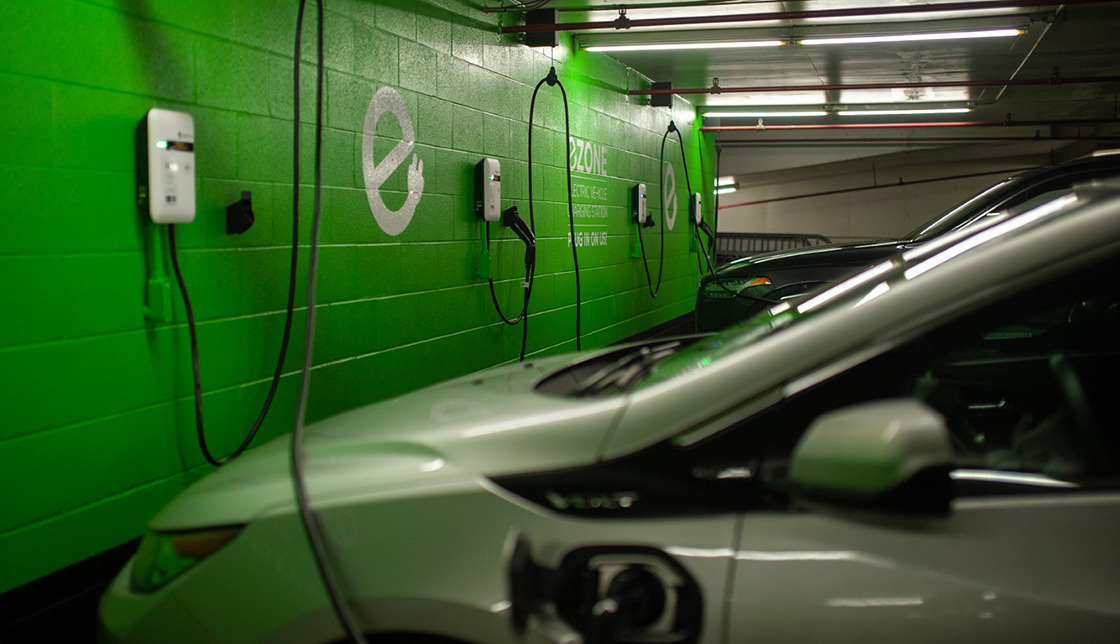 KingSett Capital is a leading private equity real estate investment firm in Canada. They own properties in the office, multi-residential, industrial, retail, and other categories. Like many asset owners, KingSett has been closely watching the surge in electric vehicles on our roads. With sustainability as one of their core values, quick adoption of green technologies is second nature. But the decision to install EV chargers in their buildings also comes from a competitive angle – offering top-notch amenities on their premises means attracting an affluent clientele.
Installing EV Chargers in a Commercial Building
Scotia Plaza is one of the iconic business centers in downtown Toronto with two million square feet of office space, shops, and restaurants. Thousands of people visit and work in the building every single day. EV drivers among them are still a minority; however, numbers are steadily growing. 
KingSett quickly realized that it had a strong case for installing EV chargers. With the help of PeakPower and SWTCH, they started the process of adding a new set of EV chargers back in 2001 with an application to NRCan's ZEVIP incentive funding. With funding in place, there are now sixteen new Level 2 chargers and two DC Fast chargers in the parking garage at Scotia Plaza. They are the latest addition for KingSett in a journey to provide ample charging in what they see as a necessity of today's urban lifestyle.
SWTCH has been a great provider and partner with us for EV deployment throughout our building portfolio. The SWTCH chargers provide great flexibility for EV users and enhanced data analytics for the building management team.
Abid Syed
Building Technology Manager KingSett Capital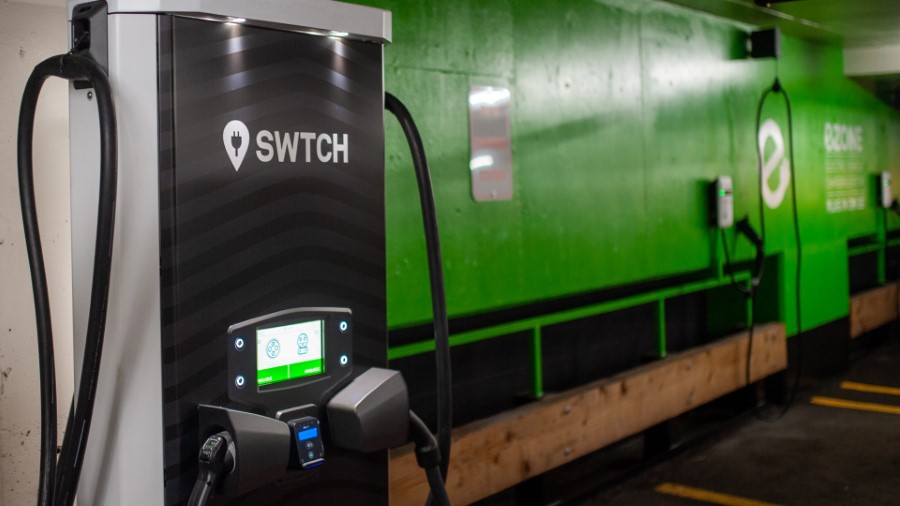 Doing good and saving money at the same time
Applying for funding under the NRCan ZEVIP was a win-win for KingSett. They could upgrade their asset with minimal investment and continue their quest toward improved sustainability. The ZEVIP application process is not without challenges, however. Putting it in the hands of PeakPower and SWTCH was a great experience all around. Having handled applications for thousands of chargers, SWTCH knows what the authorities are looking for and was able to ensure a successful submission.

How your organization can benefit 
The next round of ZEVIP incentive applications is just around the corner. If you want to deploy EV charging at your properties, this funding can cover 50% of the costs. SWTCH has successful received millions of ZEVIP funding over the past few years; helpful their clients install EV charging systems like this one at Scotia Plaza.  
We can help you get started with your ZEVIP application – Reach out today!
Read more
Client Profile
08/28/2023
The Lofts at Beacon Future-Proofed their Building & Business with a Scalable EV Charging System 
Read more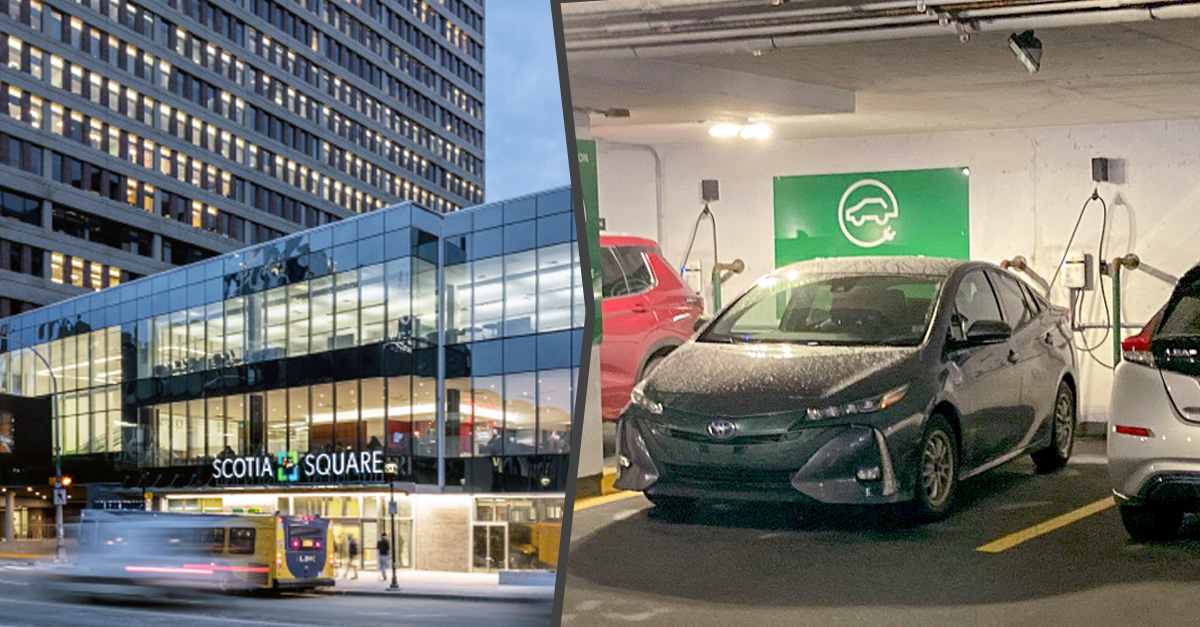 Client Profile
07/13/2023
Crombie REIT Sets the Bar High: SWTCH EV Chargers help propel Scotia Square to BOMA BEST Platinum
Read more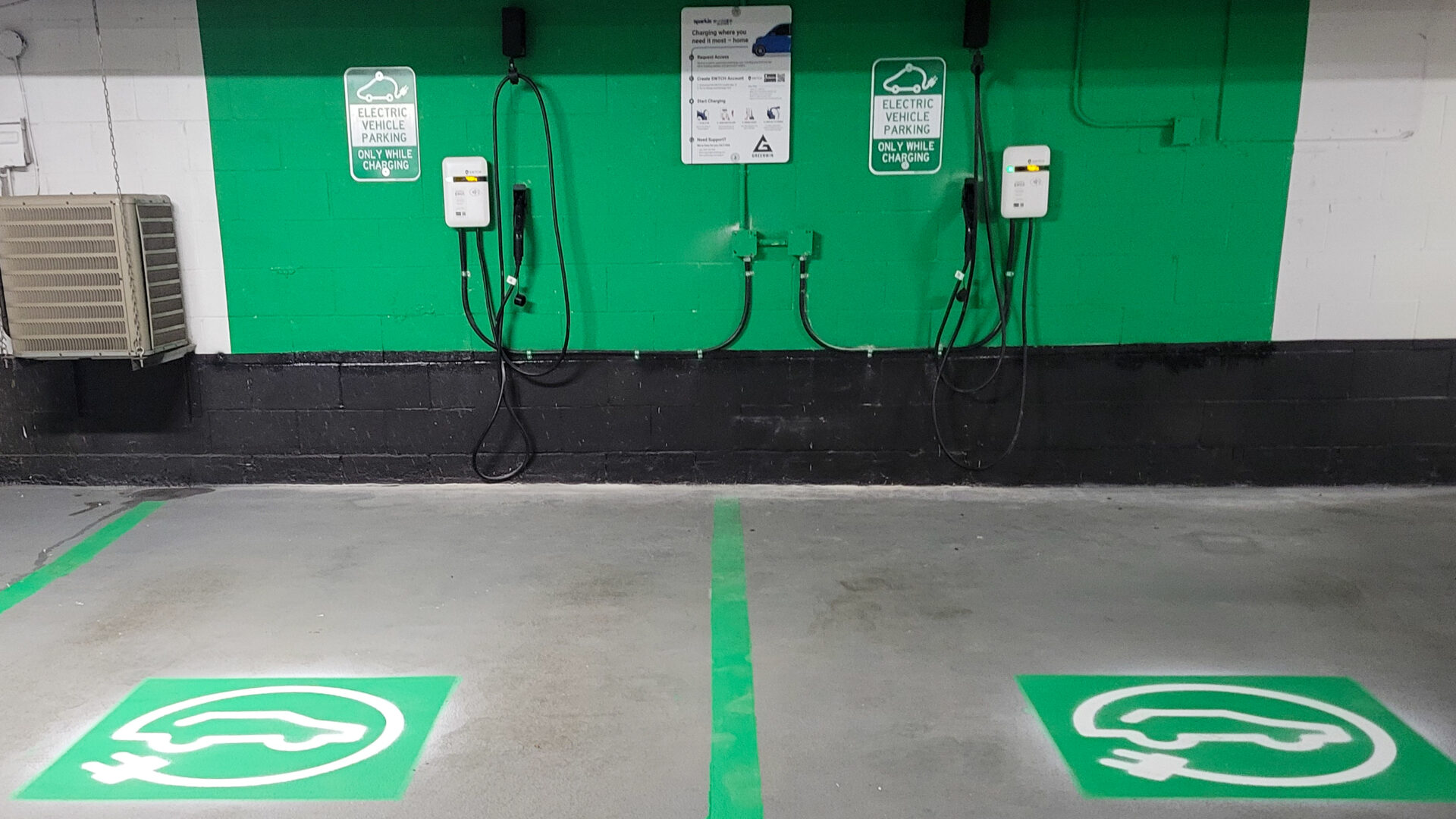 Client Profile
06/29/2023
As-a-Service EV charging - Sparkle is trailblazing a new business model