All articles
SWTCH and Skyline Group of Companies bring 929 EV chargers to apartments across Canada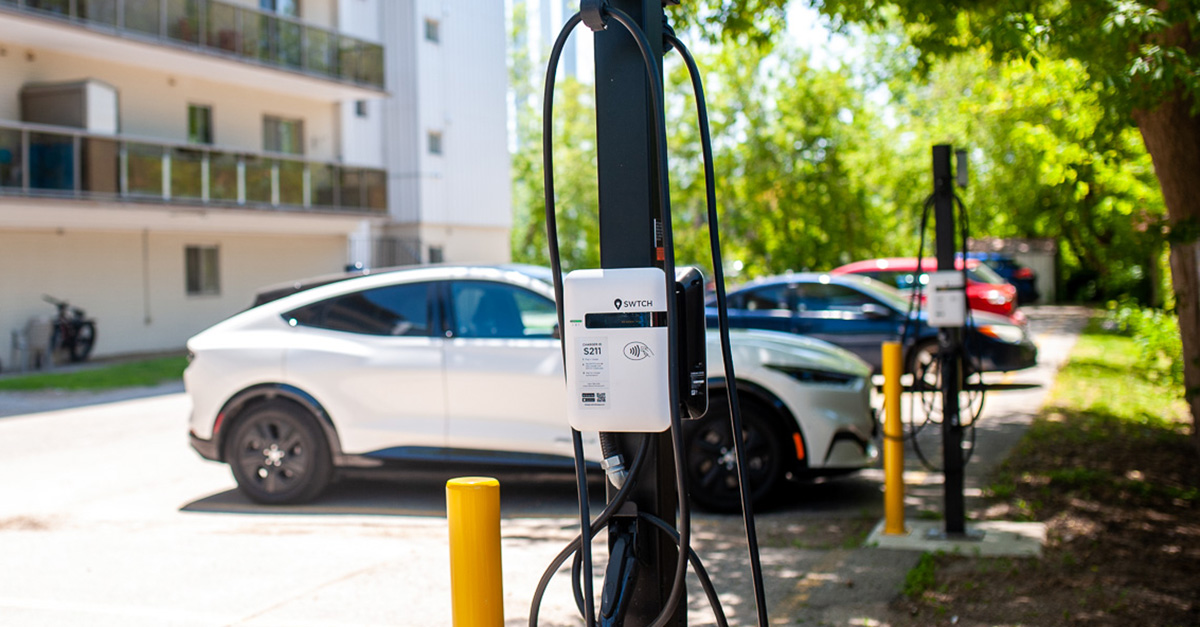 To speed up electric vehicle (EV) adoption in Canada, the Government of Canada passed an ambitious mandate in 2021 requiring at least 20 percent of new vehicles sold to be zero emission by 2026, reaching 100 percent by 2035. In practice, however, EV adoption has a long road ahead.
Much like other nations striving to decarbonize their transportation, Canadian drivers often find themselves lacking charging access where they live and work. Multi-residential building managers and owners find it expensive, logistically difficult, and often plain confusing to install charging stations in rental apartments and condos with shared parking. As a result, many tenants are unable to charge their EVs at home—and, thus, to use them.
Fortunately, Canada is recognizing this charging pinch on the local and federal levels. Many Canadian cities are starting to require MURBs to be EV-ready, and this trend is only going to continue. "EV charging is no longer an amenity, but a necessity," says Carter Li, CEO and co-founder of SWTCH.
Recognizing this need, the Government of Canada has also established the Zero Emission Vehicle Infrastructure Program (ZEVIP), a $680 million initiative aiming to address the lack of charging and hydrogen refueling stations across Canada—from public parking places to workplaces and multi-residential buildings.
That's why Skyline Group of Companies (Skyline), a $7.97 billion Canadian real estate and clean energy acquisitions, management, development, and investment firm, decided to offer EV charging at its multi-residential properties (all housed within its investment fund Skyline Apartment REIT, providing homes to 36,000+ tenants across Canada). In doing so, it aims to meet some ambitious sustainability objectives.
EV charging is a critical way for us to meet our sustainability goals while satisfying the needs of our residential tenants. SWTCH is making it possible for us to scale EV charging infrastructure across our properties and provide a better standard of living for those who call our properties home–and the greater communities.
Matthew Organ
President, Skyline Apartment REIT
After setting benchmarks, Skyline learned that, rather than tackling the multi-step process of procuring hardware, installing software, and understanding electrical capacity, rebates, and regulations on their own or through multiple vendors, there was an easier solution. They could outsource this process to an expert capable of handling it all.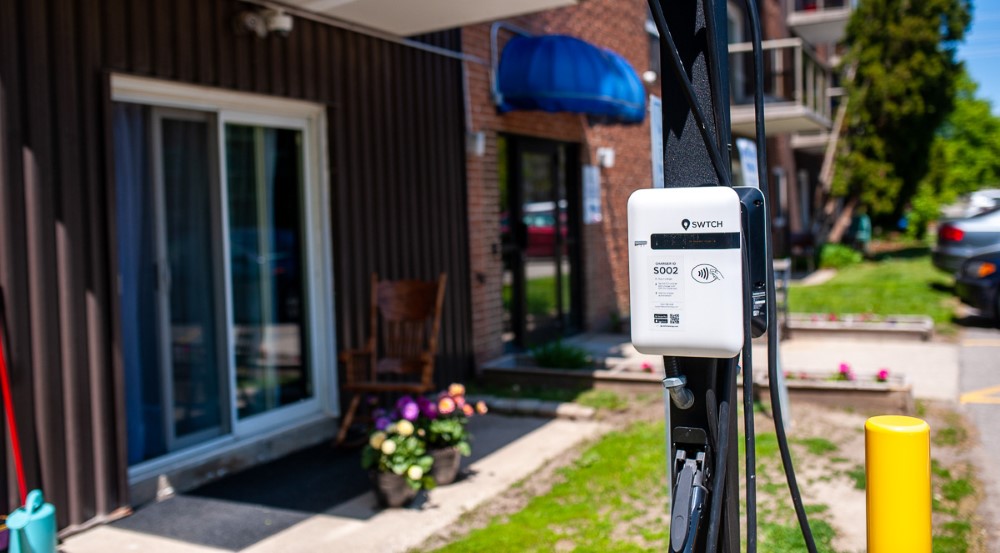 In 2022, Skyline selected SWTCH to install 929 Level 2 EV chargers at 223 properties located across British Columbia, Alberta, Manitoba, Ontario, Quebec, New Brunswick, and Nova Scotia -and as of June 2023, majority of which have been deployed at apartment buildings across the country.
Skyline is committed to helping Canada transition to clean energy by incorporating sustainability into our day-to-day operations and long-term business strategy
Rob Stein
President, Skyline Energy
Part of Skyline Group of Companies, Skyline Energy is a clean energy asset acquisition, management, and innovation firm that is managing the deployment of EV chargers at the multi-residential properties. "With SWTCH's software, we are able to manage our chargers, energy usage, revenue, and reporting with ease" said Stein.
Skyline was impressed by the fact that SWTCH offered multiple benefits over market competitors. Among its many offerings, SWTCH helps real estate owners and developers secure ZEVIP funding, by working with clients to ensure eligibility and navigate the application process. Plus, SWTCH offers a tailored EV charging solution, from installing charger hardware through its partnership network to their intelligent load manager, SWTCH ControlTM.
Another aspect of SWTCH's value proposition is its cloud-based EV charging management platform. SWTCH gives insights into energy usage and costs, which helps Skyline track progress towards its annual sustainability goals.
"Our work with Skyline demonstrates our ability to work with multi-residential building owners and developers with national footprints and scale EV charging infrastructure across large building portfolios," says Carter Li. "But this project is about more than just installing EV chargers. It demonstrates that our energy management solution can make EV charging possible for apartments with existing electrical infrastructure constraints, without requiring owners and operators to break the bank on costly upgrades."
In addition to working with SWTCH, Skyline collaborated with Natural Resources Canada (NRCan) on the EV charger installation project. NRCan is providing partial funding for the project through ZEVIP, and is the largest EV infrastructure project that NRCan has invested in to date.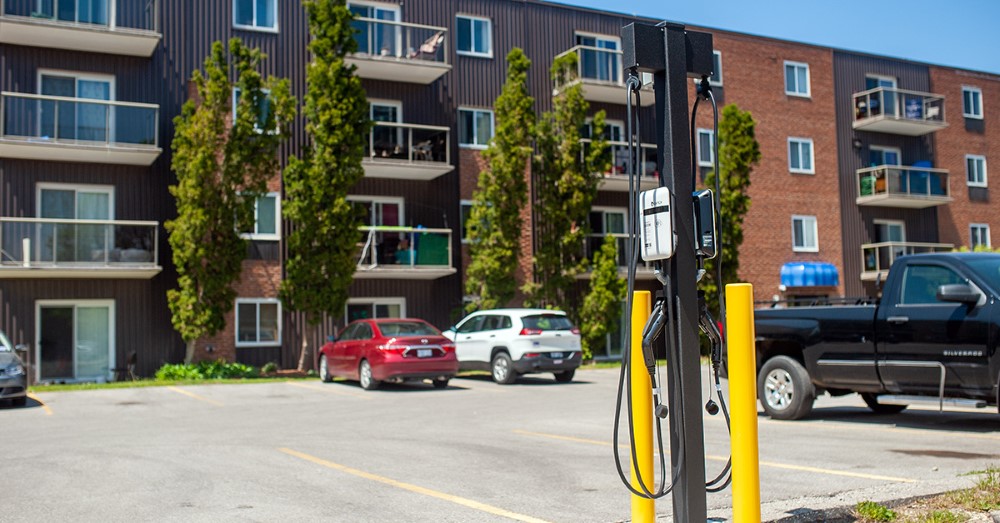 Read more
Client Profile
08/28/2023
The Lofts at Beacon Future-Proofed their Building & Business with a Scalable EV Charging System 
Read more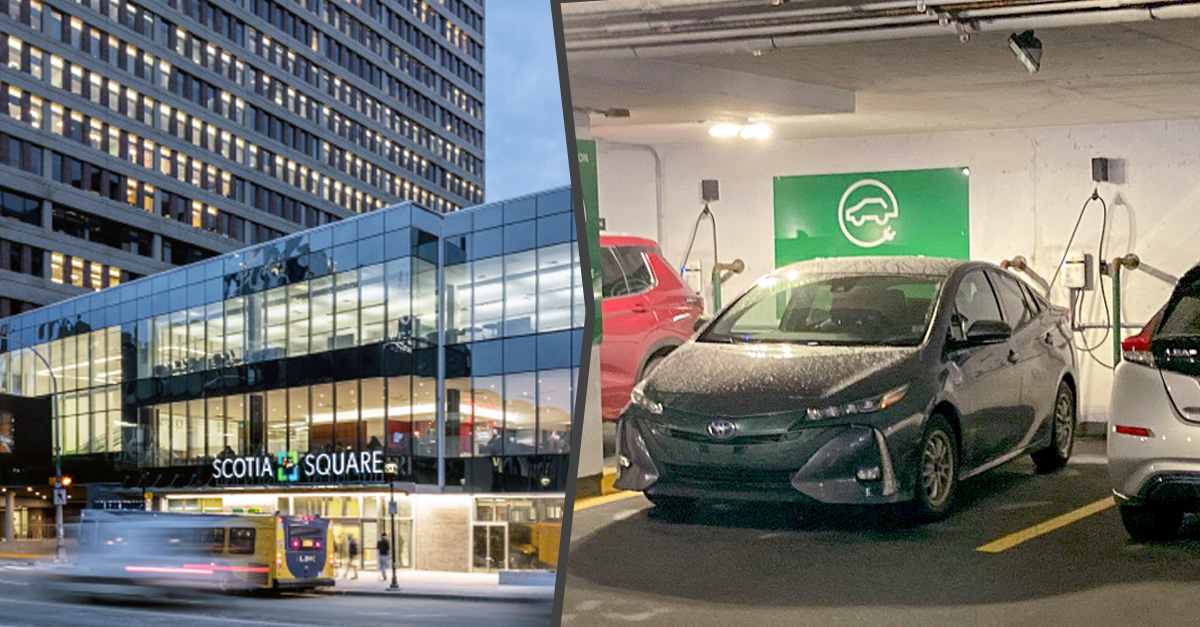 Client Profile
07/13/2023
Crombie REIT Sets the Bar High: SWTCH EV Chargers help propel Scotia Square to BOMA BEST Platinum
Read more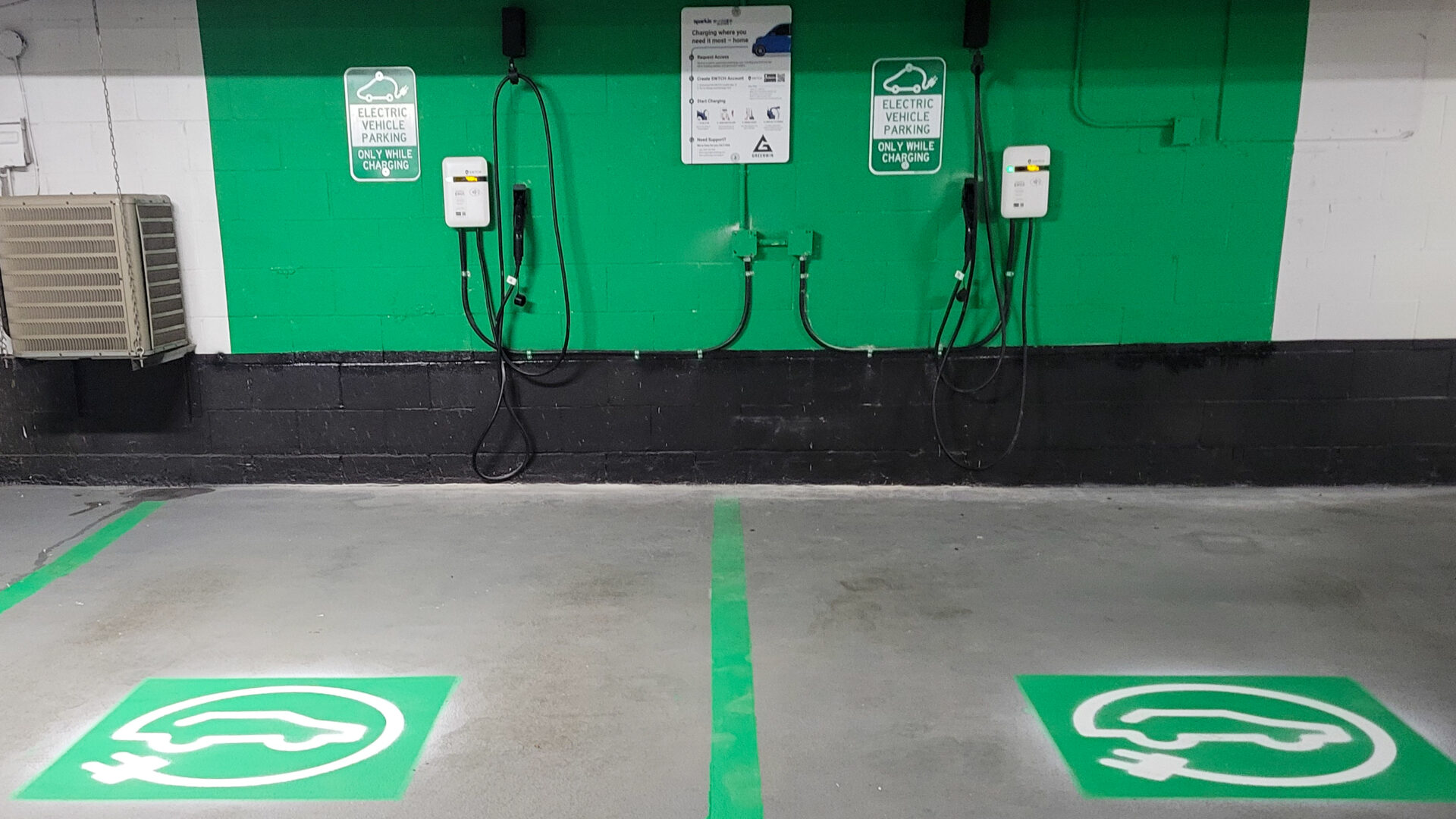 Client Profile
06/29/2023
As-a-Service EV charging - Sparkle is trailblazing a new business model