All articles
New EV-Readiness Regulations Begin for Chicago Developers: Here's What To Know & How To Use This To Your Advantage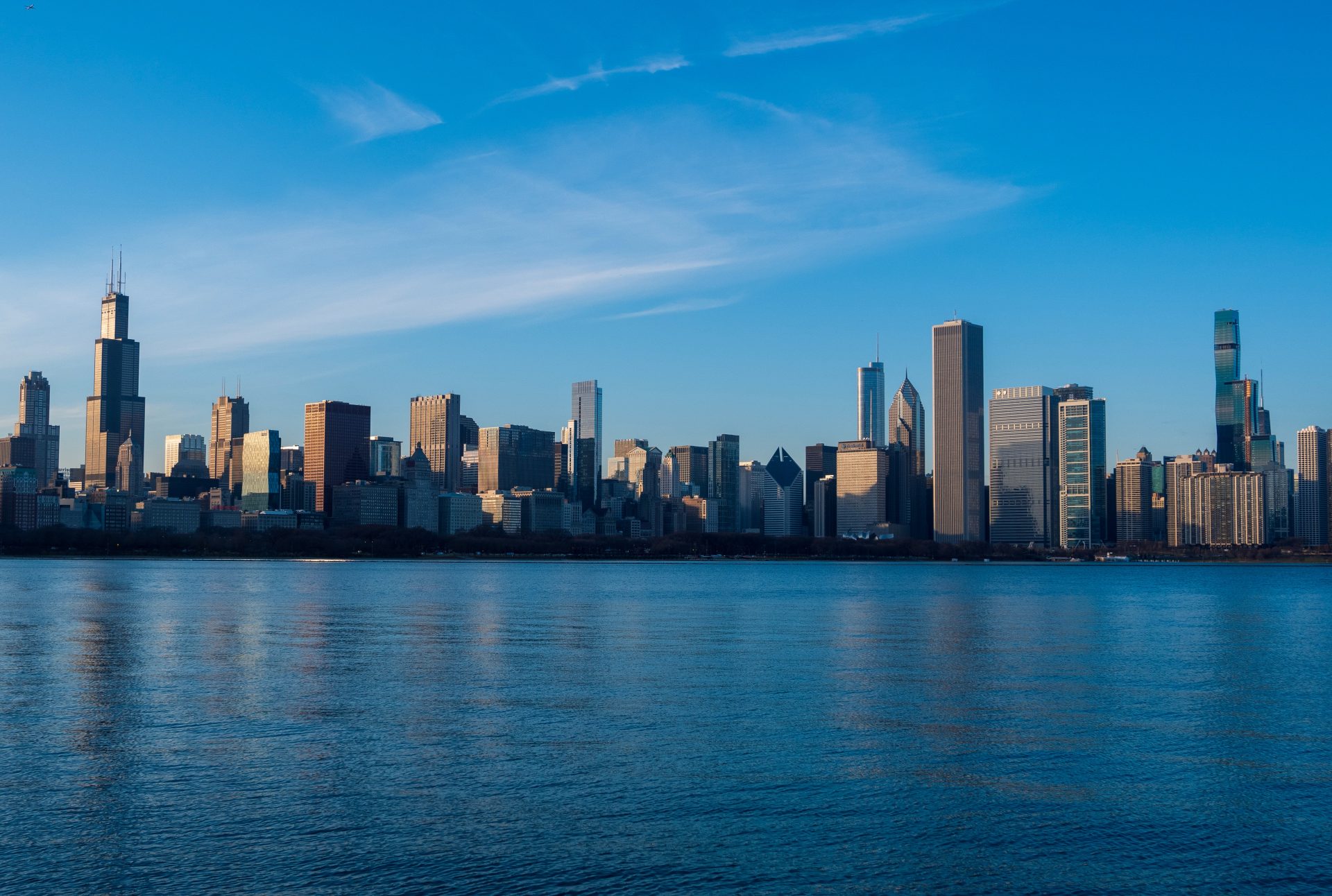 Heads up, Chicago developers! As of this fall, the City of Chicago has amended its zoning ordinance to mandate the installation of electric vehicle charging stations (also called electric vehicle supply equipment, or EVSE) in certain properties. We've got the guide you need to uncover what's happening, and how to minimize this ruling's effect on your bottom line:
Essentially, specific types of buildings with off-street parking will now need to install and equip a minimum quantity of EVSE-ready and EVSE-installed parking spaces — more on those details (and those definitions) below.
This amendment, which applies to residential and commercial properties within Chicago city limits, expands on the Illinois Electric Vehicle Charging Act, announced earlier this year. For full details on the Illinois statewide regulations, see our primer here.
While the city is pursuing these changes as part of efforts to support environmental sustainability, expand accessibility, and promote energy resilience, there's no doubt this adds a new task to developers' list of concerns. But there's a hidden opportunity here, as well: developers can use this rule to optimally structure their properties towards long-term competitive advantage. 
Here's what to know about this regulation, how to use it to give your property an edge, and how SWTCH can help in that process.
What are the new rules? Who does this affect? 
These regulations affect developers either building new or renovating existing structures in the city of Chicago. The exact number of parking spots required varies on building use and size and type of parking facilities.
Developers renovating buildings with five or more units for the purpose of a condo conversion must ensure that all existing and newly created parking spaces are either "EVSE-Ready" or "EVSE-Installed." (There is one exception to this rule: Developers do not need to comply with this stipulation if doing so would require excavation of a parking lot to install conduit and wiring.)
Residential new construction should include the following EVSE-Ready or EVSE-Installed spaces:
100% for off-street parking serving tenants/people who live in the building

20% for off-street parking that serves other users of the building (e.g. employees)

20% for off-street parking that is not primarily intended for use by residents or employees of the building (non-accessory)

20% for buildings that are intended for group living
Nonresidential new construction buildings that have parking spaces to accommodate at least 30% of the users of the building must ensure at least 20% of spaces are EVSE-ready or EVSE-installed.
Are there exceptions?
The ordinance does grant permission to the Zoning Administrator to approve lower percentages of EVSE-Ready and EVSE-Installed spaces for affordable housing (but no lower than 20% through 2025 and increasing to at least 70% after November 1, 2033).
There are also some building use types and parking designs for whom these regulations do not apply. For example, there are no EV readiness requirements in place for:

the rehabilitation of an existing building for residential or nonresidential uses (excluding condo conversion renovations, as discussed above)

new nonresidential buildings or non-accessory parking with 29 or fewer off-street parking spaces 

uncovered surface non-accessory parking
To check if your building or structure falls into one of these categories, visit the City of Chicago website.
Are there rules for accessible parking spaces?
EVSE-Ready and EVSE-Installed spaces must also be available for use by people with disabilities with a relevant parking decal (even if the vehicle is not electric). The ordinance also sets out a minimum number of EVSE-ready or EVSE-installed spaces that must be specifically designed to be accessible.
When do the regulations start?
There are a few dates to keep straight here. While the Illinois statewide ESVE requirements formally go into law as of January 1, 2024, the requirements will apply to projects for which the initial building permit application was initiated on or after November 1, 2020. 
These new Chicago city zoning guidelines, on the other hand, apply to permit applications that are initiated on or after November 1, 2023.
What do "ESVE-Ready" and "ESVE-Installed" mean?
In the Illinois EV Charging Act, the phrase "EV capable" was used — but for the Chicago city ordinance changes, the more descriptive terms "ESVE-Ready" and "ESVE-Installed" were used instead.
As noted above, ESVE (electric vehicle supply equipment) refers to electric vehicle charging stations.
"EVSE-Ready" indicates a parking space with appropriate conduit and wiring for a 40-amp, 208- or 240-volt dedicated branch circuit terminating within 3 feet of the parking space (the same branch circuit may be used for two adjacent parking spaces)
"EVSE-Installed" indicates a parking space with EVSE installed within three feet of the parking space.
How can developers most effectively handle these new regulations?
Preparing a building to accommodate EV chargers for every parking spot can feel daunting. The electrical capacity needed can seem enormous, especially at first glance. Looking at a property with 200 units and one parking spot each, you would generally need about 8,000 amps to facilitate charging. That may add a sizable cost to your construction budget.
But that's where load management can be a powerful tool for developers to harness. With a load management system in place, many buildings can reduce overall EV charging installation costs, set up advanced electrical tracking information for the building, and facilitate EV charging payment processes for drivers that use these spots, when desired.
Most importantly, this new regulation makes it easier for developers to use load management tools. The ordinance specifically enables consideration of EVSE energy management systems when considering required electrical capacity for EVSE-ready and EVSE-installed spaces. In other words, it permits building beyond rated electrical capacity and using energy management to keep overall energy use within acceptable limits. 
What is load management? 
You've got a potential big expense ahead of you as you renovate and construct new properties. Load management can help reduce that cost, and provide other benefits, as well.
Load management is the ability to share electricity with multiple electric vehicles simultaneously. For example, installing with SWTCH gives you access to SWTCH Control, a sophisticated load management system that dynamically shares the available load between multiple chargers, ensuring that all connected vehicles are charged and ready to go by the morning. 
The effect of employing a load management solution like SWTCH Control is significant: you don't need to accommodate full EV charging capacity for 100% of parking spaces at all times — so you can make several parking spots "EV-Installed," while avoiding a full reconfiguration of your building's electrical panel. That's money right back in your pocket.
This can mean cutting a required 8,000 amps down to 2,000 amps. In an example of a typical 4:1 load-sharing ratio, the cost reductions could look as follows:
Total capacity required: Up to 75% less amperage needed

Power supply from panel: Up to 67% savings on labor and material

Distribution to parking spaces: Up to 75% savings in material and labor
Manage Chicago's new regulations on top of the Illinois EV Charging Act
While this new Chicago ordinance may involve some early headaches, there is much to be gained from facing this new regulation directly.
You have the opportunity to install a coherent building-wide EV charging system from the outset. With a networked charging solution like SWTCH (that comes with our intelligent load manager, SWTCH Control), you'll be able to take advantage of electrical installation savings of up to 75%, and future-proof your building while you're at it. Essentially, your building will be more prepared to handle larger EV charging needs over time, respond to fluctuations in electrical demands, and entice tenants to your property that value these long-term benefits.
For developers with stable clientele, you'll also set your unit owners and building managers up with a scalable charging solution that not only manages the system's energy and allows new chargers to be incrementally added, but also has the potential to earn the building revenue through charging fees.
Are you a Chicago developer who may be affected by these new laws? Reach out to see how SWTCH can help.
Read more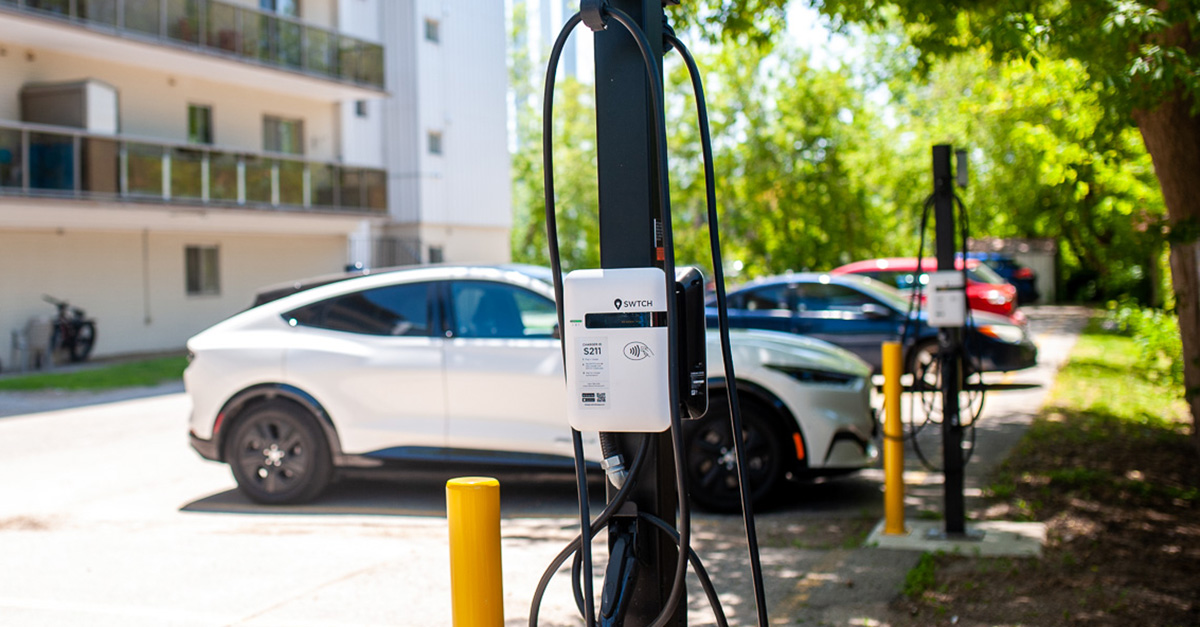 Client Profile
06/01/2023
SWTCH and SkyIine install 929 EV chargers at apartments across Canada
Read more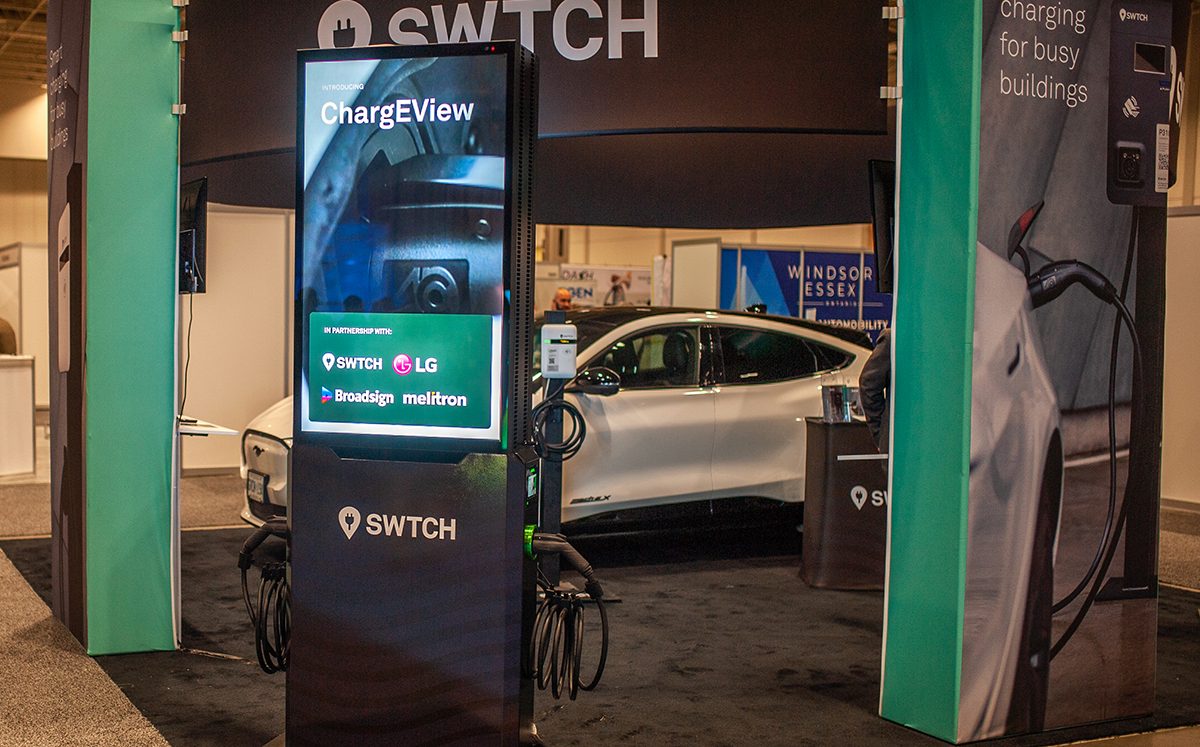 SWTCH Partners with LG, Broadsign, and Melitron to offer turnkey ad-enabled EV charging for Public and Retail Properties
Read more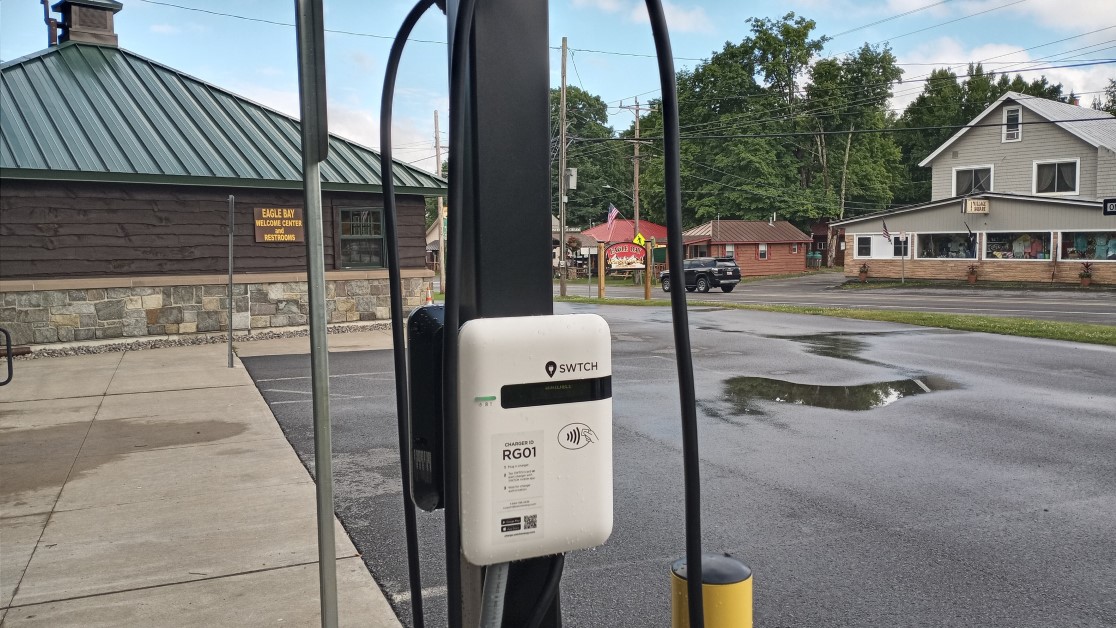 Client Profile
04/06/2023
SWTCH Energy and PlugIn Stations Online Announce Installation of 100 EV Charging Ports throughout New York State