All articles
Key Considerations for Developers under the Illinois EV Charging Act: Mitigate Costs (and Future Headaches)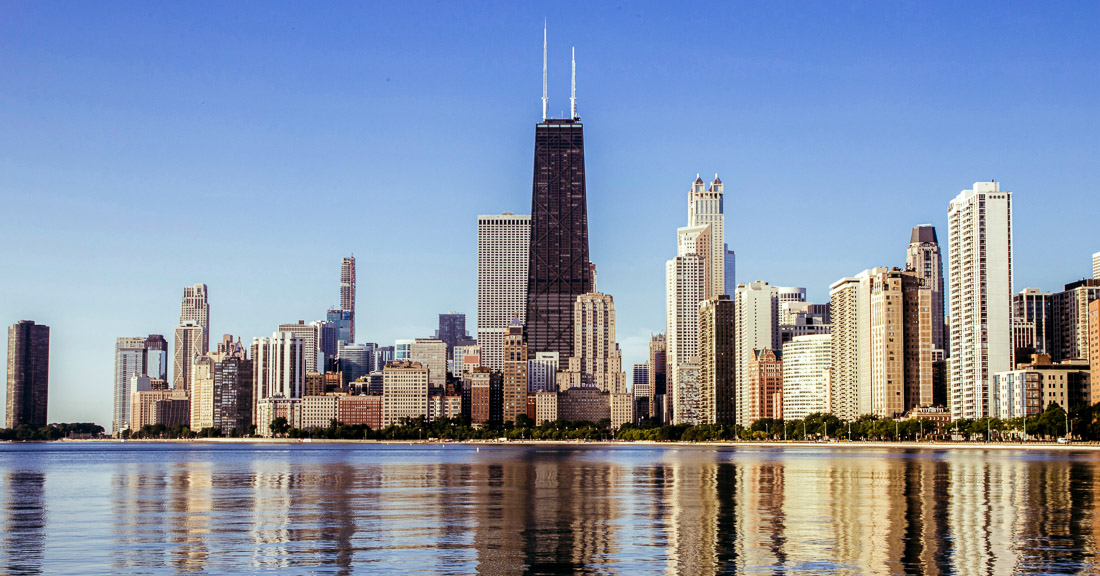 Illinois will see the new Electric Vehicle Charging Act go into effect on January 1, 2024. The regulation forces new multifamily properties to offer EV charging for all residents, a tall order that could add hundreds of thousands of dollars to construction costs.
For newly constructed large multifamily buildings or large multifamily buildings being renovated by a developer converting the property into an association, 100% of parking spaces need to be "EV-capable". If you fear this will lead to added costs for you as a developer, you are spot on. Even though EV numbers are on the rise, there is no indication of when we will see charger demand in specific buildings reach anywhere close to 100%. Despite this, the law can be used to create a competitive advantage. Here is how.
What does "EV capable" mean?
The act requires at least one "electric vehicle capable parking space" for each residential unit. The good news is that you don't have to install charging hardware on each parking spot. EV-capable means the electrical capacity has to be established in the building, and conduit runs must be completed for future installation of EV chargers. 
The law requires enough capacity for dedicated 40 amp circuits with a minimum of 208 V or 240 V unless you have load management in place. Detailed electrical planning is advisable, with load management becoming a tool to reduce cost.
How developers can effectively handle the changes
Preparing a building to accommodate EV chargers for every parking spot can be daunting. The electrical capacity needed can be enormous. Looking at a property with 200 units and one parking spot each, you would generally need about 8,000 amps. Apart from issues caused by regional grid restrictions, the construction cost has just made a significant jump.
Load management is the single most important tool to save significant money on the construction side of things. Our clients are thrilled with SWTCH Control, our load-sharing solution we've installed at several high-end buildings in Chicago
Tom Kasper
Business Development Manager, SWTCH
What is Load Management? 
Load management is the ability to share electricity with multiple electric vehicles simultaneously. SWTCH Control is a sophisticated load management system that dynamically shares the available load between multiple chargers, ensuring that all connected vehicles are charged and ready to go by the morning. The impact of employing a load management solution like SWTCH Control is that you don't need to accommodate full capacity for 100% of parking spaces, which will save a tremendous amount of money. 
Getting SWTCH involved in the design phase is critical as it'll allow you to reduce the up-front electrical capacity significantly. It could mean cutting a required 8,000 amps down to 2,000 amps. In an example of a typical 4:1 load-sharing ratio, the cost reductions could look as follows:
Total Capacity Required:

Up to 75% less amperage needed
Power Supply from Panel: Up to 67% savings on labor and material
Distribution to Parking Spaces: Up to 75% savings in material and labor
Unit owners and tenants will have the right to install a charger
The new act also states that condominiums must allow residents to install chargers at their parking spots. They cannot prohibit or unreasonably restrict the installation of EV chargers for unit owners. Further regulations for condo associations include a 60-day approval/denial period for charger applications from unit owners and a subset of rules for installing chargers in common areas.
Similar rules apply for rental properties where tenants have the right to install chargers. More detailed rules provide for specific situations, such as affordable housing properties, where the act foresees a more moderate, staged process for installing chargers over time.
Stay in control with an OCPP-compliant networked charging solution
One approach could be to manage charger installation passively; let owners install their chargers and have them pay for it. This will, however, lead to a messy situation with various systems that are not connected and unable to communicate with each other. Load management not only becomes challenging but likely impossible, limiting your ability to scale up later and build out more chargers when needed. This will inadvertently lead to additional costs for the building owners.
In addition, the day-to-day management of a broad spectrum of different chargers will not be cost-effective. You will also have trouble charging individual units for their energy use or setting consistent charging rates, should you choose to go that route. Collecting data to analyze usage patterns and improve the system will be off-limits as well. 
As a developer, you can manage this by installing a standardized, networked charging system, ensuring that you can control the chargers, electrical load, and installation costs, while still allowing your owners and tenants to add their own charging hardware. Going with an OCPP-compliant solution like SWTCH, you can offer a choice of charging hardware but can rest easy knowing that the EV chargers won't break your electrical infrastructure as more residents add charging.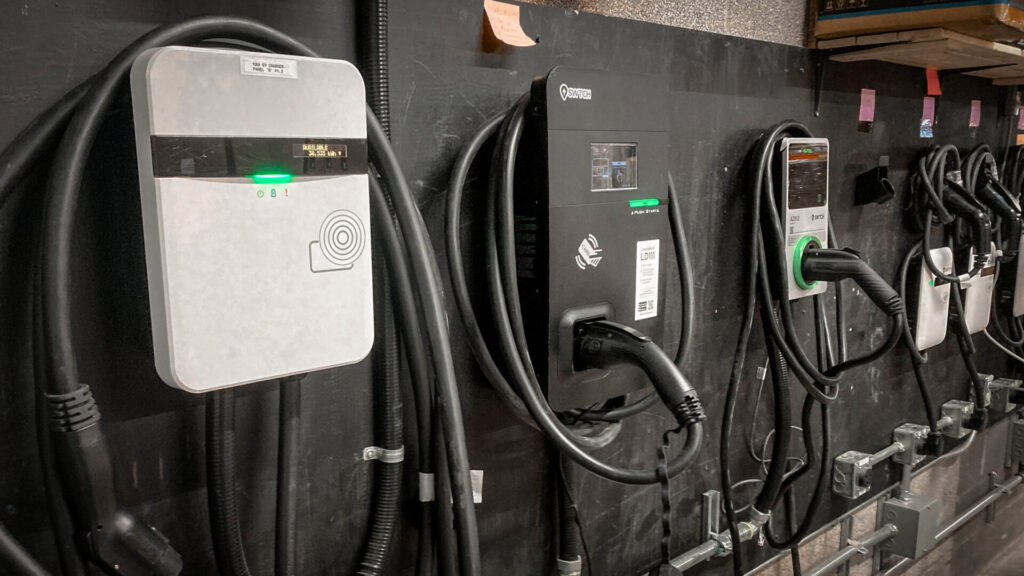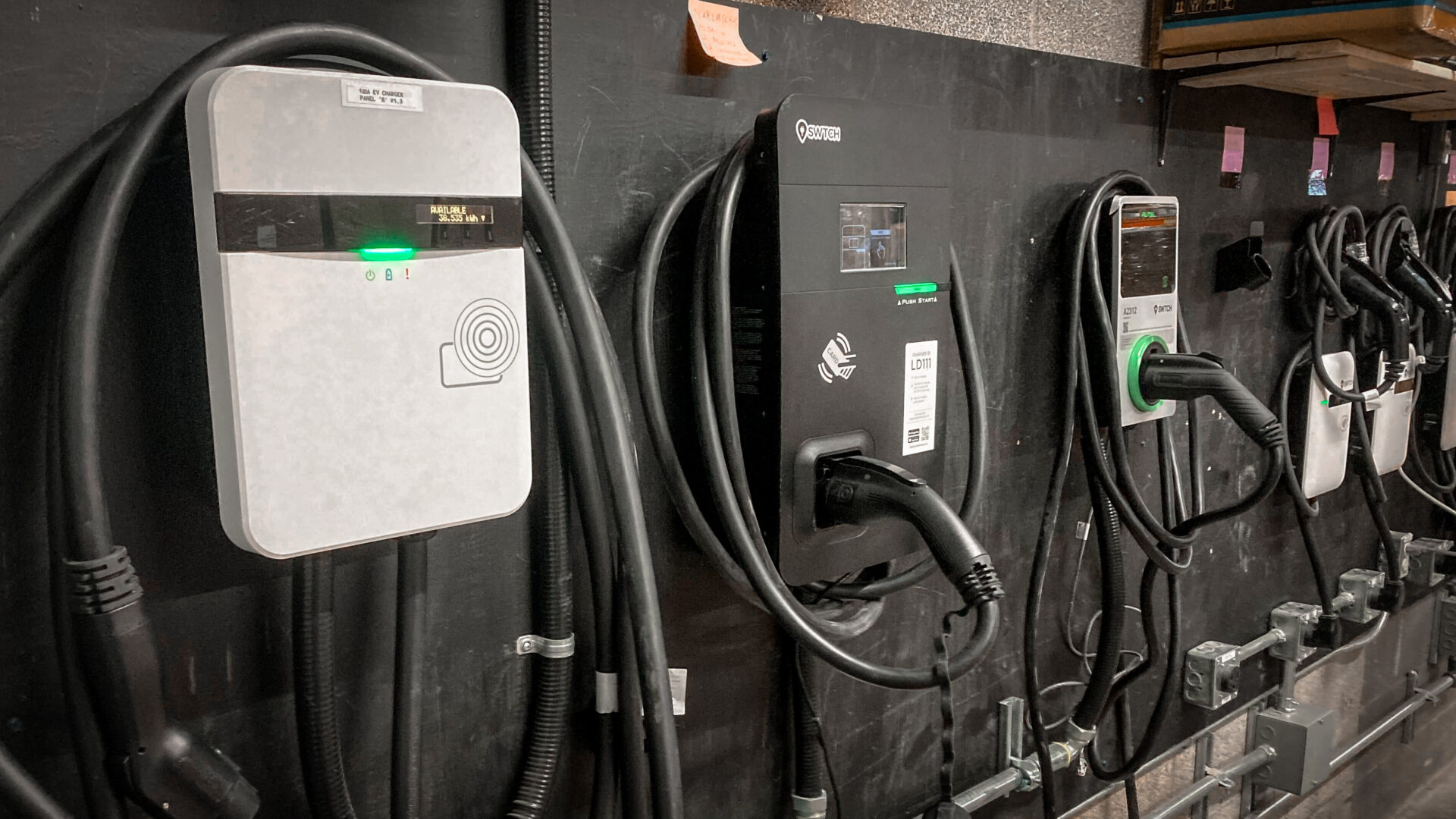 Harness construction cost savings and improve the building's bottom line
There is a substantial advantage in facing the new law head-on. You have the opportunity to install a coherent building-wide EV charging system from the outset. With a solution like SWTCH Control, in addition to construction savings of up to 75%, you'll set the unit owners and building managers up with a scalable charging solution that not only manages the system's energy and allows new chargers to be incrementally added, but has the potential to realize a new revenue source as you can set and manage charging rates for owners, residents, and guests.
Make sure you are ahead of the regulation coming up in 2024. Get in touch today.
Read more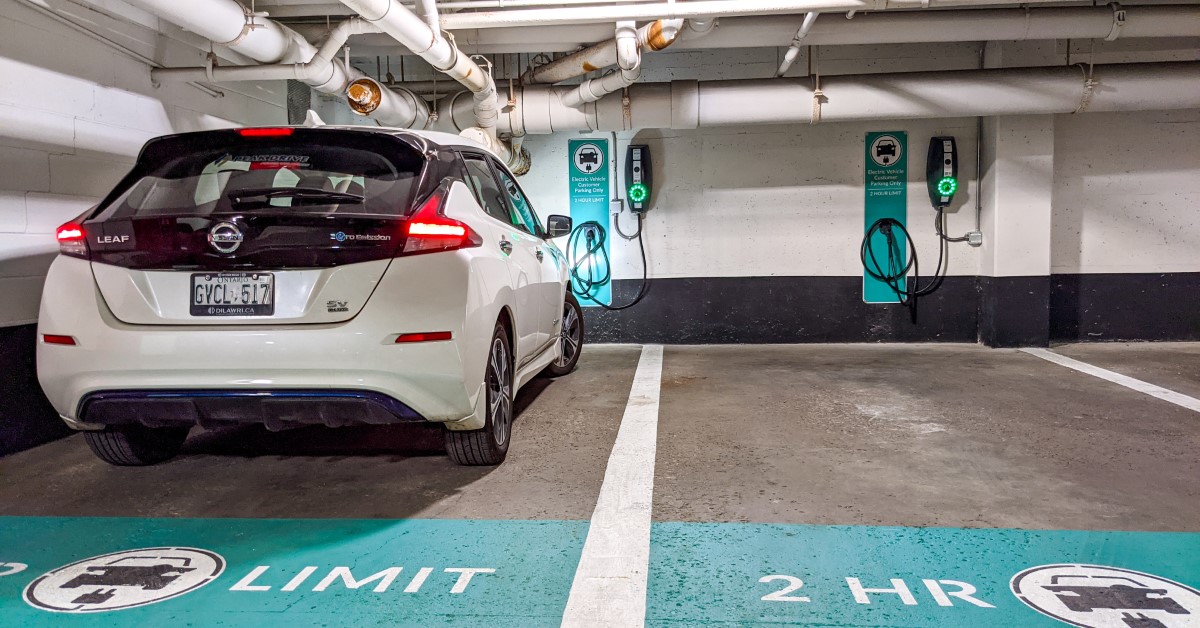 Regulation Breakdown: Per-Kilowatt-Hour Billing for EV Chargers in Canada
Read more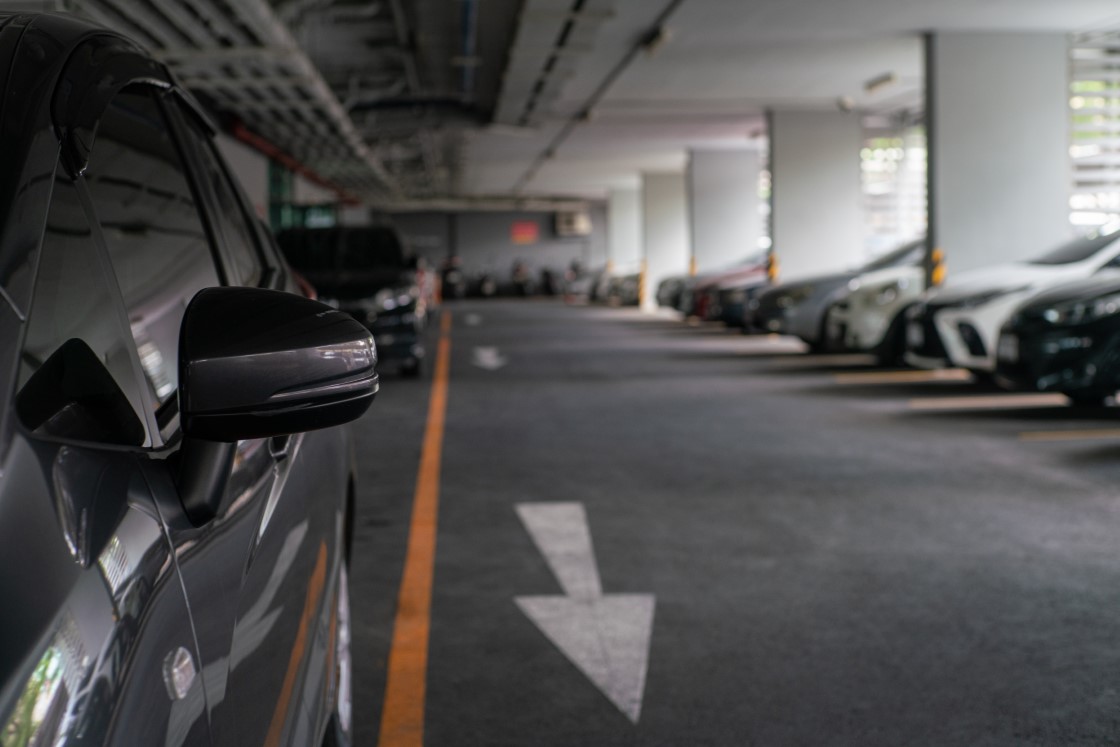 Reviewing "Smart Outlet" EV Chargers for your Multi-Tenant Property? 4 Key Considerations for Building Owners and Managers
Read more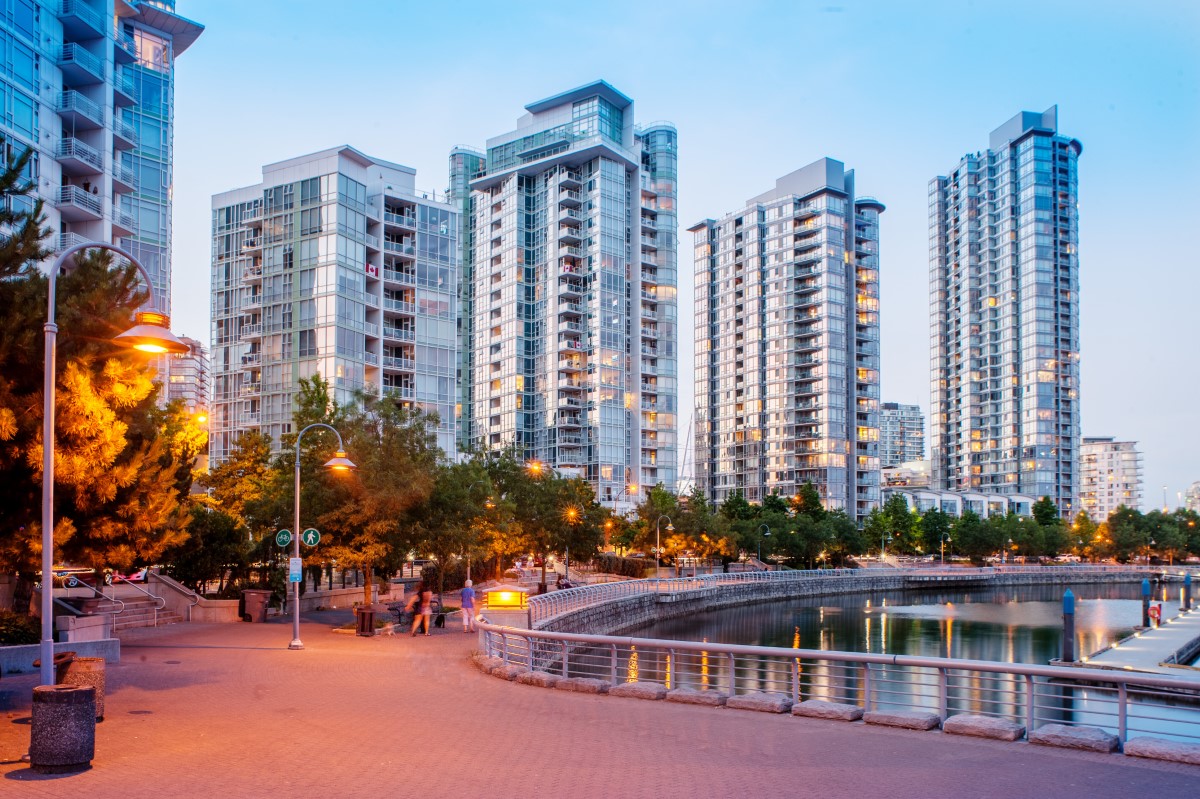 B.C. Government Makes It Easier for Strata Corporations to Install EV Chargers