All articles
SWTCH Energy Unveils SWTCH Control™ to Solve EV Charging Capacity Challenges at Aging Multi-Tenant Buildings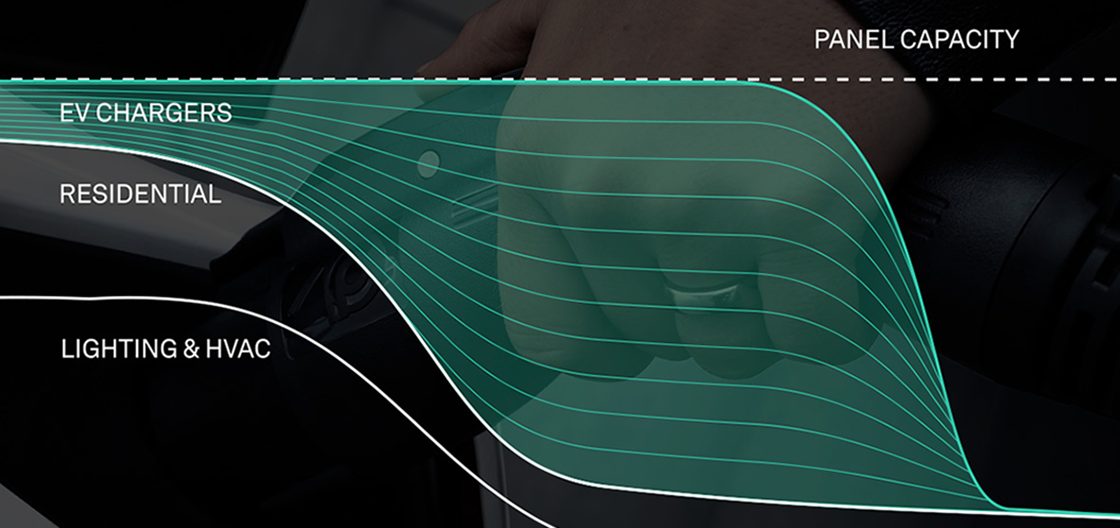 Software solution is enabling multi-residential building owners to install and manage 10x more EV chargers with existing electrical infrastructure
TORONTO – April 3, 2023 8:00 a.m. ET – SWTCH Energy, a company pioneering electric vehicle (EV) charging solutions for multi-tenant buildings across North America, today announced the unveiling of SWTCH Control, an energy management solution that dynamically adjusts the energy being used by EV chargers based on a building's real-time energy consumption. Already in use at select buildings across North America, SWTCH is now expanding access to the proven solution, which allows property owners to safely and efficiently install and manage up to 10x more EV chargers without the need for a costly infrastructure investment. 
"More than one-third of all North Americans live in multi-tenant properties, and most still can't charge at home. This bottleneck is only going to get tighter as more people choose to drive EVs," said Carter Li, CEO of SWTCH. "We're excited to demonstrate how  SWTCH Control tackles the main challenge to retrofitting existing multi-tenant properties for EV charging: electrical capacity. Our solution provides unmatched visibility into building electrical loads and available capacity, and early adopters have been able to instantly expand their charging options and/or make EV charging possible for the first time."
SWTCH Control is an intelligent load management system that monitors energy use in multi-residential buildings and allocates charging to periods of lower demand. Offering real-time awareness, SWTCH Control provides peace of mind for multi-residential owners and operators by automatically adjusting on-site charger output based on tenant energy usage spikes to ensure:

The electrical capacity of the building is never exceeded

All electric vehicles are fully charged by the morning – utilizing periods of lower demand throughout the night

Building owners and managers can maximize the number of chargers that can be installed in their buildings safely and efficiently
The software also continuously monitors the chargers, providing 24/7 technical support to ensure any hardware issues are promptly resolved. 
"Utilizing SWTCH Control to execute our plan to install and manage EV chargers at Skyline's properties has been a seamless experience,"
Rob Stein
President, Skyline Energy

 "We're future-proofing our buildings to benefit our tenants and incorporate clean energy alternatives that reduce our carbon footprint. SWTCH's software takes the electrical load management off our hands while providing a solution that makes financial sense." said Rob Stein.

SWTCH Control meets the massive demand for multi-tenant EV charging as EV adoption continues to accelerate, and building owners and managers face increasing pressure to future-proof their properties while avoiding costly upgrades. EV charging at multi-residential buildings has gone from a nice-to-have amenity to a must-have necessity, a shift that's only quickening as states including California, Massachusetts, Colorado, Oregon, and New York propose EV charging readiness mandates at new multi-residential buildings. Canadian provinces including British Columbia and Quebec have already enacted EV charging readiness regulations, and others like Alberta, Ontario, Saskatchewan, and Nova Scotia are in the process of evaluating building regulations as Canada aims to reach its goal of all new vehicle sales being EVs by 2035.  

"Providing ample EV charging for our residents, tenants, and customers is only going to become more important in our fast-changing markets, and SWTCH Control has been key to supporting our efforts in this space at many of our latest projects, be it in Los Angeles, Chicago, or Vancouver," said Duncan Wlodarczak at Onni Group, an international all asset class real estate developer with projects across North America.
"We've been able to install the initial chargers to meet current demand, but more importantly we feel confident in our ability to manage adding additional chargers in the near future as the US and Canada continue to break records for EV adoption and EV-readiness."
Duncan Wlodarczak
Onni Group
SWTCH currently manages over 10,000 chargers on its network, and has served over 500 real estate customers to date, many of which utilize SWTCH Control to continuously manage the energy used by their EV chargers
To learn more about SWTCH Control and how it can benefit your building, visit our website, here.  
###
About SWTCH Energy Inc.
Headquartered in Toronto, Ontario, with offices in Brooklyn and Boston, SWTCH is pioneering EV charging solutions for multifamily, commercial, and workplace properties across North America. SWTCH leverages the latest technology available to help building owners and operators deploy EV charging by tapping into their existing grid infrastructure. Through constant innovation and an extensive partnership network, SWTCH provides the most profitable and unique business model for multi-tenant buildings to stay competitive. For more information, visit www.swtchenergy.com. 
Media Contact
Candace Krauss 
Antenna Group for SWTCH 
SWTCH@antennagroup.com
Read more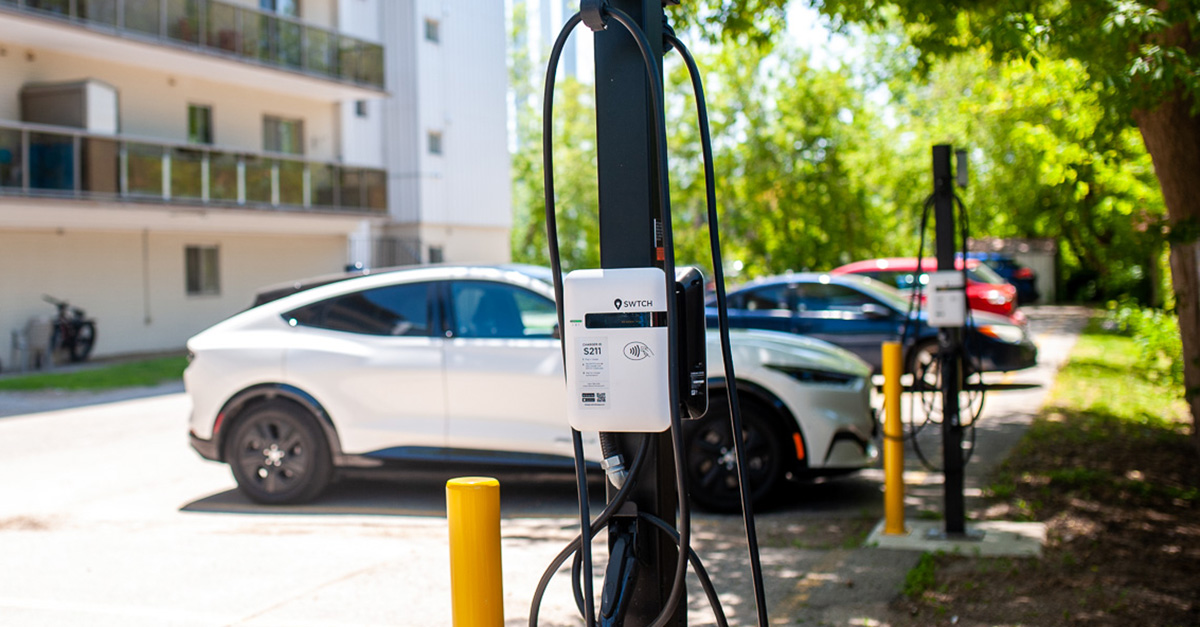 Client Profile
06/01/2023
SWTCH and SkyIine install 929 EV chargers at apartments across Canada
Read more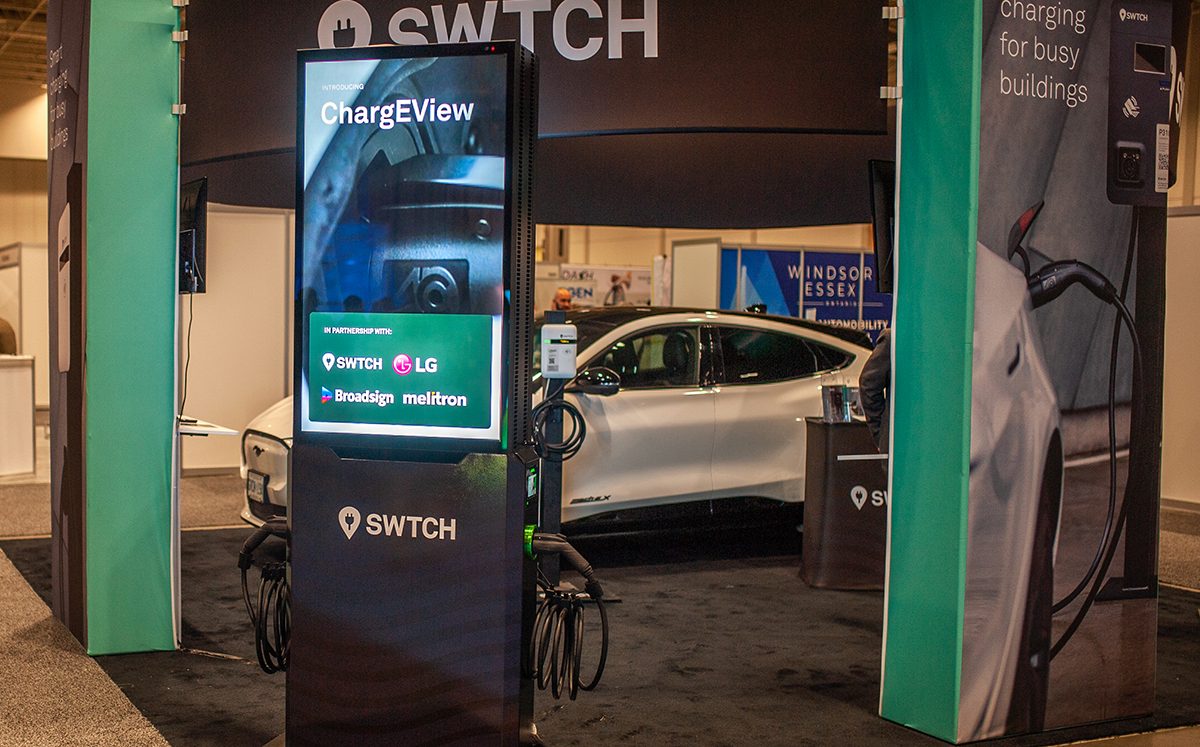 SWTCH Partners with LG, Broadsign, and Melitron to offer turnkey ad-enabled EV charging for Public and Retail Properties
Read more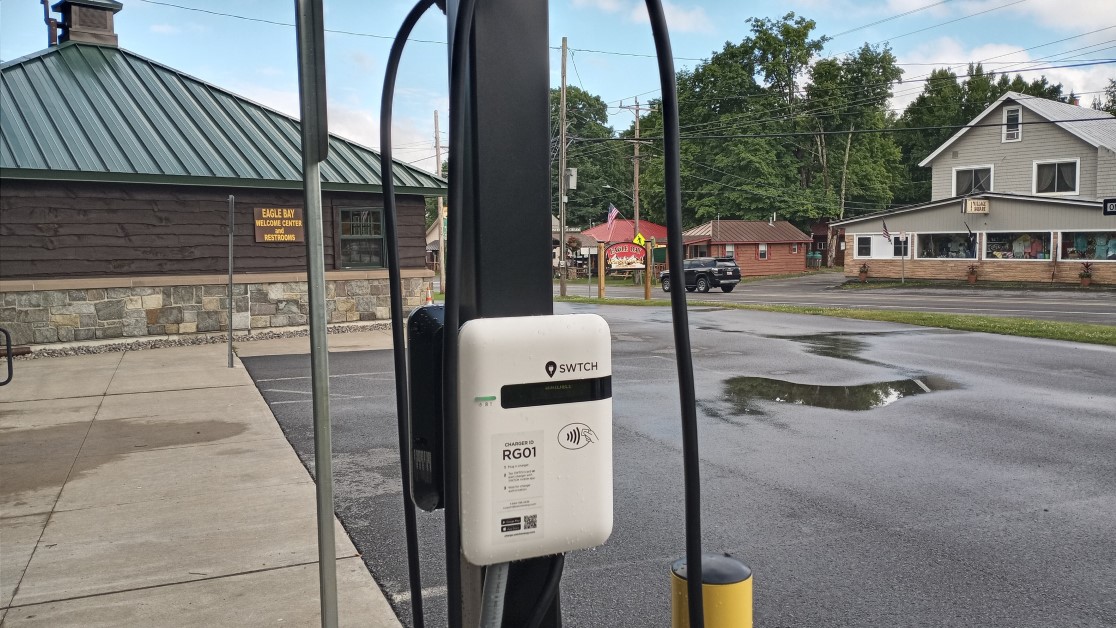 Client Profile
04/06/2023
SWTCH Energy and PlugIn Stations Online Announce Installation of 100 EV Charging Ports throughout New York State