All articles
Three forward-looking municipalities in Ohio are installing public EV chargers for free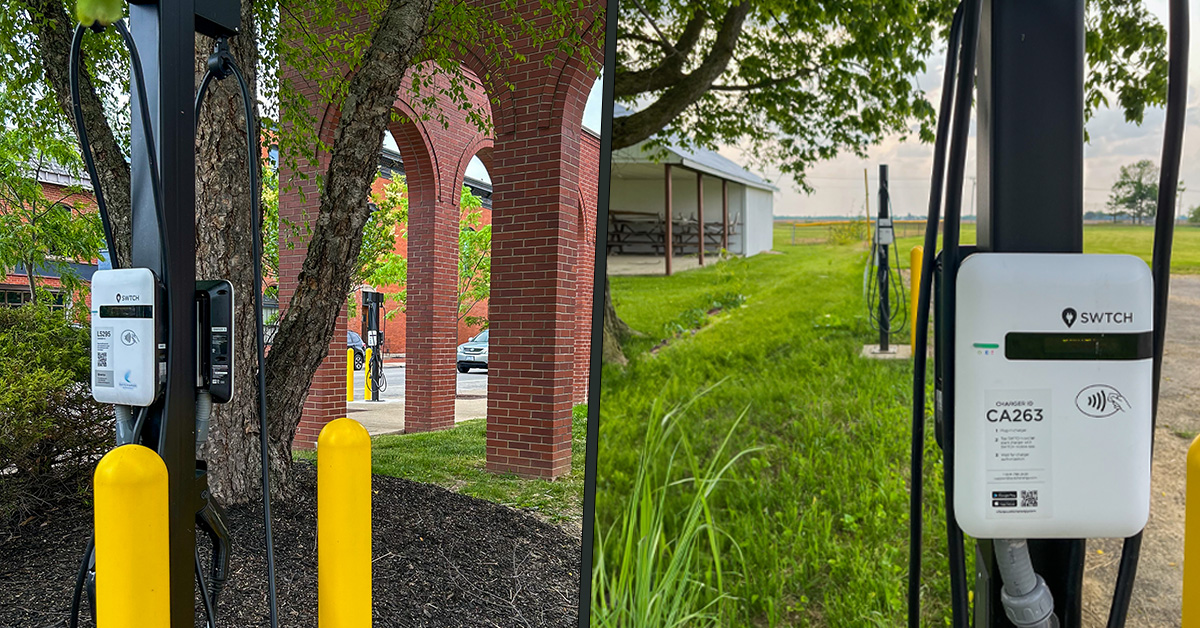 As electric vehicles become more popular, municipalities across the United States have been looking for ways to future-proof their communities and implement public charging networks. Funding can be an enormous challenge so government incentives play a pivotal role in determining how communities can move forward with their electrification goals.
Three towns in Ohio – Coldwater , Wilmington , and New Holland – are leaps ahead of other municipalities,  having recently installed multiple SWTCH Level 2 chargers. So, how did they do it?
Incentives are available, but unlocking them isn't always easy
As noted above, applying for rebates under incentive programs has its challenges. It starts with understanding the ramifications of the incentives, such as how much money will be refunded and which conditions actually apply. Are the incentives available for DC fast chargers or only for Level 2?  You then need to determine an approximate cost for the installation and submit all the relevant documents. After spending weeks –  potentially months – preparing the paperwork, your next concern is hoping your application is complete and not missing any of the required information. Finally, some of the incentives may already be oversubscribed and no longer available. Needless to say, applying for rebates can be a long and frustrating process.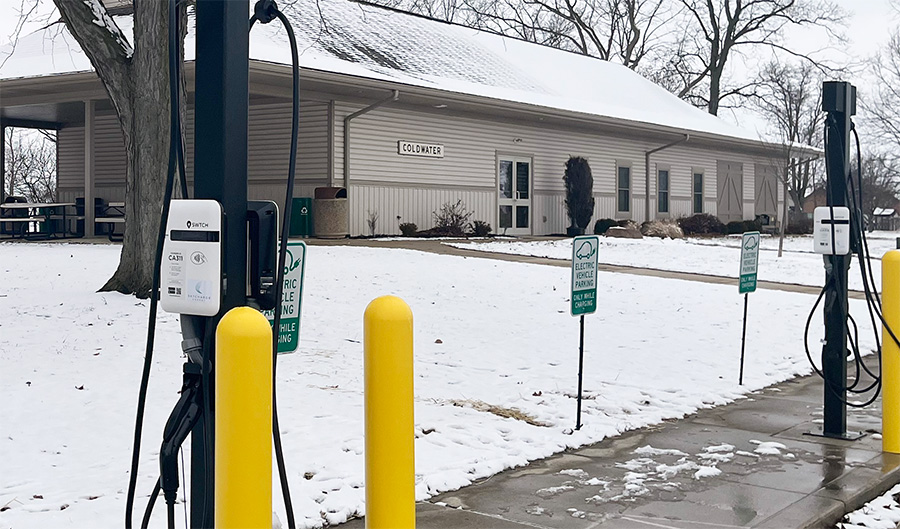 But, you can rest assured knowing there's a light at the end of the tunnel. SWTCH has extensive program knowledge and experience in filing successful applications. For the three Ohio municipalities mentioned above, AES was the administrator of the EVSE Rebate Program. SWTCH and their installation partner, Ohio-based SkyCharge, were able to help secure funding for all the projects and the refunds amounted to 100 percent of all costs incurred for installing the EV chargers.
I would say the biggest roadblock was the actual incentive program because it can be quite cumbersome and difficult to navigate

.

One of the big value adds we brought to the municipalities was that we handled the entire application process for them. We secured all of their funding, and each municipality got 100 percent coverage of their costs.
Jake Kandel,
Business Development Manager, SWTCH
Act before the incentives disappear
New EVs are hitting the road at a record pace making public EV chargers an integral part of any modern city's infrastructure. Most municipalities understand the myriad benefits of having reliable, easy-to-use public charging networks, so they don't want to fall behind when it comes to funding and installation. One persistent barrier to EV adoption is that there simply isn't enough of the needed infrastructure currently in place. 
Coldwater and Wilmington just completed the installation of three sites each, and New Holland established one location. All of these sites have multiple chargers on the SWTCH network, and are located at town halls, community parks, and sports and leisure facilities. While EV adoption rates in Ohio are still relatively low when compared to other U.S. states, Coldwater, Wilmington, and New Holland are setting the example for how other communities can and should approach accessing rebates through incentive programs.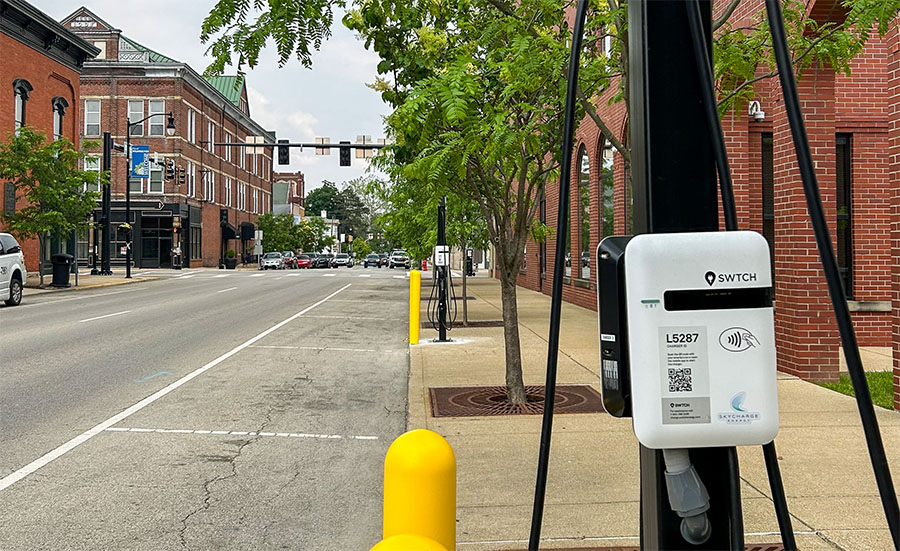 Taking advantage of the fantastic benefits of the AES program was vital for all three towns. Incentive programs usually have a limited amount of capital available. Once it's used up, there are no more incentives handed out, so knowing when specific incentives become available is absolutely critical. Knowing that the needed incentives might not be available in a few years, Coldwater, Wilmington, and New Holland  took advantage of this window of opportunity with the help of SkyCharge and SWTCH.  
Having local boots on the ground is invaluable – meet SkyCharge Energy
Based just outside of Columbus, Ohio, SkyCharge Energy serves the general public with the installation of home chargers, but their core business – and connection to SWTCH – focuses on commercial projects like multi-residential properties, workplaces, and public sites. SkyCharge manages the entire installation process and uses a variety of suppliers to assemble the best possible system based on the requirements at each client site.
"Over the past five years, we have worked extensively with other charging providers. But recently, we have found ourselves consistently recommending SWTCH's chargers and their network solution," said Michael Kay, CEO of SkyCharge. "The logistics of getting equipment, the simplicity of commissioning, and the client support are unparalleled in the industry."
A customer-friendly charging solution is critical for public chargers
At the end of the day, EV chargers are there for individuals to charge their cars. With every installation, the focus has to be on the end user. Convenience, easy operation, and a simple payment process are fundamental to a great charging solution. 
A big complaint from many EV drivers is that they must download 10 or more apps while on a single road trip. With that in mind, SWTCH offers EV owners a unique user experience – EV drivers do not have to download an app to get a charge at a SWTCH charging station. They can scan the charger's barcode and check out simply with their credit card.
Why SWTCH is well-suited for municipal charging
The unique features of SWTCH chargers benefit both drivers and municipalities. Assuring that the chargers are hands-off for the municipality is essential to the offering. Customer support and maintenance issues are directly taken care of without the involvement of public staff. 
"Because EVs and EV charging are so new to most municipalities, they really appreciate that our support covers them from A-Z. When drivers pull up, and there is an issue, it's our phone number with our support team that they'll call, not the front office of the town hall," says Kandel.
The customizable payment system is also very convenient. After setting the rates to charge, the fees are collected and remitted to the municipality regularly. With full flexibility, municipalities often create a fee structure to cover more than just cost so the town can generate a small profit from operating the chargers.
Lucrative Ohio incentives also for commercial properties
Offering state-of-the-art amenities like EV chargers can be a huge selling feature for building managers. In Ohio, SkyCharge installed SWTCH-powered chargers at two locations for the property management company Crest Commercial Realty. The chargers are located in two large office complexes and are accessible to the public. But there is a more immediate benefit for the building manager in the sense that the commercial tenants, such as lawyers and doctors, are drawn to the property. 
Kandel adds: "For Crest, it was more about attracting revenue to the building in the form of high-profile office tenants. But their chargers generate additional income as well, and for them, it's the first step toward future-proofing the asset. All that with an incentive that covered 80 percent of the cost; not bad if you ask me."
If interested in learning more about SWTCH and its commercial & public EV charging solution, click here.
Read more
Client Profile
08/28/2023
The Lofts at Beacon Future-Proofed their Building & Business with a Scalable EV Charging System 
Read more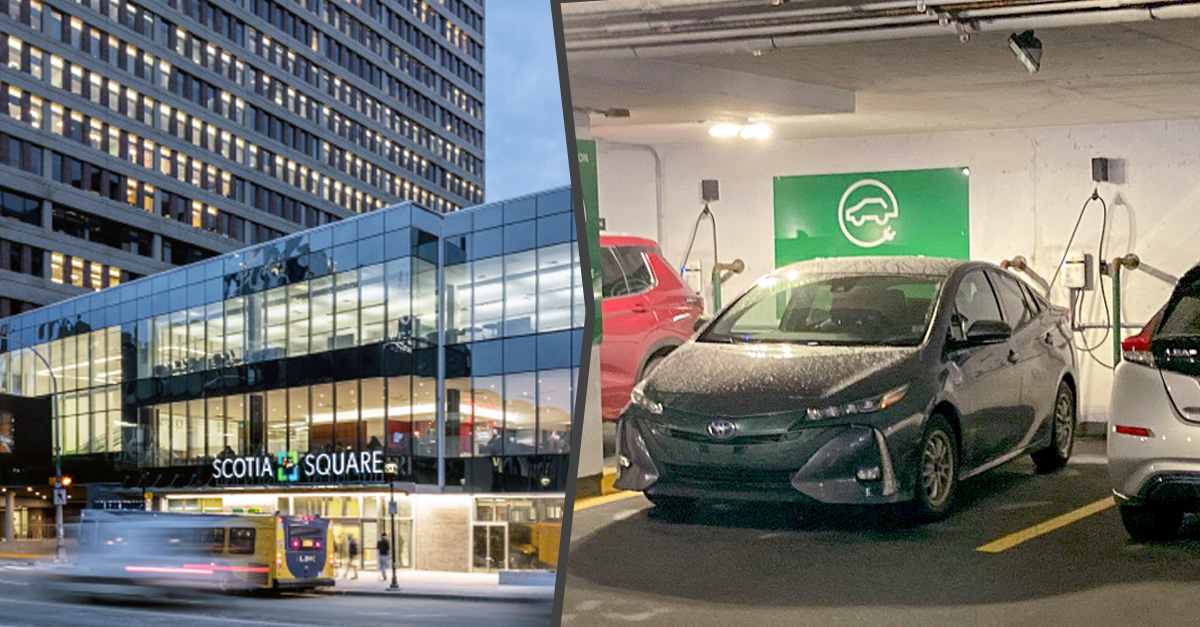 Client Profile
07/13/2023
Crombie REIT Sets the Bar High: SWTCH EV Chargers help propel Scotia Square to BOMA BEST Platinum
Read more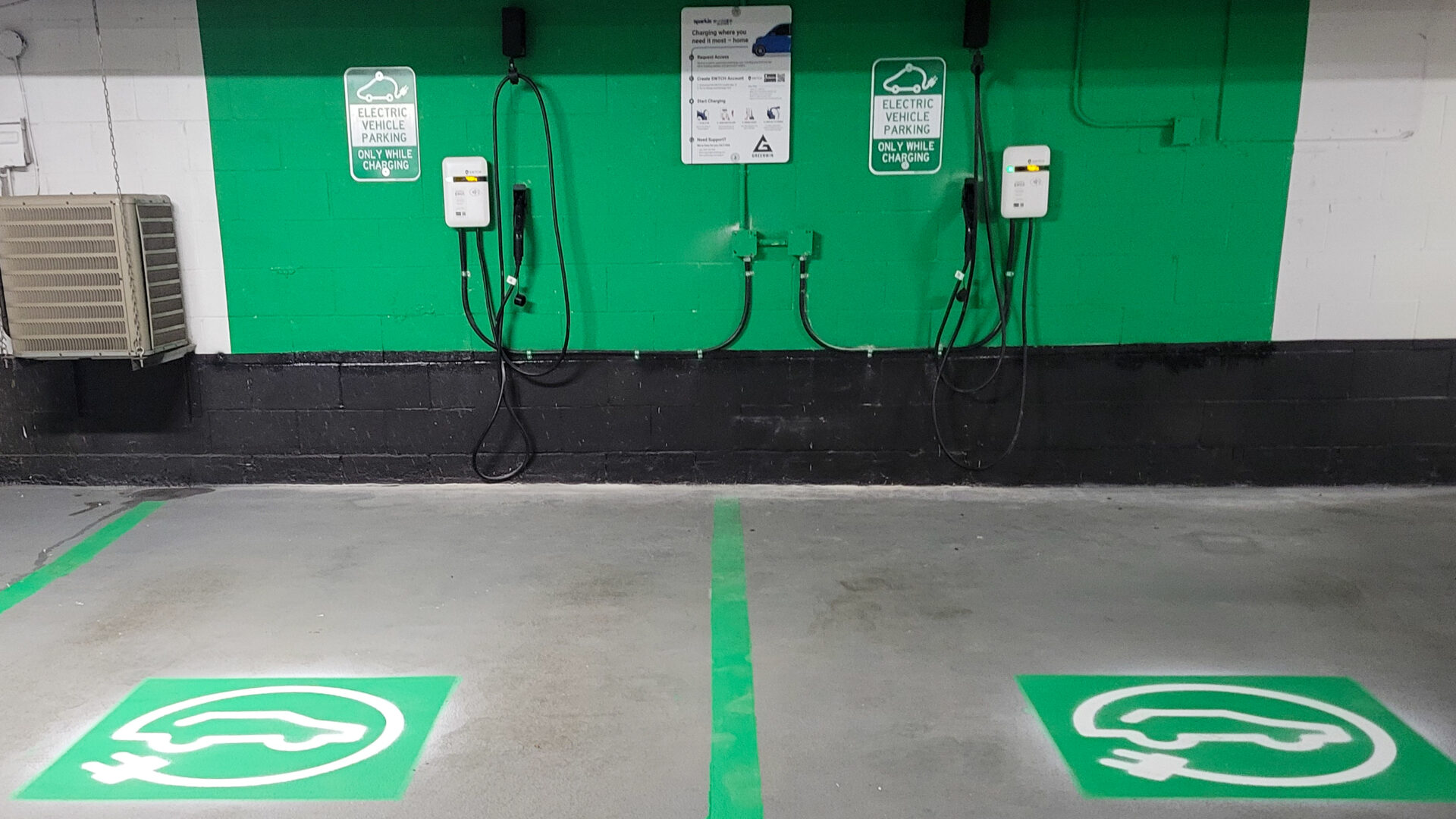 Client Profile
06/29/2023
As-a-Service EV charging - Sparkle is trailblazing a new business model