All articles
The Lofts at Beacon Future-Proofed their Building & Business with a Scalable EV Charging System 
A 173-unit apartment complex in Beacon, a small community along the Hudson River in New York State, is seeing a surge of electric vehicles and resident satisfaction after installing 10 new EV chargers.
Management at The Lofts at Beacon, a residential redevelopment on the site of a former carpet mill, began hearing from residents about EV charging when work began on a second building on the property in 2022, adding 89 rental units to the 84 that were already onsite. "We started to get a lot of questions from people asking if we were going to install EV chargers,"  said property manager Nicole Corneyea. "There were several people who were very excited about using them."
Fast forward to mid-August, 2023, with the SWTCH EV charging system fully operational, the chargers have quickly become a welcome addition to the property, and community at large. 
We're excited about providing EV charging at our property now. As one of the few multi-family properties in Beacon offering this amenity, it sets us apart while making a positive environmental contribution.
Nicole Corneyea
Property Manager, The Lofts at Beacon
The chargers draw visitors who want to top up their batteries while they stroll through Beacon's artist district or enjoy nearby nature attractions like Fishkill Creek and Waterfall.
All of which makes EV charging one of the best ways to retain existing residents and attract new ones who've been thinking about buying an EV, said Jake Berdugo, founder and CEO of Powerup EV Solutions, the project's project manager and installer. He added that chargers are quickly becoming a must-have amenity in multi-family buildings, right up alongside gym facilities and dog parks.
"I would say don't think, just do," Berdugo advised. "EVs are here to stay. In order to stay ahead of your competition you must install chargers on your property, especially when incentives are being offered."
Those incentives currently include funding of US$4,000 per charger under New York State's Charge Ready 2.0 program, announced in July 2023, plus a one-time incentive of up to 100% of the cost of electrical infrastructure for commercial customers of local power and gas company Central Hudson.
Where Convenience Meets Values
David Stocks was thrilled when he learned that The Lofts would be installing EV chargers. A tenant since 2019, with his gas-powered vehicle reaching the end of its road, he ran out and bought an electric SUV as soon as he saw the chargers online. 
"I didn't want to buy a new car until it could be an EV," said Stocks. But he knew that charging infrastructure was "pretty slim around Beacon," and "if you don't have charging at home, it's not really worth having an EV."
At first, Stocks said he was afraid The Lofts would only install a couple of chargers, leading to competition among residents and the community for the available spots. So it was reassuring to see management start out with 10 units—and he said they're already in demand.
"I'm seeing more and more electric cars as I'm charging mine, two or three or four at a time. So that's happening."
It helps that the SWTCH app is so easy to use. Stocks said it worked perfectly as soon as he signed on, and even when he had to replace his debit card number, the process was smooth and simple.
Stocks said his EV charging experience brought home the message that "it's not just a convenience factor. It's an economic factor. It's not like when you own a home—if you live in a rental complex and there's no charger, you don't have any other option. But if you can buy an EV, you have this kind of double whammy, because you don't have to install the home charging infrastructure when it's right outside your door. That's a big win from my point of view."
Skyrocketing Demand for EV charging at MURBs
Stocks' experience explains why the multi-unit residential building (MURB) sector has seen growing interest in EVs and EV chargers. Lately, Berdugo said, the market is taking off.
"Just within a year, we've noticed the number of requests skyrocket," he said. "Even in the last few months, the demand has grown exponentially," with property owners looking for site visits and feasibility studies to get a sense of how many chargers to install.
Some of the owners aren't even asking whether to get EV charging onboard—their main questions are how many and how fast. But even so, "education is still very important," Berdugo said. "This is still relatively new, and people don't always understand how it works or how the income streams happen."
One commonly-asked question is how much extra a property will pay for electricity after users plug in. The answer: EV charging is about revenue, not cost.
The charging fee covers the landlord's costs and generates modest net revenue, making charger installations a powerful benefit for residents and an obvious choice for landlords looking to attract and retain residents.
Jake Berdugo,
Founder and CEO, Powerup EV Solutions
Through the process, Berdugo shared that "we explain who we are and who SWTCH is, educating the landlord about the two entities they'll be working with. We do the install, and SWTCH's network and charging system and support is with you to support your chargers and drivers at every step of the way."
Plan Today for your Future Residents
For a property like The Lofts at Beacon, the income from EV charging is "kind of like icing on the cake," Berdugo said. With interest in EVs surging across North America and beyond, "this is one of the amenities that are needed in multi-family these days," he explained. "If you don't have chargers on your property, those who have or want to get an electric vehicle will not rent from you," and long-standing residents might be less likely to stay.
"Retention is huge, because people who weren't considering it before are now buying electric cars. Access to charging would actually cause them to stay at the property longer."
In older buildings, EV charging can also be a catalyst for system improvements that deliver a series of other benefits. Multi-family structures that date back to the 1970s lack the electrical capacity for universal EV chargers, but that's often a sign of bigger problems: with a panel upgrade, an owner can make a property more attractive in other ways, like allowing residents to run their own washer/dryers for the first time.
Over time, working with SWTCH makes it easier for properties to manage the increase in charger demand. At The Lofts, the 10 chargers onsite today are all on individual circuits. But with SWTCH ControlTM, the property could expand to as many as 40 units through smart load management, with no need for electrical upgrades.
Even when there's no apparent demand for EV chargers, the new rule of thumb is that if you build it, they will come. Berdugo recalled one building that installed 16 chargers, though not a single tenant had asked for them.
"The property manager got four calls from people who saw them being installed. They asked when the units would be activated, because now they could buy EVs. Which is incredible. It's saving the environment. There are so many benefits."
Future-Proofing the Business
EV charging isn't often at the top of the agenda when a new building is under construction, and it's hard to justify installing dozens of chargers when only a handful of residents will use them immediately. But with the United States and Canada introducing generous electric vehicle incentives, and consumers leaping onboard, MURB owners' ability to install the equipment and easily manage rising demand is about future-proofing the business.
"We're starting to see proposed taxes on gas vehicles," Berdugo said. "This is real. We're going to see these things over the next few years, and demand for EVs is going to skyrocket. We want to be sure we're ready for it."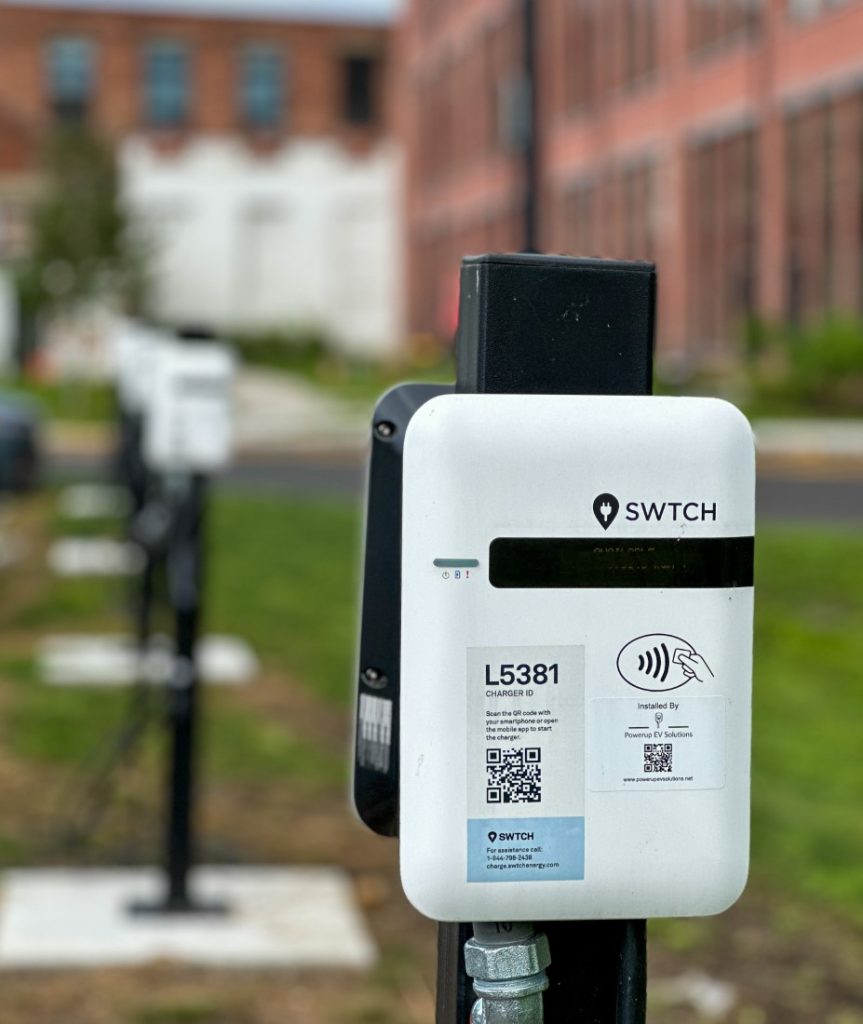 Read more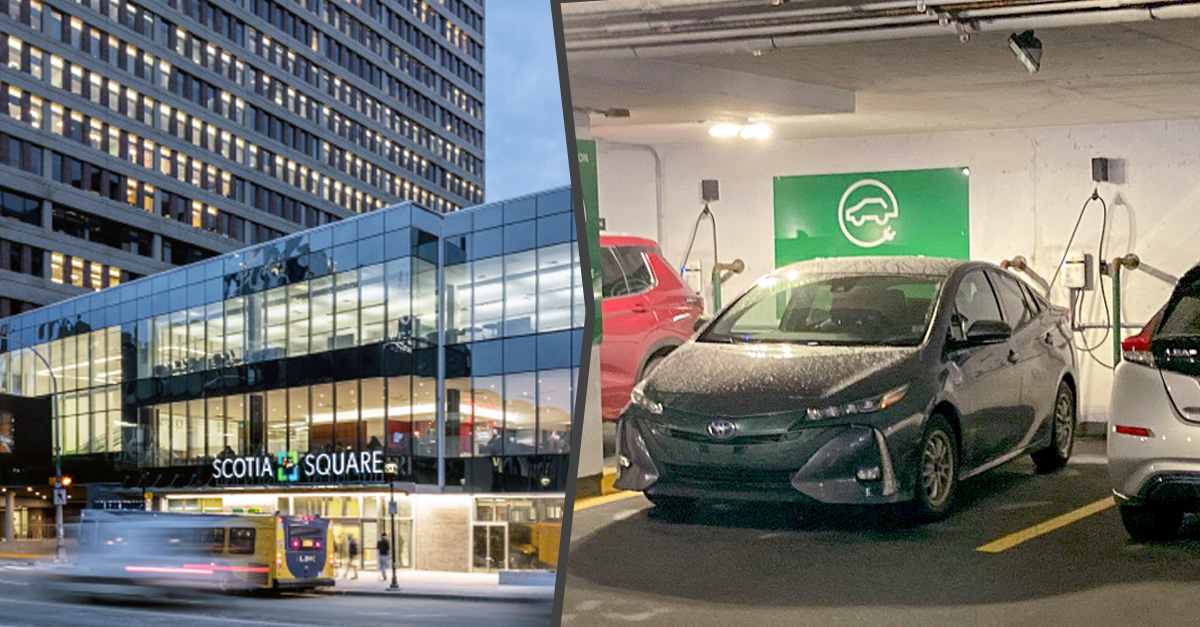 Client Profile
07/13/2023
Crombie REIT Sets the Bar High: SWTCH EV Chargers help propel Scotia Square to BOMA BEST Platinum
Read more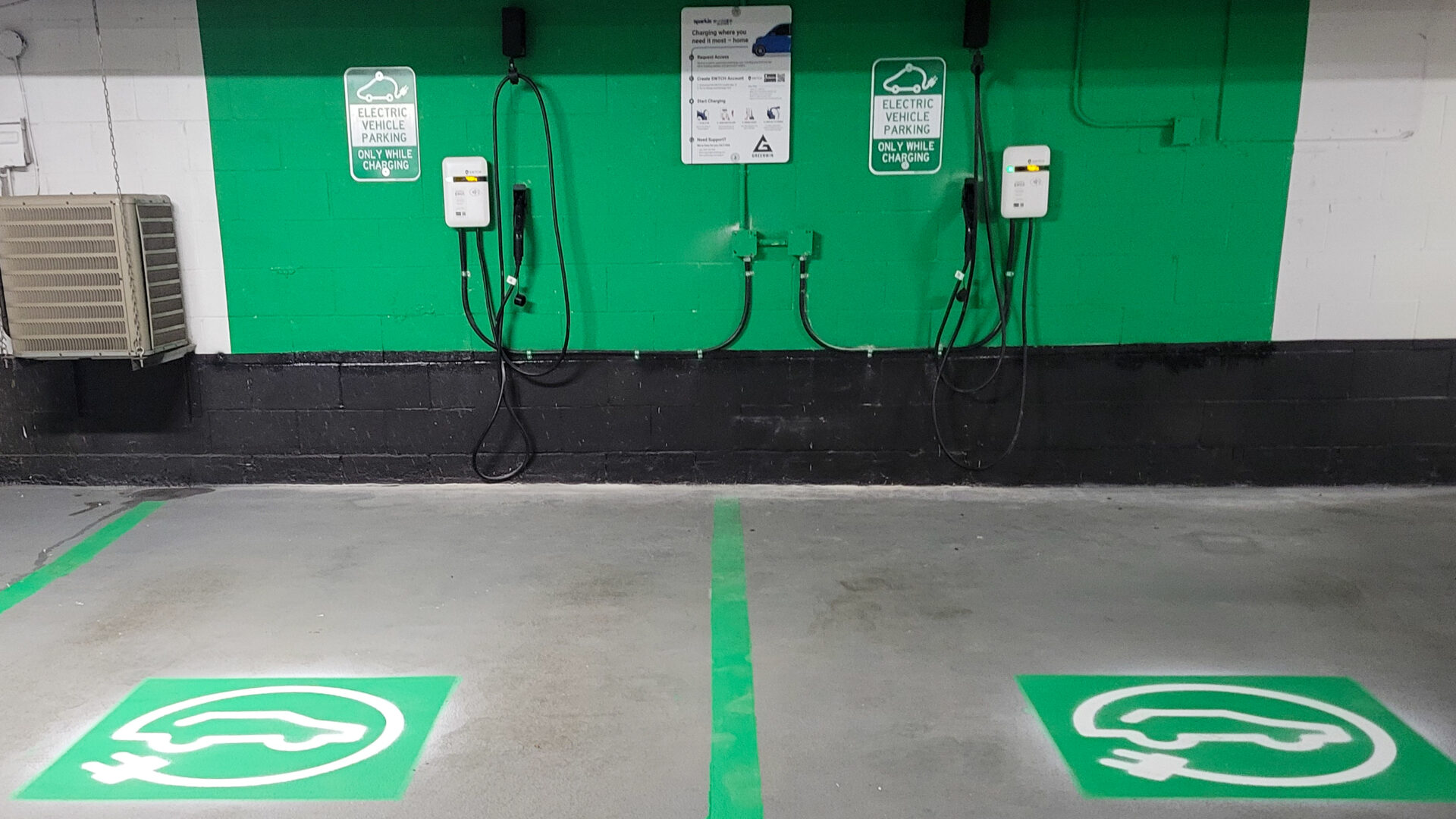 Client Profile
06/29/2023
As-a-Service EV charging - Sparkle is trailblazing a new business model
Read more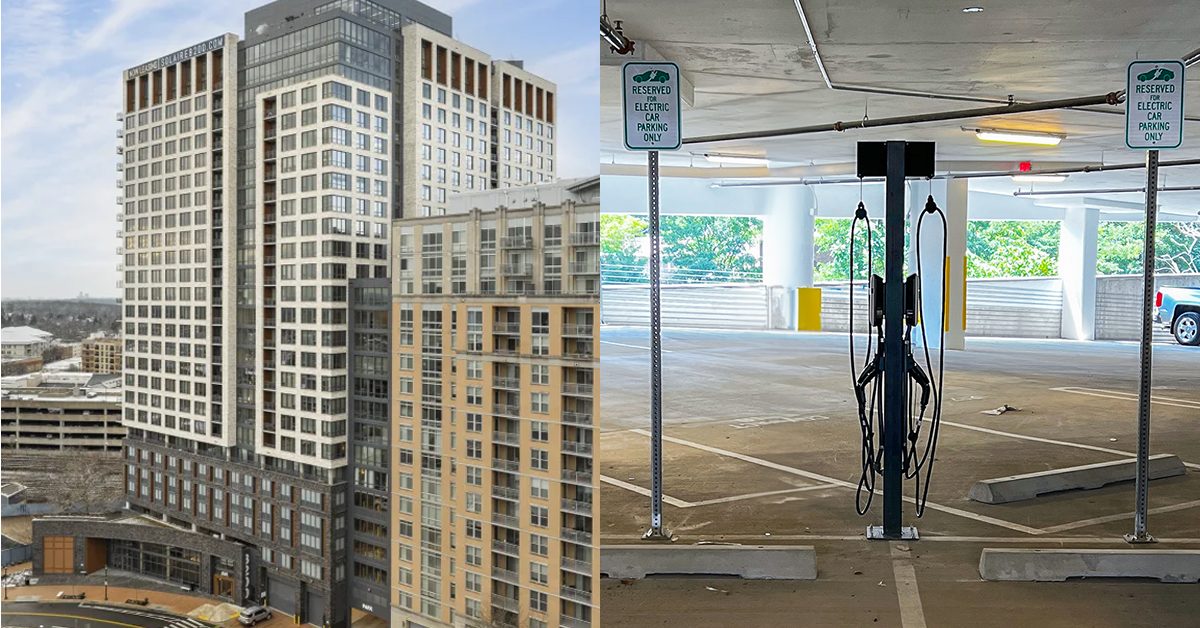 Client Profile
06/15/2023
Washington Property Company brings EV charging to their 1,600 apartment residents in LEED Gold fashion