All articles
SWTCH launches an innovative V2G & E-Mobility pilot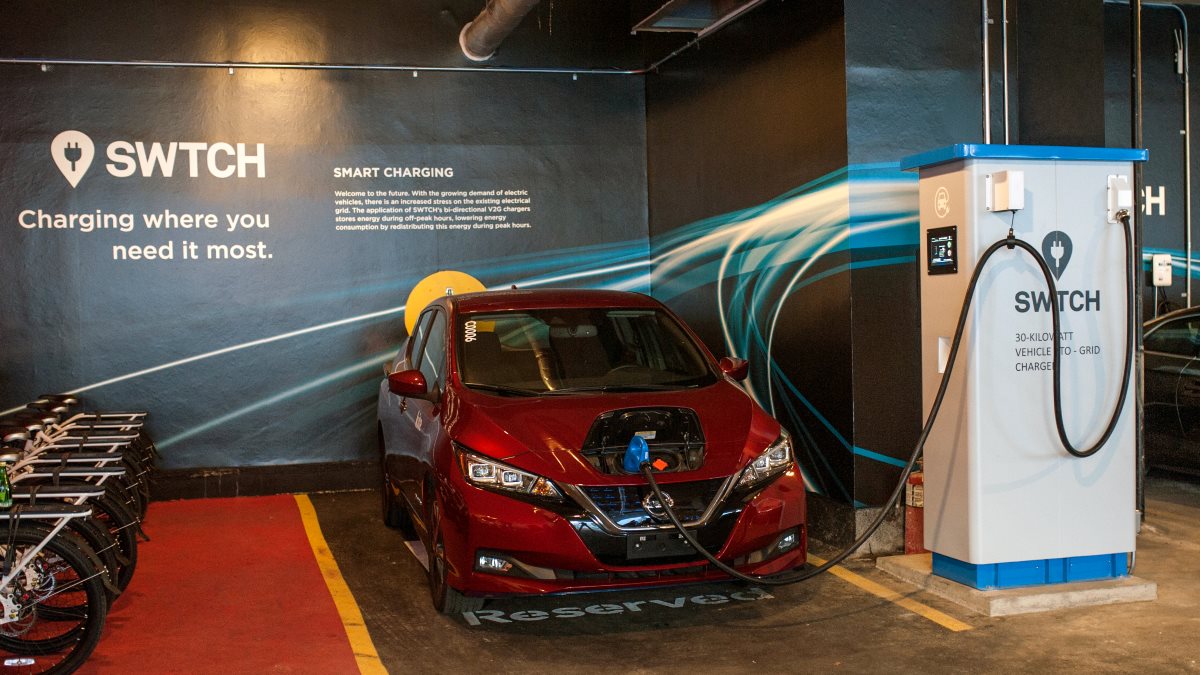 With more and more buyers opting for electric vehicles over conventional internal combustion the strain on our power grids is set to increase. Vehicle-to-grid (V2G) charging is an innovative way of managing this increased demand. After all, an electric car is essentially an enormous battery on wheels, so why not use that battery's storage capacity to send power to the building the vehicle's plugged in at, or back to the grid, during peak demand periods when the car would otherwise be parked? 
Toronto's SWTCH Energy is exploring exactly this possibility with a new two-year pilot project at Tridel's Bianca Condos in midtown Toronto. SWTCH, an end-to-end EV charging and energy management solution provider, is partnering with Tridel, Ontario's Electrical System Operator (IESO) and Kite Mobility to determine the economic feasibility of V2G energy flow. 
The project uses one of Kite's Nissan Leaf electric vehicles as the Leaf is the most common EV capable of bi-directional charging on North American roads. Condo residents can book the car for their own use, while SWTCH and Kite can control availability to ensure it's plugged into its 30 kW charger during peak demand hours. SWTCH will then have the vehicle discharge power back into the building, lessening the amount it has to draw from the grid and reducing its energy consumption at the same time. This is where vehicle sharing programs are especially valuable, as they can guarantee where the cars will be when they're needed for power.
Owner incentives are key to driving adoption
The icing on the proverbial cake comes with the inclusion of one of SWTCH's previous projects in the V2G pilot program: paying vehicle owners for the energy drawn from their electric vehicles. This financial incentive tracks the energy that goes in and out of a car's battery and "creates a history of credits and debits" through a blockchain-based wallet that owners can monitor on their phones.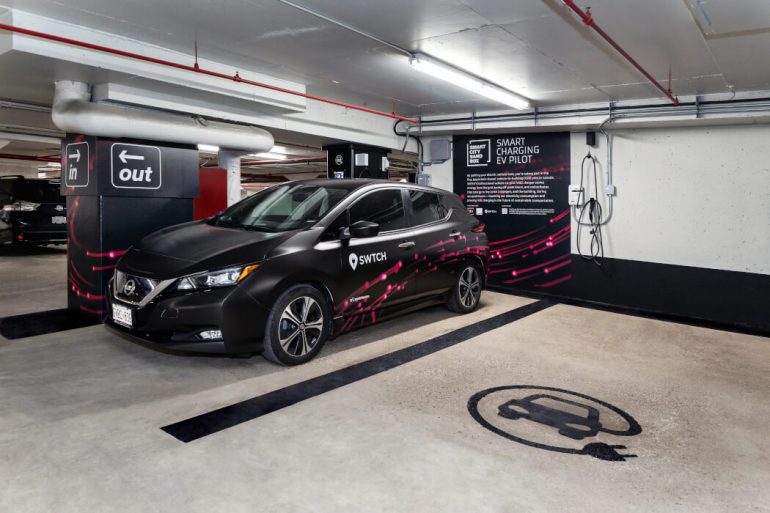 Speaking with CleanTechnica, SWTCH CEO Carter Li had this to say: 
"Leveraging SWTCH's bidirectional, vehicle-to-grid (V2G) charging technology, our pilot will explore viability of vehicle-to-grid charging technology in high-density multi-tenant buildings to store energy using EVs during off-peak hours and redistribute that energy to the building and other uni-directional EV chargers during on-peak hours. The technology and model developed by SWTCH is unique as it includes a financial incentive structure for EV owners to participate in the program which leverages blockchain technology. The SWTCH platform tracks when energy is being discharged from an EVs battery and when it's being charged, creating a history of credits and debits securely managed through a third-party distributed ledger system that participants can monitor using their smartphones." 
In this pilot project, SWTCH aims to reduce daily peak energy consumption by up to 25% and lower average EV charging costs by as much as 50% thanks to its blockchain-monitored wallet system. If the results at Bianca Condos are encouraging the sky is really the limit. SWTCH has already has partners in engineering and planning firm IBI Group as well as Slate Asset Management which would allow the Toronto energy solutions company to install its innovative V2G systems in high-density buildings all over North America. SWTCH is also part of the Smart City Sandbox Initiative which works towards the development of highly connected smart cities where V2G technology will be essential. 
Media coverage of SWTCH's V2G projects:
Read more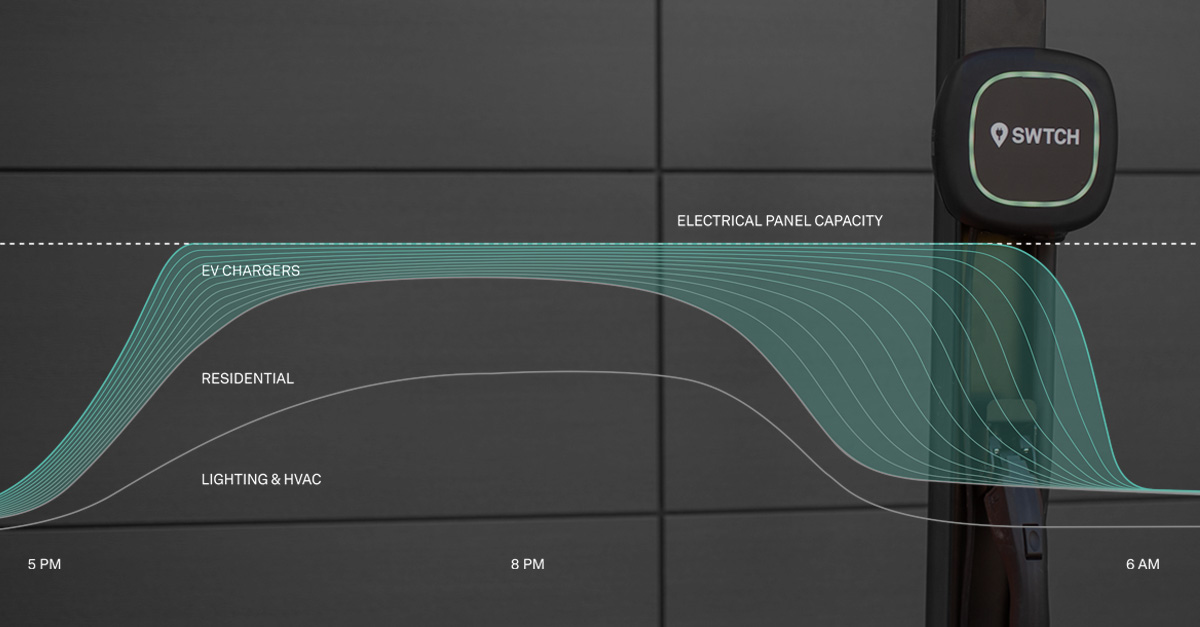 Technology Spotlight
12/05/2023
Load Management: The Cornerstone of Affordable and Scalable EV Charging
Read more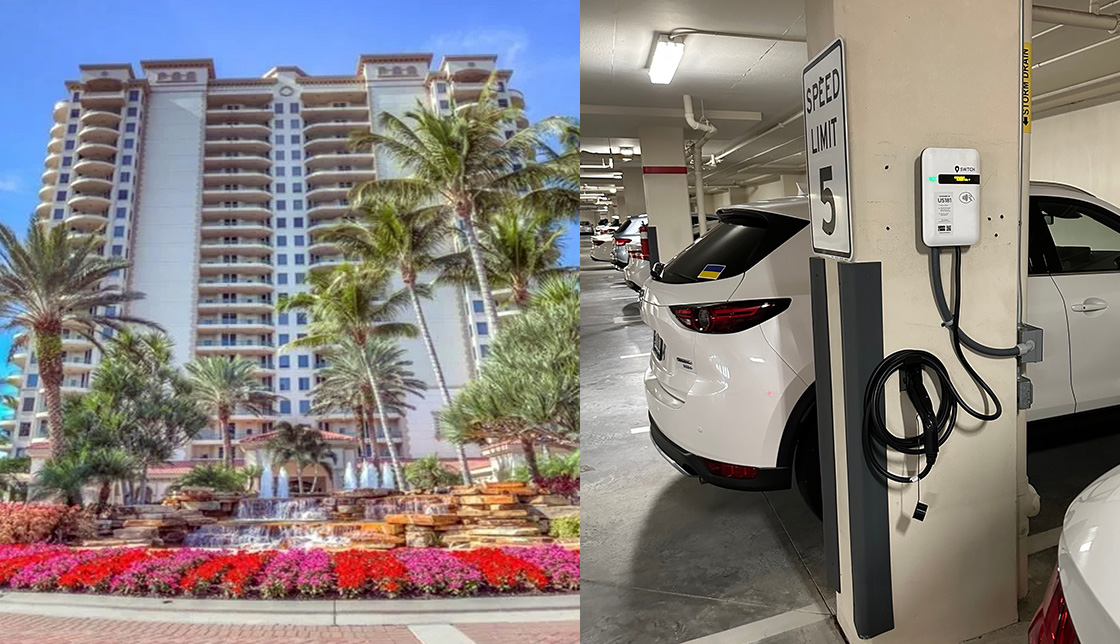 Client Profile
04/03/2023
The journey of a Florida condo owner in building a future-proof EV charging system
Read more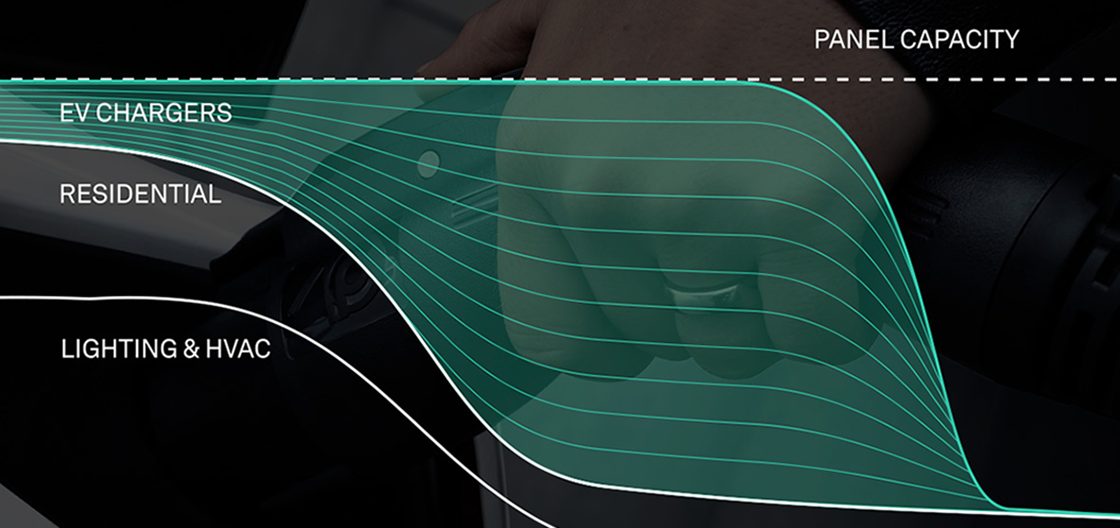 SWTCH Energy Unveils SWTCH Control™ to Solve EV Charging Capacity Challenges at Aging Multi-Tenant Buildings