All articles
SWTCH Supports Charging Needs in Rural Communities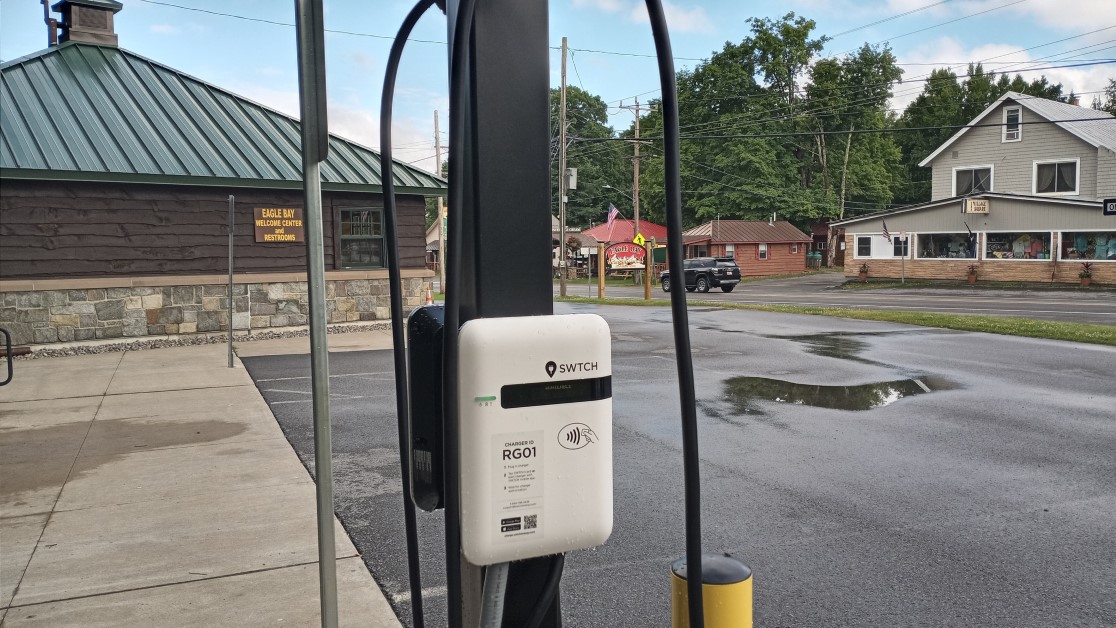 Although electric vehicle (EV) adoption in the United States is rising, rural communities have been left behind. The biggest reason, according to the Environmental and Energy Study Institute, is the lack of EV chargers and the resulting range anxiety for drivers, particularly since rural residents tend to drive longer routes. Rural areas contain less than a quarter of the U.S. population, but they stretch across 97 percent of the nation's total land area. When it comes to most non-metropolitan areas, there are fewer than five and, often, zero registered EVs per 10,000 residents, suggesting their EV adoption has a long way to go.
For many rural towns and natural attractions, including the breathtaking Adirondacks region in upstate New York, a large stream of revenue comes from tourism. More and more visitors drive electric. Local residents, too, are beginning to consider EV ownership and make that transition. As a result, public chargers are becoming more dire for local towns. On top of assuaging range anxiety among local drivers,  these chargers can also generate income, both directly from the cost of use and indirectly from tourism. Additionally, public chargers can encourage EV-driving visitors to travel long distances without the dread of running out of charge and getting stuck. 
Welcome to the Adirondacks: A community in nature with unique needs
Meet Dan Kiefer-Bach, a resident of the Adirondacks. The region where Dan lives draws as many as 12.4 million visitors annually to its mountains, lakes, and valleys, spanning more than six million acres. The park's resident population stands at 123,316 as of 2020.    
Like all of his neighbors, Dan's home is surrounded by woods in the small rural town of Old Forge New York.  By day, he works as a community development specialist at LivingADK, a nonprofit organization serving the Western Central Adirondacks that supports the vibrant and sustainable communities of Forestport, Webb, Inlet, Long Lake, and adjacent areas, all along the Route 28 corridor. 
"Everyone here is touched by nature," says Dan. Most of the residents are "late adopters" when it comes to technology. (For example, the town clerk sometimes uses a typewriter at work, he says). However, things have slowly started changing in this quaint Adirondack community. A few locals bought EVs, plugging in at home to charge. Then one local business in town installed the first EV charger in the region for use by the public.  
Although these changes started slow there has been more and more EV-driving tourist traffic along Route 28, the only road which runs directly through the Western Central side of the park.  This increased demand made it apparent that there was a need to continue to expand infrastructure.
Then, in 2022, Governor Kathy Hochul mandated all new passenger cars, pickup trucks and SUVs in New York State to be zero-emission by 2035. Plus, the 2022 Bipartisan Infrastructure Law allocated $7.5 billion for building an EV charging network across the country, including in rural, often disadvantaged, and hard-to-reach areas and along major roads and highways. Plus, National Grid's Electric Vehicle Charging Station Program offered financial incentives to install charging stations at businesses, multi-unit dwellings and workplaces.
So in 2022, LivingADK got in touch with SWTCH's installer partner, PlugIn Stations Online LLC (PISOEV), to see if adding public chargers would be the right decision for them. PISOEV works with multiple charging station providers, says PISOEV Regional Sales Director Brandon Mortka. Brandon wholeheartedly recommended SWTCH to LivingADK. Compared to competitors, "SWTCH has the same electrical output, the software is comparable, but the pricing is better," Brandon explains. Plus, the warranty for SWTCH charger parts is three years, longer than the warranty of other competitors on the market. Another reason why Brandon likes to suggest SWTCH to his customers is its responsive customer support staff, taking less than 24 hours to handle any customer issues. 
After getting to know more about PISOEV and SWTCH chargers, LivingADK worked with the Town of Webb to order and install 3 SWTCH chargers for its community.
"Electrification helps raise revenue for our towns and encourage tourism. Access to EV charging in our region will allow visitors to take road trips in their electric vehicles, stay in our hotels, eat in our restaurants, stay in the region for longer without needing to return home.  We are even looking forward to the rise in popularity of electric snowmobiles and how EV charging ports use will be a valuable future part of our winter tourism economy" 
Dan Kiefer-Bach
Community Development Specialist, LivingADK
The process 
Thanks to the incentives offered by a local utility National Grid, the town of Old Forge started by installing three new SWTCH charger sites, each with two charging ports. Other neighboring towns with SWTCH chargers include Eagle Bay, and Inlet. In addition to the existing four, two more SWTCH public chargers will be installed in the coming months. These public chargers are pay-per-charge and benefit the towns and schools by providing an additional revenue stream, without interfering with the local landscape. 
"We are proud to work with LivingADK and bring public EV chargers to the local community. The mission of SWTCH is to provide accessible EV chargers, decarbonize transportation, and help avert the climate crisis. Working with communities in the Adirondacks, an iconic natural wonder, we are eager to see the impact of our technology on the region's residents, visitors and the natural landscape."
Carter Li
CEO, SWTCH
LivingADK chose SWTCH as their provider because of its affordable price and high quality, according to Dan Kiefer-Bach, and he is pleased with the town's choice. "The SWTCH dashboard is user friendly. It gives insights that are not complicated," he says.
This case study is a great example of how SWTCH helps rural communities spur EV adoption through charging infrastructure that meets the unique needs of residents and seasonal visitors alike.
Read more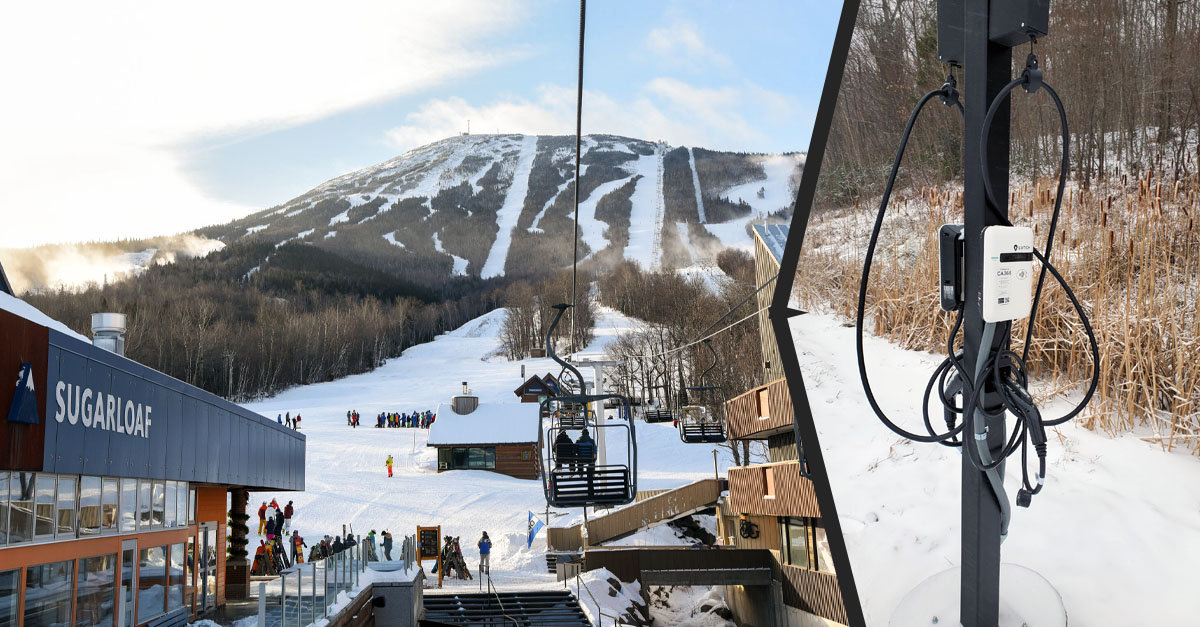 Client Profile
12/11/2023
Sugarloaf Mountain Validates EV Charging as a Must-Have Resort Amenity with Recent Expansion
Read more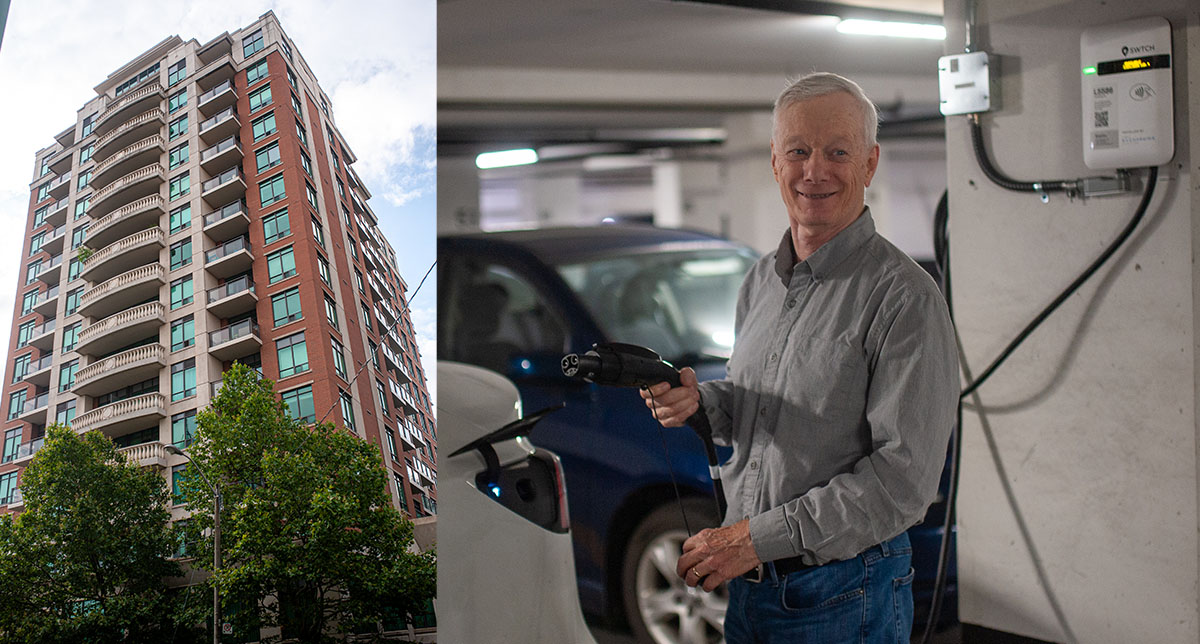 Client Profile
10/30/2023
How One Condo Got An EV Charging Retrofit Job Done — And Done Right
Read more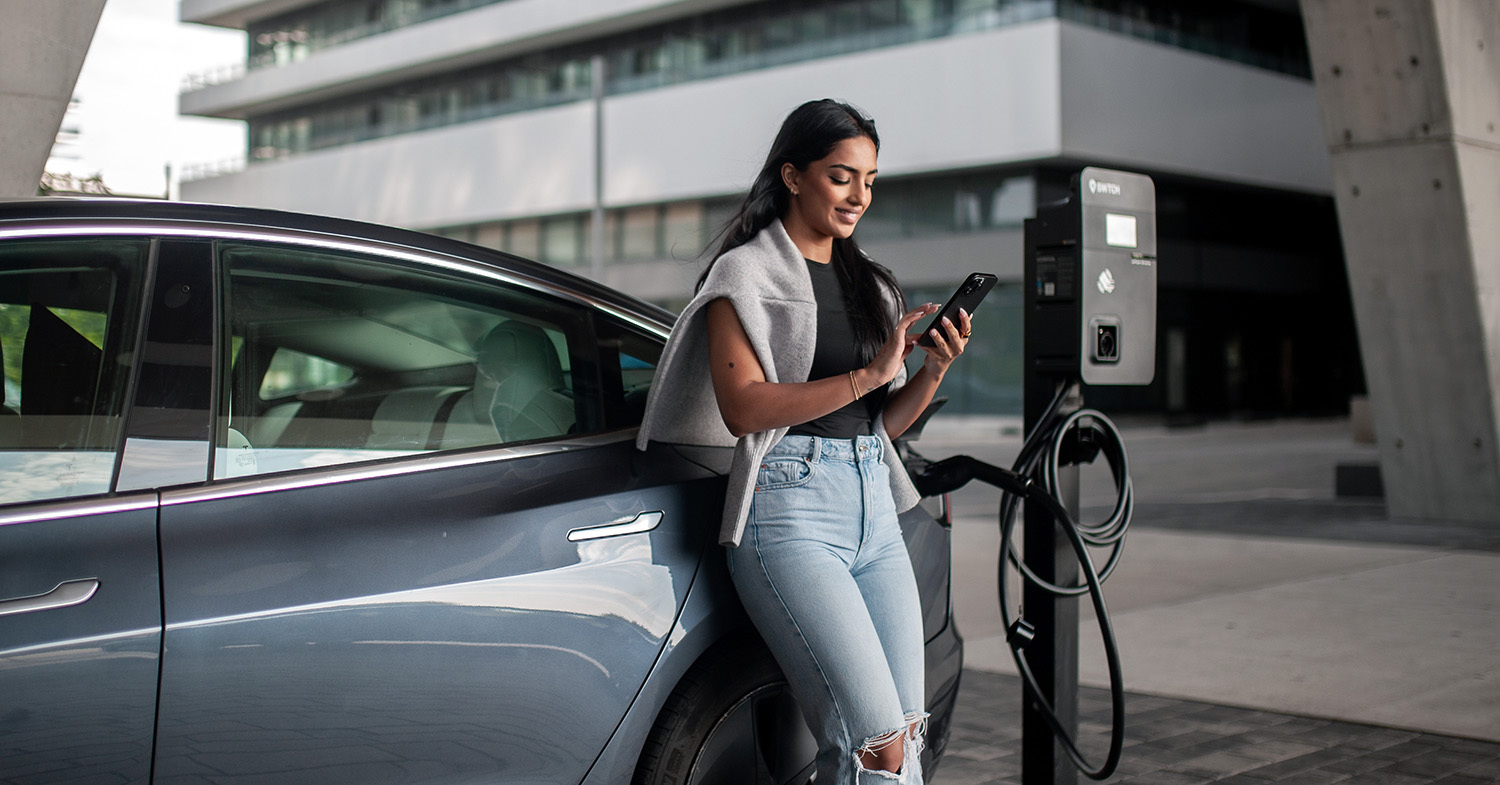 Client Profile
10/26/2023
ChargeON Grants: Get 50% off EV Charging in Small to Mid-Sized Communities across Ontario