All articles
ChargeON Grants: Get 50% off EV Charging in Small to Mid-Sized Communities across Ontario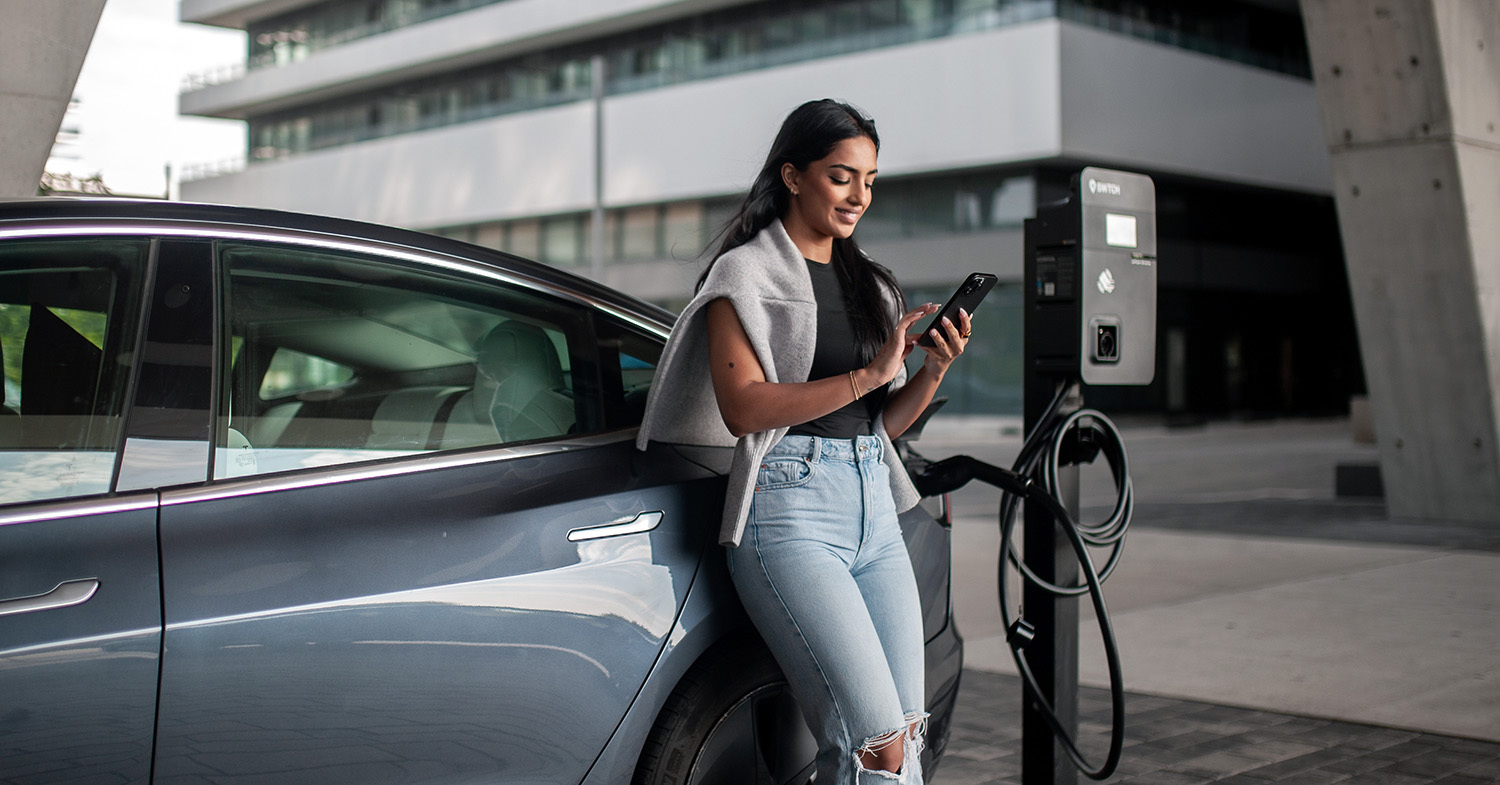 Ontario's EV ChargeON program is a newly announced $91 Million dollar grant to invest in publicly available EV charging stations. Whether you own a residential building, a commercial property, retail property or a board member of a condominium, this program offers substantial grants offering up to 50% (stackable to 75% off) of the costs associated with the installation and hardware costs.  Below, you'll find all the program details as well as eligibility and funding available. With the quickly approaching deadline of January 31st, 2024, if looking to apply, get in touch with SWTCH asap to ensure all the application requirements are satisfied. 
Eligibility: Publicly Available Chargers in Communities with < 170K Population
Charging stations funded by this program must be in Ontario and must be publicly accessible 24 hours per day, 365 days per year. EV chargers that cannot be used by the general public are ineligible for this program. 
The following are considered eligible locations for the installation of EV chargers under this program: 
Communities with populations less than or equal to 170,000 people 

Any Indigenous community in Ontario.
To be eligible for the program an applicant must be:
The property owner, or provide proof of access to the site, or provide written evidence of band council support to install and operate/maintain the charging infrastructure for a minimum five-year period; and, 

A business, not-for-profit corporation, municipality, Indigenous community, Indigenous organization, or broader public sector organization (e.g., hospitals, universities, colleges, school boards) located and operating in Ontario. 

Both public and private sector entities (i.e., legal entities incorporated or registered in Ontario) are eligible to participate in the EV ChargeON program.
To find out if your community is eligible, please refer to the official program guide.
Funding: ChargeON to provide $5K – $100K per port, up to 50% of total costs
The Ministry's contribution through this program will be limited to a maximum of one million dollars ($1,000,000) per project. A single applicant may submit multiple applications where the total value of all projects exceeds one million dollars. 
Charger Type
Charger Output
Maximum funding for businesses, not-for profit corporations, and broader public sector 

Level 2

3.3 kW to 19 kW

$5,00

0 per port (capped at 50% of Total Project Costs)

Level 3

20 kW to 49 kW 

$15,000 per port (capped at 50% of Total Project Costs)

Level 3

50 kW to 99 kW

$50,000 per port (capped at 50% of Total Project Costs)

Level 3

100 kW to 199 kW 

$75,000 per port (capped at 50% of Total Project Costs)

Level 3

200 kW and above 

$100,000 per port (capped at 50% of Total Project Costs)
Funding: Stacking with other incentives is allowed, up to 75% of total costs
During the application process and following letter of agreement, applicants will be required to disclose all project funding sources continuously until the project is completed. This includes contributions from other federal and provincial governments and industry sources, whether that funding is firm or still in negotiations. 
The EV ChargeON program allows applicants to "stack" other government (federal or provincial) funds. Total funding from federal and provincial levels of government cannot exceed 75% of total project costs for businesses. For all other applicant types, including Indigenous businesses, the stacking limit is 90% of total project costs. 
If the proposed total federal and provincial government assistance exceeds the stacking limits set out above Ontario reserves the right to reduce its contribution to the project until the stacking assistance limit is met.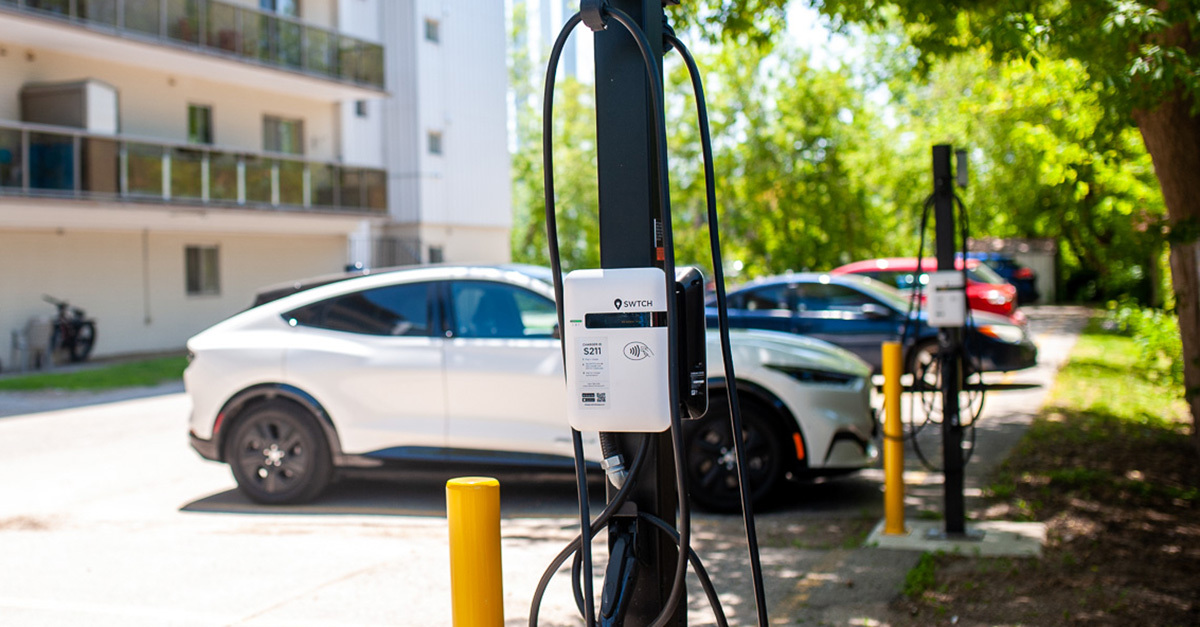 Site and Infrastructure Requirements:
A site may include level 2 charging stations, level 3 charging stations, or a combination of the two, if the following requirements are met: 
Number of Level 2 Ports: Minimum four level 2 ports per site.
Number of Level 3 Ports: Minimum one level 3 port if co-located with a level 2 port. Minimum two level 3 ports if not co-located with level 2 port(s). 
To provide redundancy to the site, tandem installations are required to meet these minimums (i.e., a single multi-port charger on its own does not fulfill the minimum requirements for level 3 ports). 

If there is another public level 3 charger within 5 km of the proposed Site, this redundancy requirement does not apply (i.e., a single multi-port charger is acceptable).
Eligible Connector Types: 
Level 2

: SAE J1772 standard 

Level 3

: Combined Charging System (CCS) connectors must represent a minimum of 25% of the connectors at a site. The remaining connector types may include CCS, NACS or CHAdeMO.
EV Charging Hardware:
Must be new and purchased (not leased) after the program launch date. 

Permanent hard-wired installation (mounted or fixed).

Certified for use in Canada (e.g., CSA, UL, Interlink) and be commercially available. 

Remain operational for a minimum of five years or be replaced with a charger of equal or higher output that remains operational for five years from the date of the original project installation.

Cannot replace existing chargers.
Accessibility: Dedicated EV charging spaces required
EV chargers must be located at dedicated parking spaces, only for EV charging. Must comply with the Accessibility for Ontarians with Disabilities Act, 2005, its standards, and requirements of local codes and regulations.
EV Driver Payment Requirements: Must be able to pay without an app or account
If payment to charge is required, the chosen solution must include at least one method of payment that does not require a charging network account, membership or app.
At SWTCH, our charging solution offers drivers the ability to pay via our mobile app or as a guest via a credit card on our charge web app at charge.swtchenergy.com. 
Application Requirements:
To apply for incentives under the EV ChargeON program, you will need to provide the following information and documentation:
Property Information:

Details about your property, including its location and type (e.g., residential, commercial).

Charging Station Details:

Information about the proposed EV charging station, including the type (Level 2 or Level 3), the number of ports (within the minimum and maximum limits), and the manufacturer/model.

Cost Estimates:

Documentation supporting the estimated costs of installing the charging station, including quotes or invoices from contractors.

Proof of Ownership or Authorization:

Property owners or authorized representatives may need to provide proof of ownership or authorization to make modifications to the property.

Utility Information:

Details about the property's utility connections and electrical capacity.

Eligibility Criteria:

Ensure that your property and proposed charging station meet the eligibility criteria outlined in the program guide.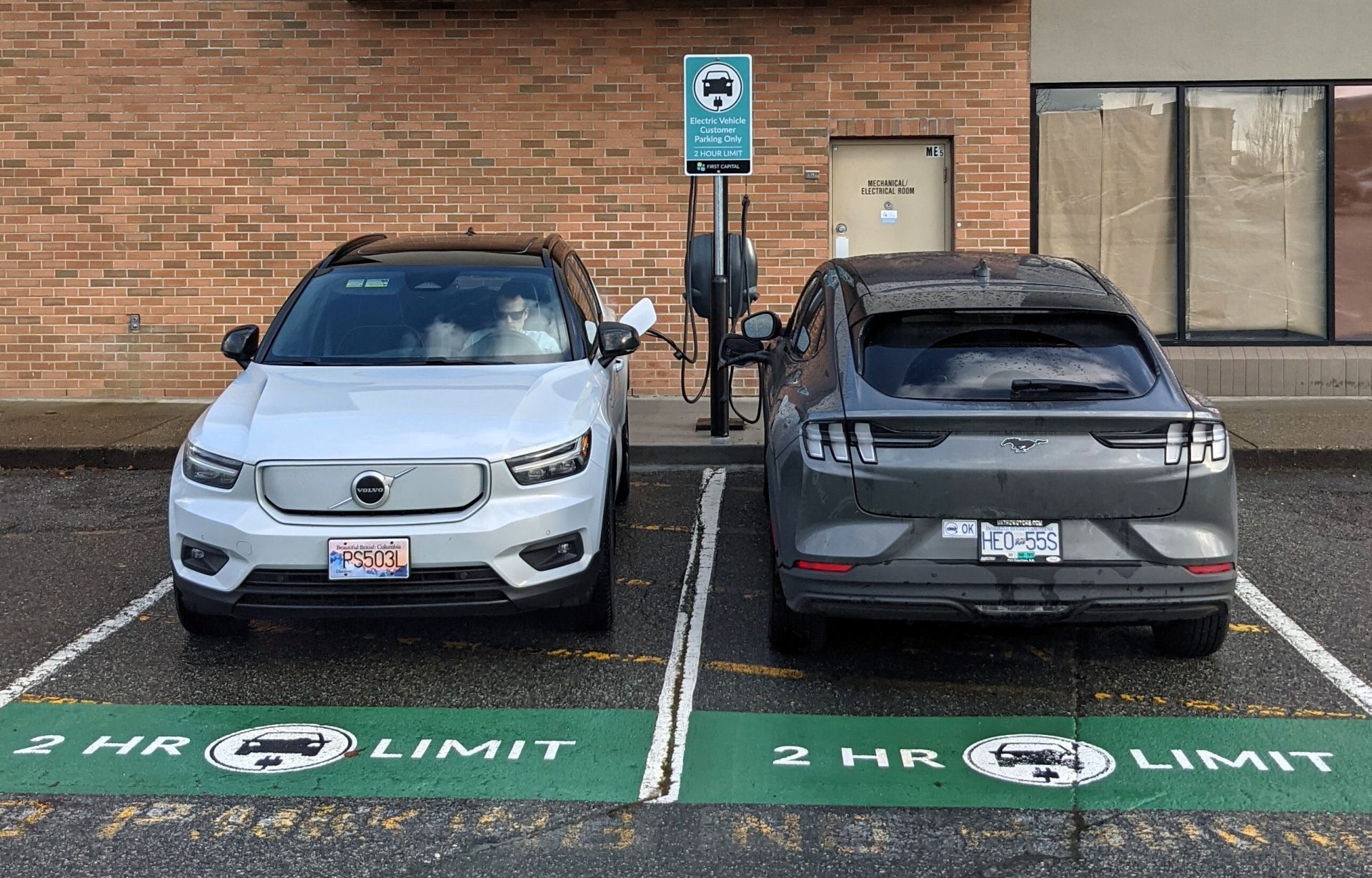 Application Deadline and Project Timelines:
The program application has a deadline of January 31st 2024 at 5:00pm EST. Recipients have up to 24 months from receipt of letter of agreement date to complete installation and operationalize their approved EV charger(s). Recipients submit a project completion report to the ministry. Ministry reviews and, subject to compliance with program requirements, releases project funds.
How SWTCH can help:
SWTCH is a national leader of EV charging solutions for multifamily and commercial properties by crafting a tailored system that is specific to the needs of our clients and their property.  Headquartered in Toronto, we have deployed and are managing more than 10,000 chargers on our network. 
Don't miss out on this chance to electrify your property and be a part of Ontario's sustainable future. To learn more about SWTCH, check out our multifamily and workplace EV Charging solutions, and if interested in learning more about the funding opportunity and your eligibility, get in touch with us asap.
Read more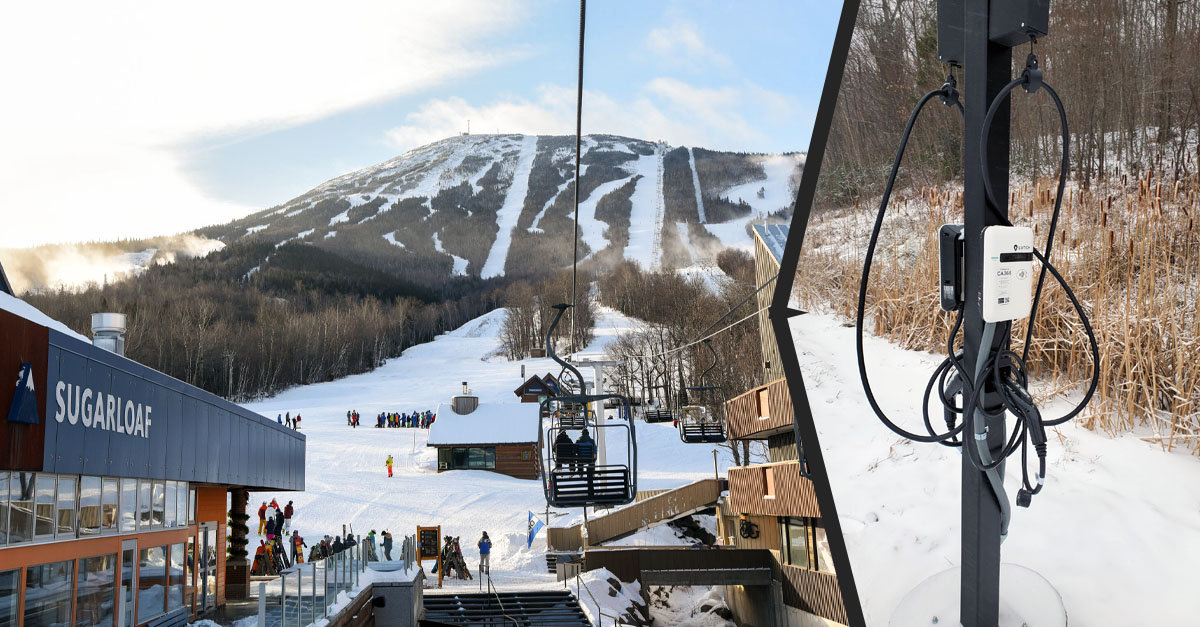 Client Profile
12/11/2023
Sugarloaf Mountain Validates EV Charging as a Must-Have Resort Amenity with Recent Expansion
Read more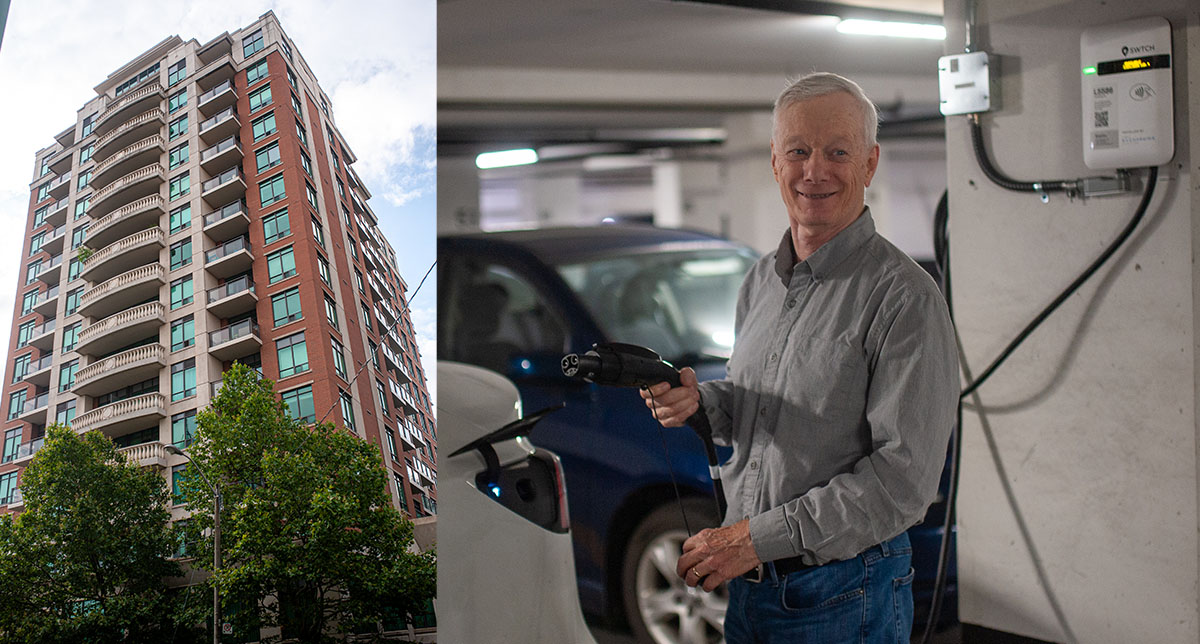 Client Profile
10/30/2023
How One Condo Got An EV Charging Retrofit Job Done — And Done Right
Read more
Client Profile
08/28/2023
The Lofts at Beacon Future-Proofed their Building & Business with a Scalable EV Charging System