All articles
NYSERDA's New Incentive Helps EV Charging Projects get up to 100% Rebate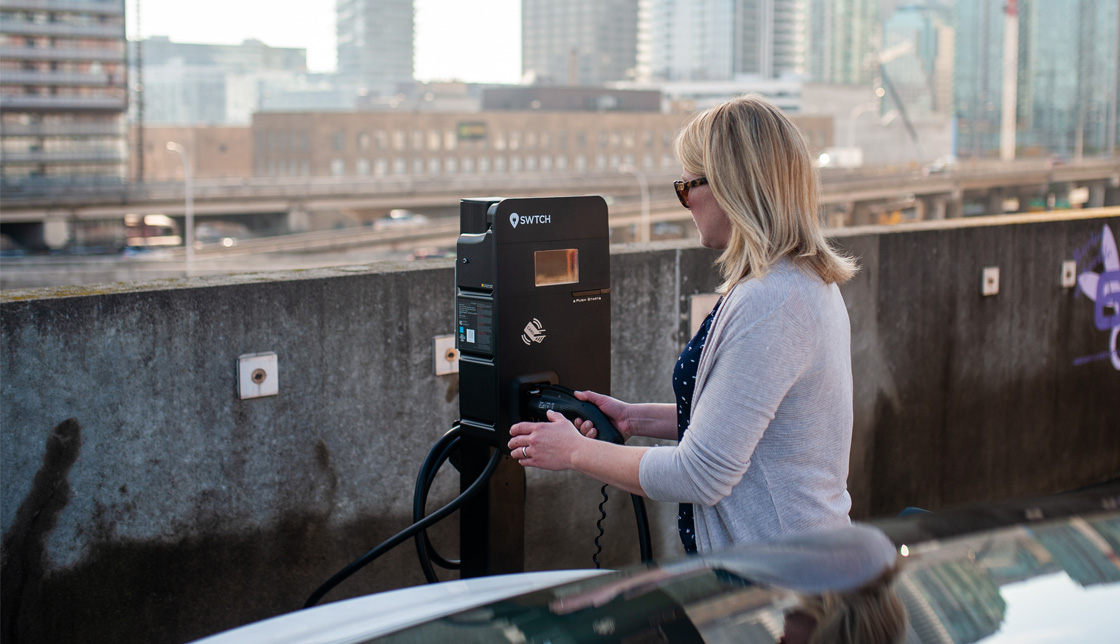 With the new Charge Ready NY 2.0 incentive, NYSERDA has set aside $12 million to support the installation of EV chargers. It offers phenomenal incentives to multi-unit dwellings, public and workplace locations. Stackable with incentives from the local utilities, some projects will see rebates at, or close to, 100% of the total project costs, rendering the installation of EV chargers virtually free. 
The program has gone live as of August 2023 and is open for applications until funds run out. If you are contemplating installing EV chargers, do not waste any time and contact us, as these programs usually fill up quickly. SWTCH has been selected as one of the few accredited network providers, offering hardware on the approved vendor list. Read below for full details:
Charge Ready NY 2.0 – What funding does it provide? 
Charge Ready NY 2.0 focuses on the hardware cost of deploying Level 2 EV charging, i.e., purchasing the EV charger itself.
Multi-Unit Dwellings (MUD) and workplaces can receive $2,000 for each Level 2 charger they install (an extra $500 per plug is available in disadvantaged communities). 

Public facilities can receive $4,000 for chargers in disadvantaged communities. 
To note, the $2,000 allocated covers 100% of the cost of our program-sanctioned SWTCH charger, the Zerova AX48.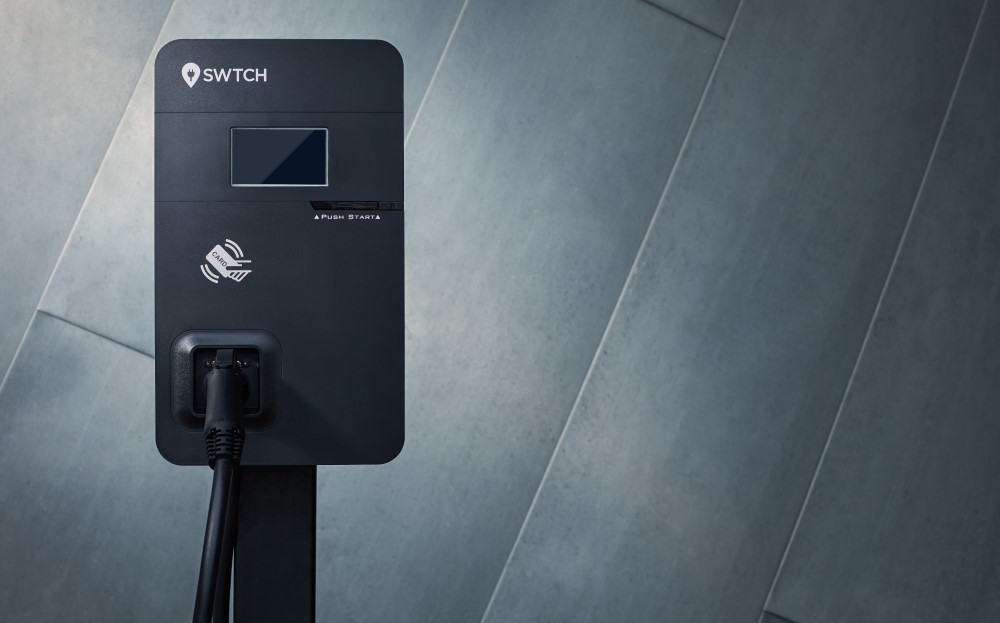 On top of that, the program provides bonus incentives to equipment owners at workplace and MUD locations who take additional actions to encourage EV adoption within their own fleets or among their employees/residents. Based on the size of your workplace or MUD, you may qualify for a range of additional incentives with varying amounts. Details on how to apply for the bonus incentives can be found under paragraph 8 of the Program Manual.
Who is eligible?
Eligibility extends to public, private and non-profit entities in New York State, so if you own multi-unit residential buildings or workplace properties, you can likely participate in the program. MUD locations need to have ten or more connected housing units, while workplaces need a minimum of twenty employees. The details by location type are as follows:
Public Facilities: 
Must be located within a disadvantaged community

EV parking rates at municipal properties cannot exceed the municipality's on-street parking rate

At least twenty parking spaces that are open to the general public at least twelve hours per day, for at least five days per week

For example, parking lots, on-street parking, government buildings, public libraries, parks, recreation centers
Workplace: 
At least twenty parking spaces at the location which primarily serve (>50%) employees 

Minimum of twenty employees regularly working at the site

Examples include office buildings, universities, schools, hospitals
Multi-unit dwelling: 
Building has at least twenty parking spaces

Ten or more connected housing units

Examples are apartment buildings, condominiums, co-ops, motels and hotels
Installation Requirements
The rebates are only available for the installation of approved equipment. The deployed charging stations must be networked or capable of connecting to a network in order to collect data and process payments. The charging hardware has to remain installed for at least five years, and NYSERDA has to be granted access to the charging data. 
Incentives are limited to a maximum of 40 chargers per property (including existing chargers) and cannot exceed 25% of the total parking spaces. Applications are open on a first-come, first-served basis until December 31, 2025, or until the funding runs out. You can find the detailed provisions in the Program Manual.
As SWTCH is already an approved EV charging network and equipment provider for this program, we can ensure your EV charging project is fully eligible for the new NYSERDA program as well as the local utility programs through the Joint Utilities of New York program (details below), helping your project maximize the available funding. Get in touch if ready to chat. 
Additional benefits via NY utility program
Charge Ready NY 2.0 incentives can be stacked with utility rebates and federal tax credits. The Joint Utilities of New York offer rebates for making properties EV-ready under their EV Make-Ready Program. This separate program covers infrastructure expenses for bringing electricity to parking spaces. 
Projects with publicly available level 2 chargers and DCFC can get up to 90% of cost reimbursed, non-public projects can receive up to 50%. Projects in disadvantaged community areas can receive up to 100% of eligible make-ready cost reimbursed. Requirements may vary across the different utilities. You can review your local utilities program guidelines and funding availability with help of the table below. SWTCH experts are also happy to help advise as to what is available for you. 
Who is SWTCH?
We are pioneers in developing EV charging solutions for multi-residential and commercial properties across North America. Leveraging state-of-the-art technology allows us to help building owners and operators deploy optimized multi-vehicle charging systems.
SWTCH's solution utilizes the building's existing grid infrastructure to deploy a cost-effective charging system that works for your EV drivers today and smoothly scales to support the charging demand in the future. To learn more about SWTCH, check out our multifamily, workplace, and retail/public EV Charging solutions.
We can help you navigate the grant application's complexities and ensure your filing meets the high-quality standards of a successful bid. Connect with Chris McKinley, chris.mckinley@swtchenergy.com.
Read more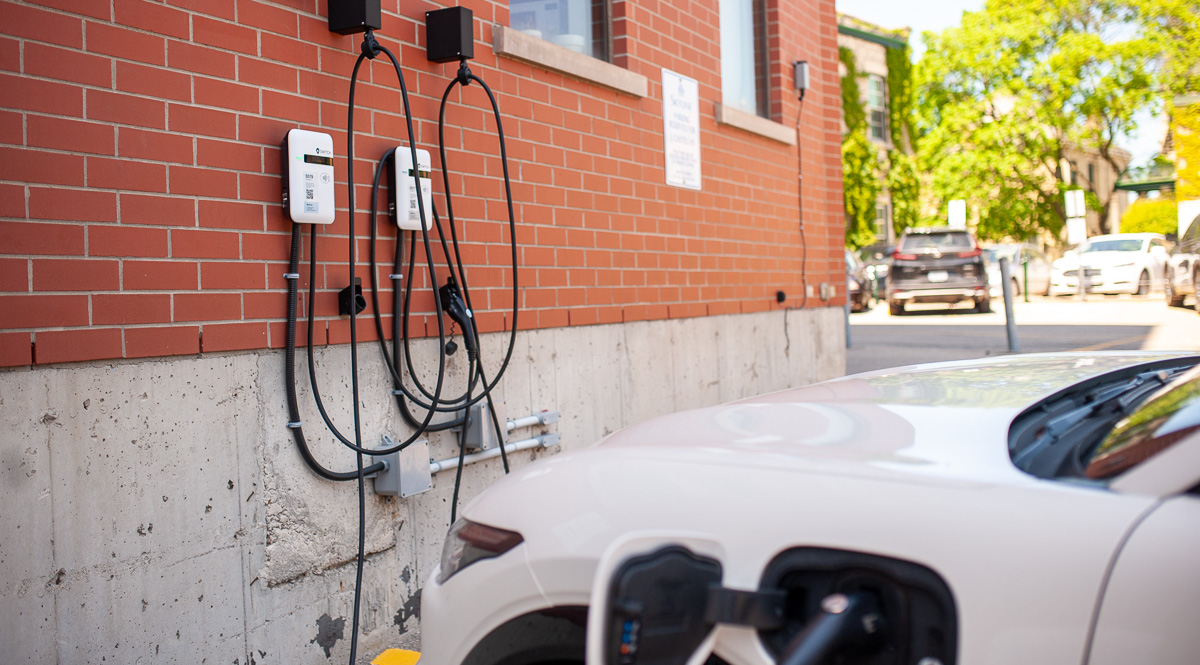 Washington State's $64 Million Grant Program offers 100% for EV charging installations 
Read more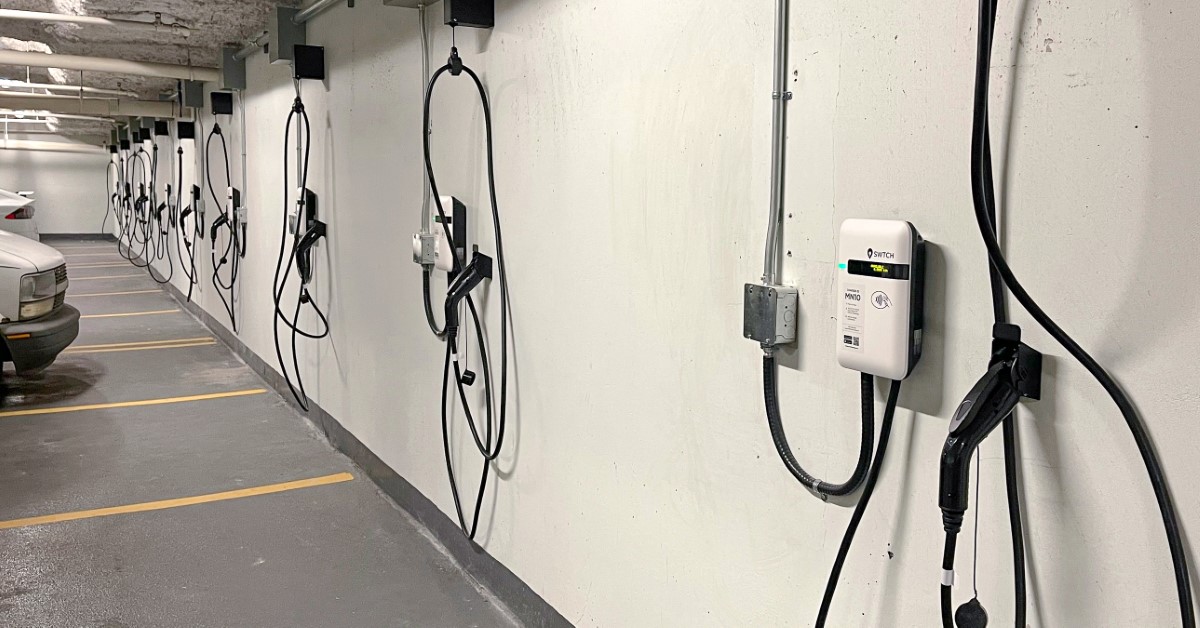 Empowering Greener Communities: How Carbon Credits Fund EV Charging in BC Condos and Apartments
Read more
90% Rebate for new Multifamily, Workplace, and Public EV Chargers in Vermont