All articles
Nova Scotian Apartments and Condos can get 75% rebate for Installing EV Chargers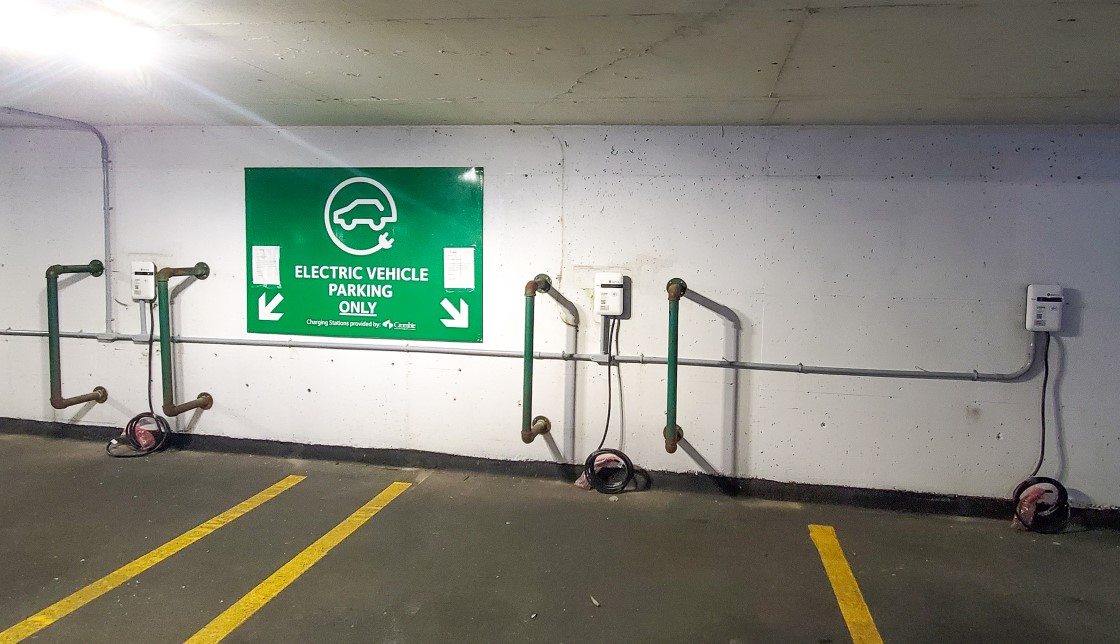 The province-wide EV charging incentive program provides rebates up to 75% of the cost to get your building "EV ready" and up to 50% of the cost to install EV chargers at multifamily properties. These incentives can stack alongside the federal ZEVIP funding to get up to 100% of costs covered.
Program Overview
Efficiency Nova Scotia administers the province's EV charging incentive program, which was developed for multi-unit residential properties such as apartment and condo buildings. It comprises of two funding programs; one to help fund the cost to get your building "EV-ready", and another to help fund the installation of EV chargers ("EV Reay Chargers" program). The program's goal is to make charger installation more cost-effective for asset owners and advance the future-proofing of multifamily properties. Both existing buildings and new construction can benefit from the program.
Incentive Highlights
As highlighted, Nova Scotia's incentive is split into two streams. A rebate is granted for establishing an EV Ready Plan, essentially the playbook for installing chargers at a specific location. The plan has to be drafted by a consultant and approved by a registered professional engineer. The other portion of the incentive is a rebate for the purchase and installation of EV chargers, called the EV Ready Charger Rebate.
EV Ready Plan rebate amounts
Existing buildings: 75% of eligible costs, up to $4,000.
New construction: 75% of eligible costs, up to $3,000.
EV Ready Chargers rebate amounts
Existing buildings: 50% of eligible costs, up to $3,000.
Max $15,000 per building.
New construction: 50% of eligible costs, up to $2,000.
Max $10,000 per building.
In addition to the above incentives, Efficiency Nova Scotia offers a second pathway, the so-called Standalone EV Charger rebate. It is intended for smaller-scale projects and includes slightly lower incentive amounts.
Who can participate in the Program?
To be eligible for the program, the following criteria must be fulfilled:
4+ unit MURBs in Nova Scotia
Application must come from building owners/managers, strata councils, or other building officials
Approved EV Ready Plan needed to apply for the EV Ready Charger rebate
Chargers intended for building residents; no public, fleet, or commercial use
What are the program requirements?
Aside from having an approved EV Ready Plan, applicants must comply with the following program requirements.
1.9 kW continuously, or 15.2 kWh eight-hour overnight
Implement an EVEMS (EV Energy Management System) or energy load management
Each spot needs to have the same allotted capacity (charging power)
Charging stations have to be networked
Use of an approved level 2 charging provider
Replacements do not qualify under the program
Which costs are covered?
The program applies to the following costs:
Consultant fees for creating the EV Ready Plan
Purchase of new, eligible charging hardware
Network service fees (max. two years)
Electrician labor and services
Costs for equipment and materials
Stack with the Federal ZEVIP funding to cover up to 100% of the costs
To achieve ambitious federal sales targets for zero-emission vehicles, the Government of Canada is providing financial support for EV charging infrastructure through the Zero-Emission Vehicle Infrastructure Program (ZEVIP). The program provides up to 50% of the project costs, which when combined with Efficiency Nova Scotia's rebate program, it may effectively cover 100% of the cost to install EV chargers at your multifamily property.
SWTCH can help craft your applications – get in touch today.
At SWTCH, we've secured millions in EV charging incentives for our customers. We help owners and operators maximize the funding available and craft a customized EV charging system that meets the needs of your property and residents.  Between navigating the nuances of the Efficiency Nova Scotia program, connecting you with approved consultants for those looking to craft their EV Ready Plan, as well as advising on the potential to stack funding with the federal program, we are here to help.
Who is SWTCH?
We are pioneers in developing EV charging solutions for multi-residential across Canada. Leveraging state-of-the-art technology allows us to help building owners and operators deploy optimized multi-vehicle charging systems.
SWTCH's solution utilizes the building's existing grid infrastructure to deploy a cost-effective charging system that works for your EV drivers today and smoothly scales to support the charging demand in the future. To learn more about SWTCH, check out our multifamily and technology pages.
We can help you navigate the complexities of the grant application and ensure your application meets the high-quality standards of a successful bid. Simply reach out to us to get started.
Incentive Resources
EV Ready Charger Pre-Approval Form
EV Ready Approach program guide
Read more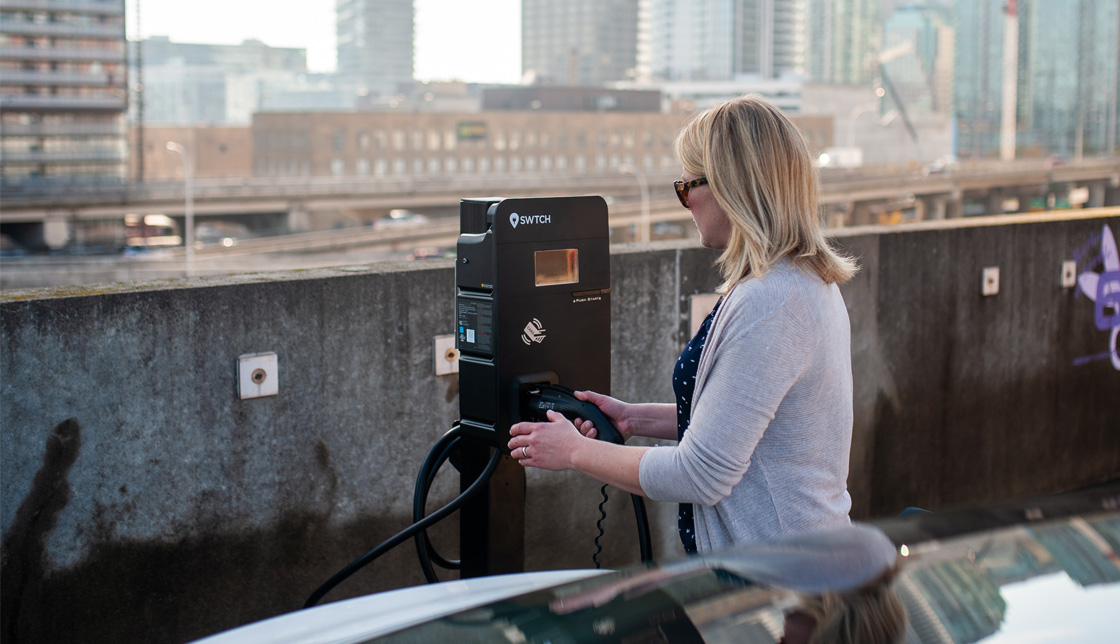 U.S. Government's $700 Million EV Charging And Fueling Infrastructure (CFI) Grants: Everything You Need To Know And How To Apply
Read more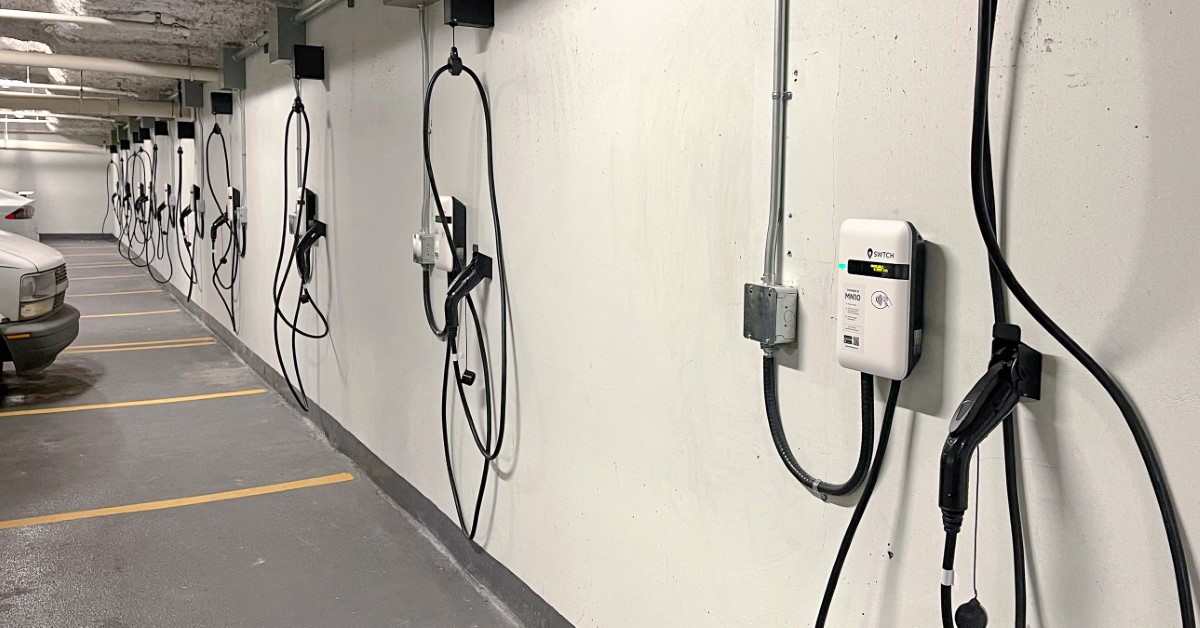 California's statewide EV charging incentive program focuses funding on multifamily properties
Read more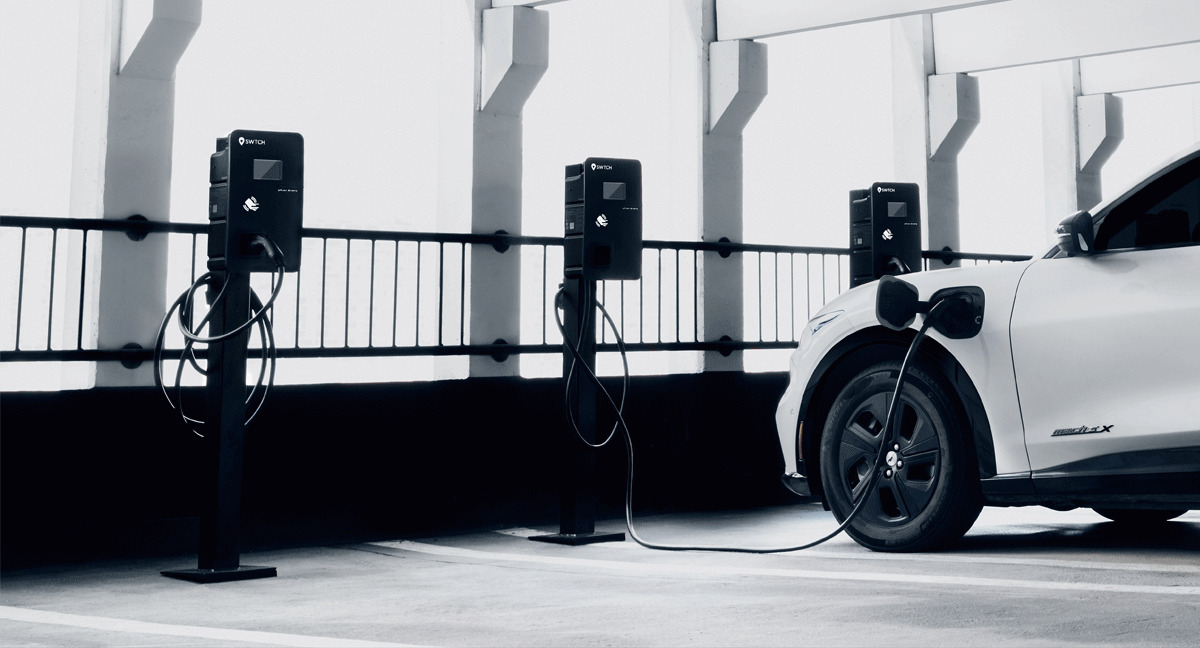 Massachusetts EV Charging Incentive: up to 100% rebate for commercial and multi-residential projects