All articles
Multifamily Case Study: Condo adds 21 EV charging stations and avoids $24K in electrical upgrades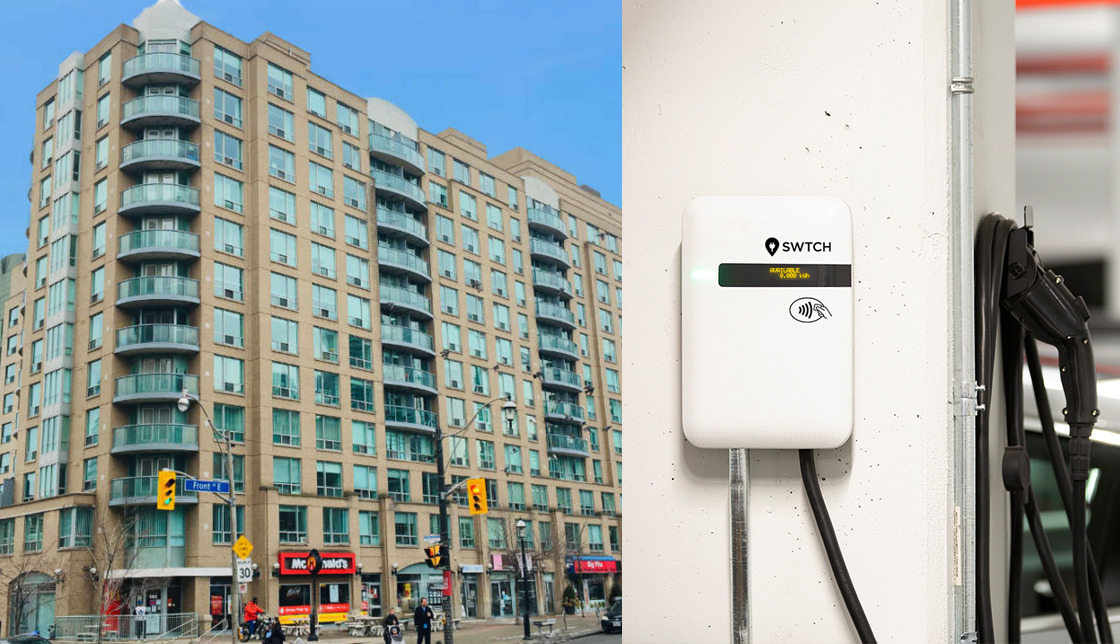 A novel approach in smart energy management behind the meter is making EV charging stations more viable in condos and multi-unit residential buildings. Here's a case study on how one property management company and condo board approached the solution and got their building EV Ready
Multi-unit residential buildings (MURBs) often struggle to provide their residents access to electric vehicle charging infrastructure at home. A combination of aged infrastructure, unstable load demand and adoption lags have created roadblocks to getting chargers into MURBs. And with at least one third of the population living in MURBs, it's an issue nationwide.
But a new EV charging retrofit in one condo located in Toronto, Ontario shows that with the right mindset and appropriate load-management tools for a smart charging system, it's not only possible for building owners and property managers to get their MURBSs "EV-ready," it's prudent.
New Times Square is a 375-unit condominium complex. Like many 20-plus-year-old MURBs in high-density areas, its property managers, condo board and residents were challenged by the logistical and infrastructure constraints posed by the building when it came to accommodating EV charging.
All parties knew they needed a plan to move forward. But with questions about electrical upgrade requirements, cost sharing responsibilities, and long-term management, the headaches seemed endless. It's this exact point of tension between old and new that SWTCH was created to alleviate.
Planning for the future
Like many MURBs, New Times Square realizes as EV adoption grows their residents need charging infrastructure at home. After talking through the options — which included allowing residents to install individual charging units or providing "public chargers" to building residents for shared use — the condo decided their building and residents' needs were best met by a "private charging model." This system allows residents to elect to opt in or not, and provides for flexible capacity growth for those who don't have an electric car yet but anticipate owning one in the future.
One of the primary benefits to SWTCH's private charging model is that it factors in all key stakeholders –– from owners and residents to the governing body (i.e., condo board or strata council) to the property management company — in the process. Involving all key stakeholders in the conversation about the needs of residents and the limitations of budget, space and existing infrastructure is a critical component of a successful MURB EV charging infrastructure roll out that is so often missed.
We focus on smart optimization of energy infrastructure to keep costs low as properties work towards EV readiness
Carter Li
CEO, SWTCH
After extensive consultation at New Times Square to understand the limitations and needs of the building the first step of the process was identified: get the building's electrical infrastructure upgraded. That required the installation of an additional two 200 Amp panels and 75 kVA transformers.
At the same time, 21 private EV chargers were installed in resident parking spots and ready for immediate use. This is only a fraction of the total number of potential chargers that could be supported, however. As noted, the system also accommodates residents who are interested in an EV, but not yet owners. In total, New Times Square is currently able to accommodate up to 40 chargers.
Making MURBs smart
The key to being able to carry the charging load of 40 MURB EV chargers is due to SWTCH ControlTM, our intelligent load management solution that dynamically adjusts the energy used for the chargers based on real-time usage. For instance, in the most extreme scenario, if 40 chargers are in use at once, the maximum output will be 8 Amps. If only 20 chargers are in use the output goes up to 16 Amps. Additionally, as demand grows, the network supports priority load management, ensuring each resident has equal access and sufficient charge for their needs.
SWTCH is New Times Square's EV charging service provider. Using a private local network and cloud-based system, it was estimated that the total cost savings for the project was $24,000. SWTCH often works in collaboration with other partners and in this case the electrical contractor, Signature Electric, upgraded the electrical panels, installed the charging stations and associated networking hardware. Signature will also be responsible for managing any future upgrades to the system as technology advances.
New Times Square's EV charging infrastructure is fully operational now that the upgrades and installation has been completed. The chargers are in regular use by the MURB's residents who are able to enjoy the benefits of at-home charging for their electric vehicles.
Read more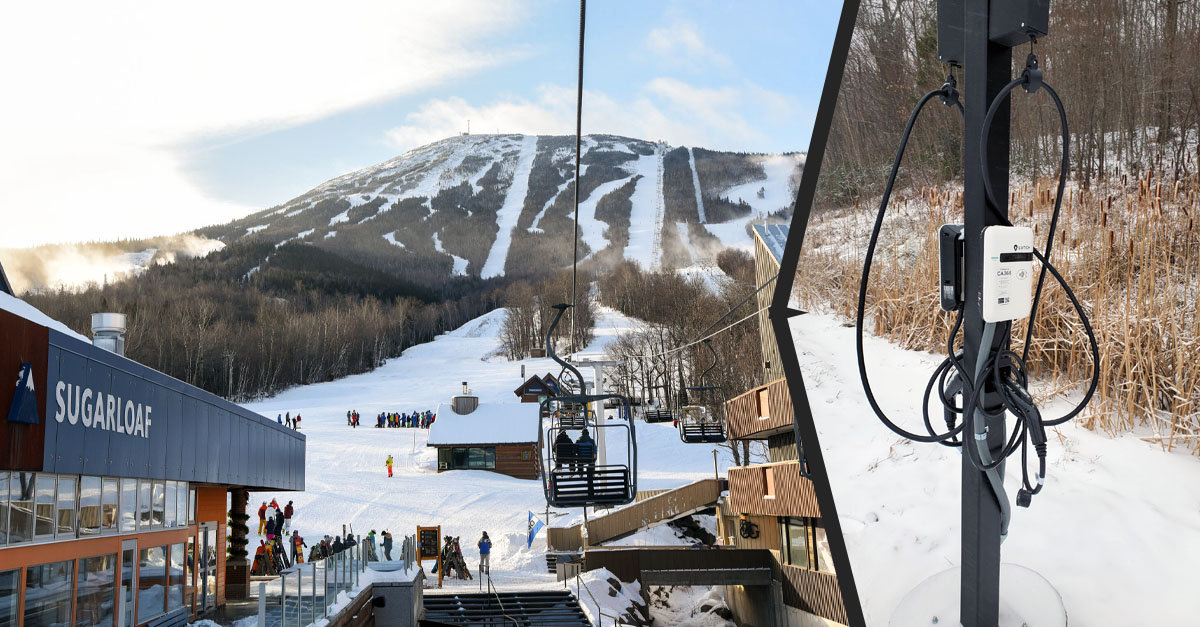 Client Profile
12/11/2023
Sugarloaf Mountain Validates EV Charging as a Must-Have Resort Amenity with Recent Expansion
Read more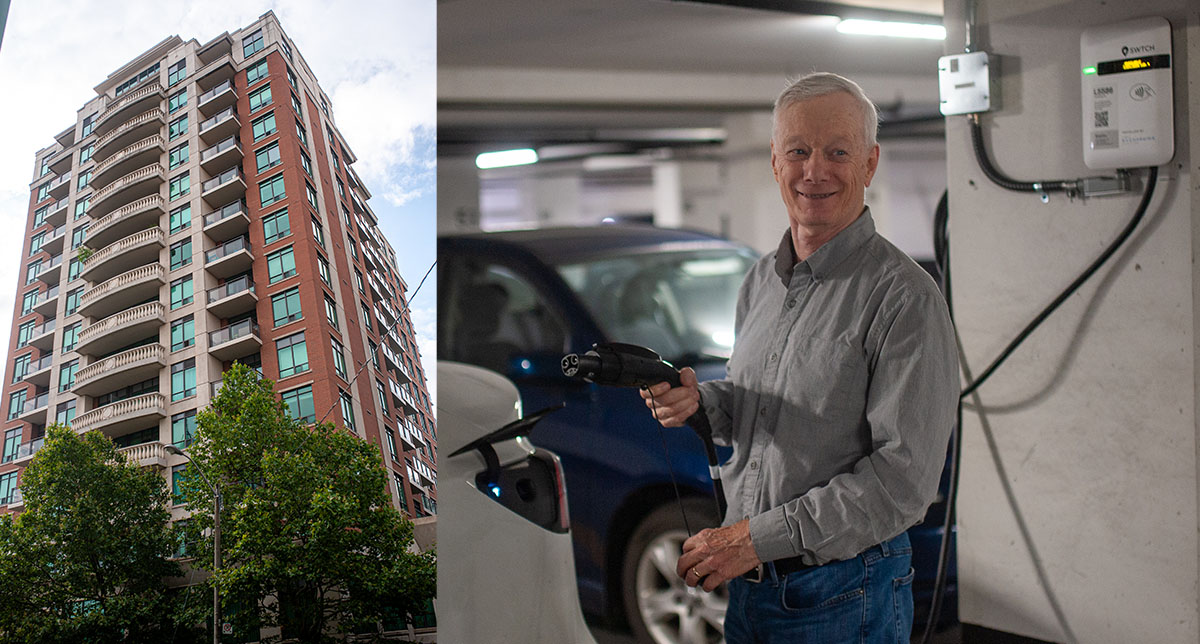 Client Profile
10/30/2023
How One Condo Got An EV Charging Retrofit Job Done — And Done Right
Read more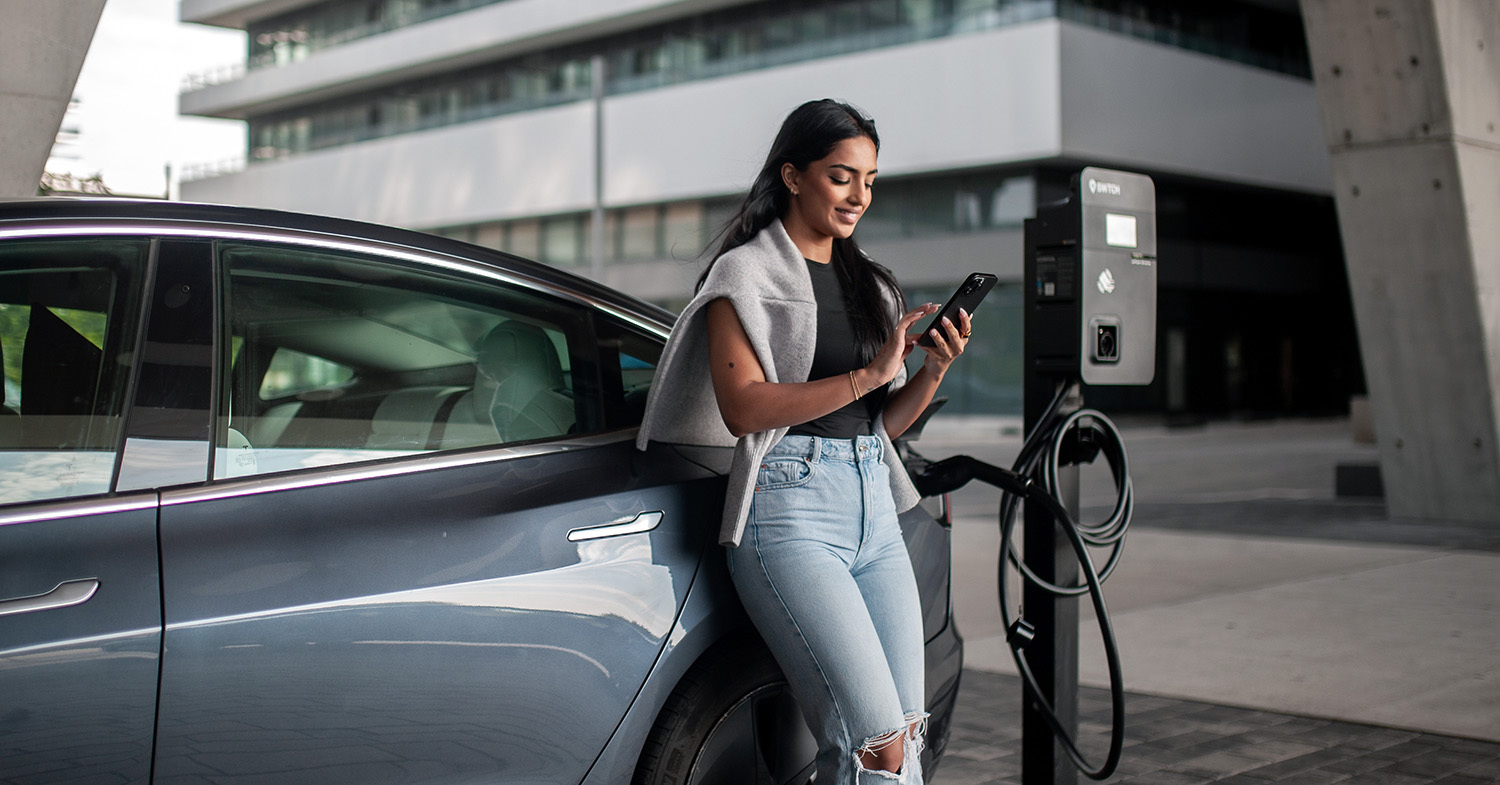 Client Profile
10/26/2023
ChargeON Grants: Get 50% off EV Charging in Small to Mid-Sized Communities across Ontario