All articles
5 Tips for Making Residential Buildings EV Ready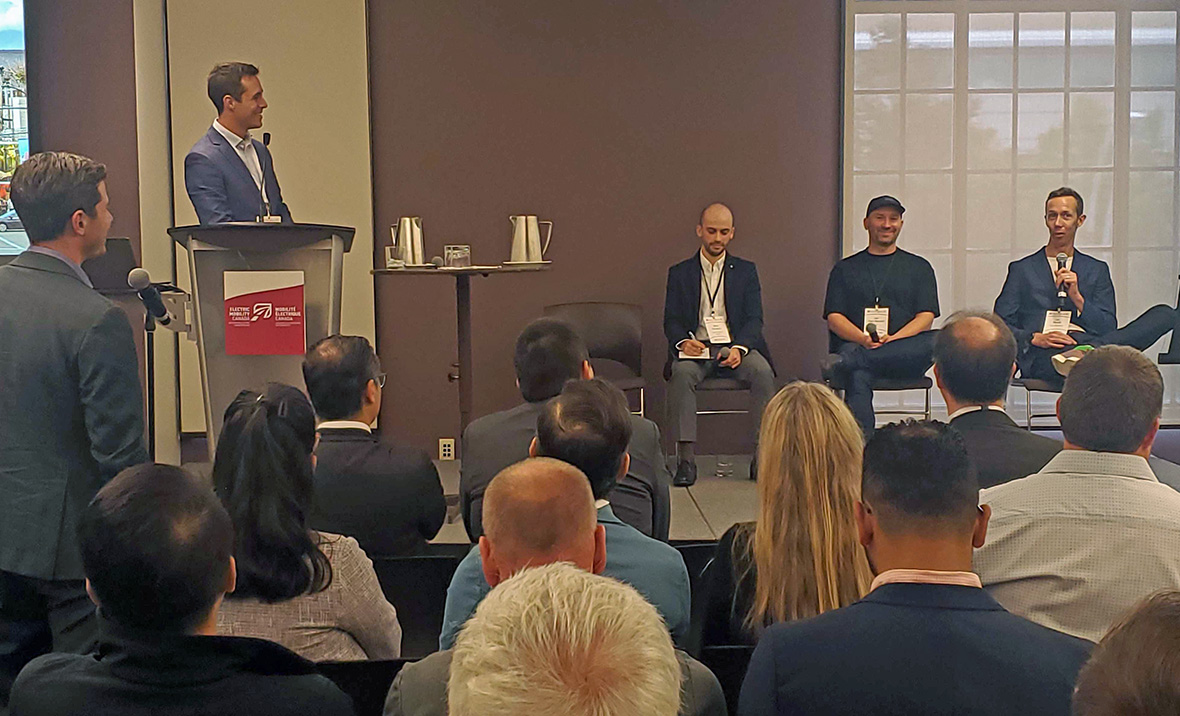 Article was written by SWTCH's Director of Business Development, Thomas Martin, initially published on LinkedIn.
Getting access to electric vehicle (EV) charging in multifamily buildings and Multi-Unit Residential Buildings (MURBs) in general is hard for tenants. But a lack of access to convenient, cost-effective EV charging in these buildings creates a major barrier to EV adoption with about 75% of all EV charging in Canada currently happening at home. Key stakeholders in Canada are determined to eliminate charging deserts and establish firm EV readiness requirements for new construction and existing buildings.
In September 2022, I moderated a panel on "Enabling EV-ready buildings" at Electric Mobility Canada's EVVE 2022 annual conference in Toronto. The panelists had some great tips for how landlords and building owners/operators of MURBs in Canada can be "EV Ready". Below I've put together 5 great tips shared during the event. 
First, it's important to establish what "EV Ready" even means. In this case, a picture is worth a thousand words:
The overall goal of "EV Ready" is to ensure that EV charging station installations can be simple and affordable. The individuals setting the rules are keenly aware of EV adoption statistics and anticipated energy demand in the coming years, and they want to future-proof the infrastructure.
Now onto the tips for execution… 
1: EV Energy Management Systems (EVEMS) are essential to bringing costs down.
EV-readiness for new and existing parking in residential buildings can be expensive and complicated. Electrical capacity is limited in older buildings and there's also the risk of stranded assets if the EV charging stations are not maintained or high-powered enough to meet tenant needs. This is where EVEMS comes in. EVEMS can control the rate and timing of charging, allowing multiple EVs to charge on the same electric circuit and reducing the required circuit capacity. This load sharing technique enables landlords to avoid costly and time-consuming grid infrastructure upgrades (after all, energy demand per tenant increases with EV adoption). EVEMS also helps landlords participate in utility demand response programs for additional rebates, saving them money in the long run.
Numerous studies have been conducted in Canada for local governments, utilities, and building owners across the country and these studies have generally found that residential parking can be made EV- ready for costs of approximately between $500-$1,500 per stall, which is a fraction of the cost of new parking which can exceed $50,000 per parking space in major cities when you count all of the opportunity costs of the space, the electrical and mechanical systems, the structural concrete, the rebar and so on… It might seem optimistic… but if you do load sharing with an experienced installer this is really the case and there are lots of projects with data to prove this out.
Brendan McEwan
Dunsky Energy
2: Whenever it is possible, always plug EV chargers directly into a dwelling's private electrical infrastructure.
The goal is to make EV charging at home in MURBs more accessible, easier and affordable. In order to do that, sometimes it makes sense to take the path of least resistance. Most MURBs across Canada are low- to mid-rise buildings, townhouses or row homes, which means it's possible to plug chargers directly within each and every dwelling's private electrical infrastructure. This strategy is very easy to do in single-family home deployments, and so it should be the first choice for MURBs. Of course, high-rise buildings or condos in bigger city areas such as downtown Vancouver, Montreal, Toronto or Ottawa may require more complicated deployments. However, across provinces in most cities and suburbs this simple strategy works just as well.
Léo Viger-Bernard, Vice President, Corporate Affairs, RVE:
"Most of MURBs across Canada have a technical context where it is possible to plug chargers directly within each and every dwelling's private electrical infrastructure… The proof? In Quebec 75% of EV chargers plugged in MURBs are connected directly to the dwelling's private electrical infrastructure. So no, this is not done in downtown Montreal with the high-rise buildings but it's done all across provinces in most smaller cities and suburbs."
3: Always consider equity.
Charging infrastructure should be ready and waiting for tenants. It shouldn't be deployed after the fact. This includes charging for low- to moderate-income communities that might be the last to adopt EVs due to the current upfront costs, even though they stand to benefit the most from electric transportation and are often disproportionately affected by climate change and pollution. Access to home charging in these communities is also important because tenants are often stretched for time, working multiple jobs with limited flexibility for finding public charging stations during the day. The reliability and convenience of charging at MURBs overnight is especially important.
4: Don't forget to apply for government incentives.
Landlords in Canada see the value of installing EV charging infrastructure, but they are concerned about the upfront costs. To secure the funding they require, landlords need to be aware of government programs and apply by the deadlines, and then they're off to the races! The City of Vancouver currently works with landlords to deploy EV charging stations at MURBs. The City also manages and maintains all of the infrastructure on the building's behalf. The City of Vancouver also works with the CleanBC Go Electric program, which provides massive incentives for retrofitting homes and workplaces for EV charging to further stretch budgets and support more landlords on their EV charging journey.
Ian Neville, Senior Sustainability Specialist, City of Vancouver:
"It's a fairly straightforward process. Landlord applies, we have a look and make sure the building is in fact a rental building that does predate our building requirements… We have the site reviewed by our infrastructure providers, they determine how much EV charging can be done, they produce an "EV Ready" plan (basically a feasibility study) and then they go through, apply for funds and we sign an agreement with the landlord. From there it's basically install and run so that part is not that complicated. We do rely on energy management systems. In existing rental buildings it's pretty much essential, and certainly in terms of trying to get to as close to 100% retrofit as we can, and in most cases so far we have found that pretty much every suite can be covered but it does require EVEMS to be included."
5: Consider your area's transportation data to establish how much charging capacity is actually needed.
There is not a one-size-fits-all solution to EV charging at MURBs. Each building is different. While the policymakers and key government stakeholders are establishing EV readiness requirements for buildings, it's important to still look at local transportation data to understand the charging behavior of tenants and the surrounding community. For EV charging infrastructure to be future-proof, it needs to support current and projected EV adoption. After all, it makes little sense to install more chargers than tenants need, especially if they require additional capacity and upgrades beyond what governments can typically fund. It can also result in stranded assets that sit idle for years.
Now onto the bigger picture…
Provinces throughout Canada have ambitious electrification goals. Ultimately, the building EV charging capacity must follow suit. New building construction and old building stock retrofits are included so the country progresses towards decarbonizing the building and transportation sectors. In Toronto, all new residential developments have to be "EV Ready." Vancouver is even more ambitious with its commitment to get 50% of cars traveled on their roads by 2030 to be zero-emissions vehicles. At SWTCH, we believe that it's critical to solve EV charging challenges in MURBs and ensure the effective integration of EVs in our clean transportation future.
Read more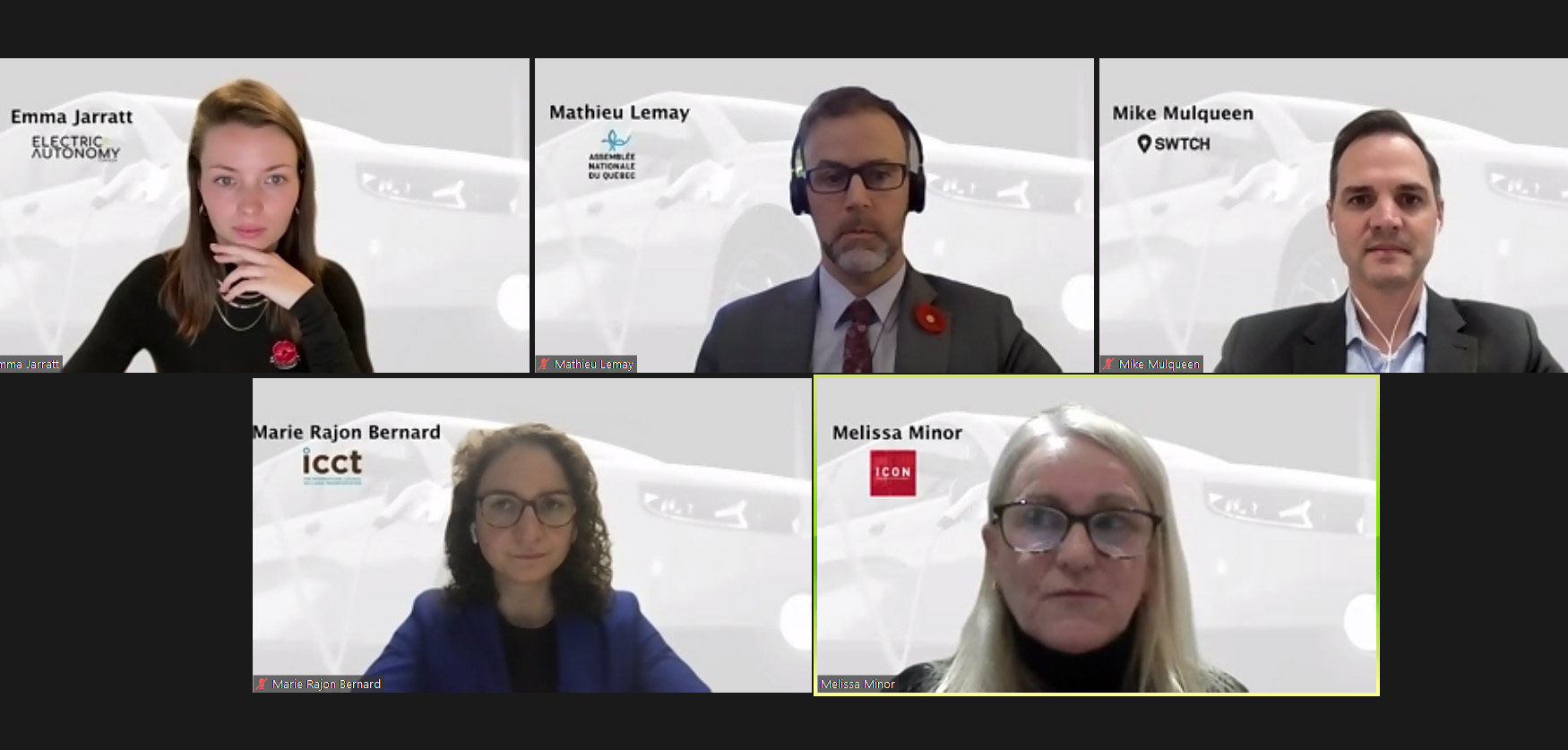 Charging In Condos and MURBs: Hurdles and Solutions from Property Managers, Policymakers and Researchers
Read more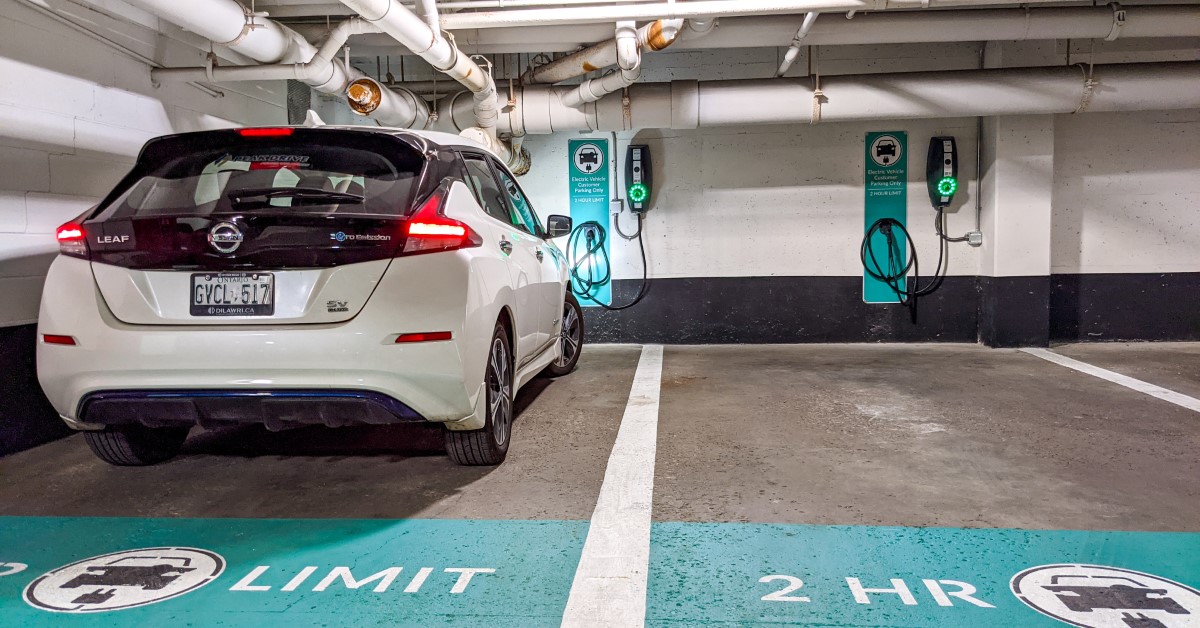 Regulation Breakdown: Per-Kilowatt-Hour Billing for EV Chargers in Canada
Read more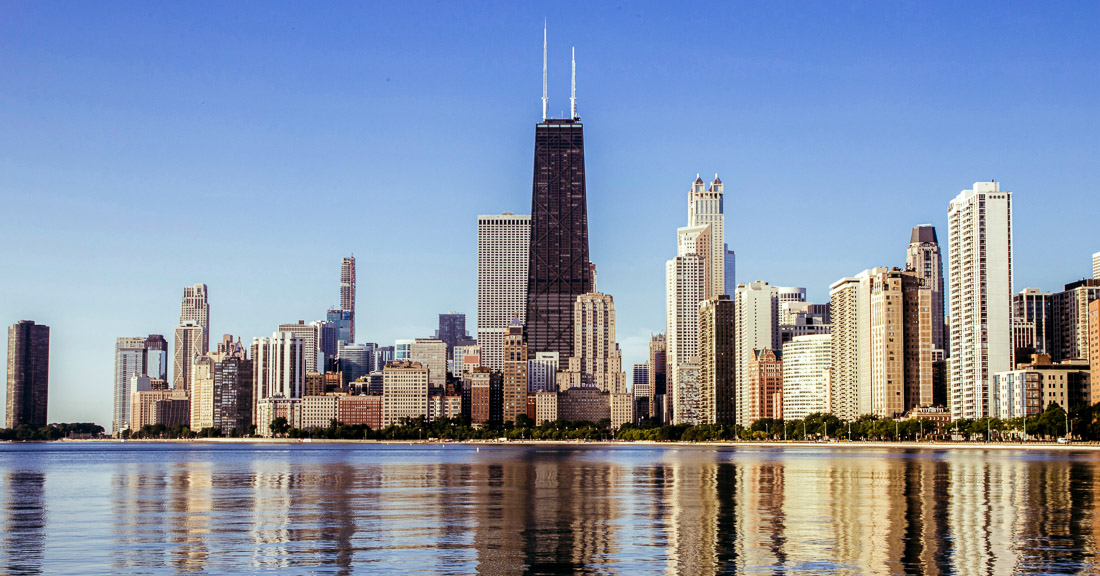 Key Considerations for Developers under the Illinois EV Charging Act: Mitigate Costs (and Future Headaches)